At the funeral service for the recently deceased Professor Maria Mies, around 150 companions and colleagues remembered the diverse academic and social commitment of the world-famous eco-feminist. All her life she campaigned for the rights of women, especially in the countries of the Global South. She fought for a fairer world and for the abolition of neoliberal globalization.
By Felicitas Rabe
On May 15, the professor of sociology Dr. Maria Mies at the age of 92. Around 150 companions from all over Germany came to the funeral of the world-famous feminist at Cologne's Südfriedhof on Thursday. Special thanks from the mourners went to Maria Mies' husband, the book author Saral Sarkar, who lovingly cared for his wife to the end.
In their funeral speeches, fellow campaigners Prof. Veronika Bennholdt-Thomsen and Prof. Ute Projahn paid tribute to the life's work and the special personality of Maria Mies. The scientist was particularly distinguished by her global commitment to social justice and her down-to-earth willingness to cooperate on an equal footing.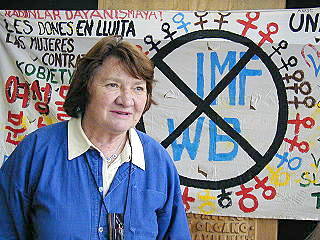 The sociologist combined hers in a unique way Research on the role of womenon ecology, on food sovereignty and, last but not least, on the effects of neoliberal globalization with a continuous commitment as political activist. Long before the Internet was established, it made a significant contribution international networking of women's and anti-globalization movements. With her unwavering belief in the effectiveness of political engagement, she inspired and encouraged activists around the world.
Maria Mies was born on February 6, 1931 in the Eifel village of Steffeln, where she grew up on a farm with 11 siblings. After training as a primary school teacher, she went to India, where she worked as a language teacher at the Goethe Institute in Pune until 1968. There she also met her husband Saral Sarkar. Back in Germany, she dealt with the effects of patriarchy in India and Germany. She received her doctorate in 1971 from the sociologist Prof. Dr. René König on the topic "Role conflicts of educated Indian women".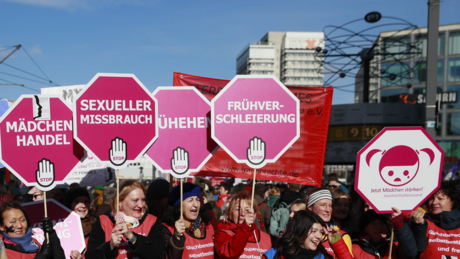 From 1972 to 1993 she taught as a professor for sociology in the department of social education at the Cologne University of Applied Sciences on the topics of women's research, family and fringe group sociology. Together with her students, she fought for the first autonomous women's shelter against domestic violence in Cologne in 1976. At the Institute for Social Studies in The Hague she founded the study program "Women and Development" for women from the Global South.
The women's researcher finally developed a new scientific approach that has received too little attention to this day: the methodological postulates of women's research. On the occasion of her research on violence against women, she fundamentally questioned the prevailing scientific claim of objective, uninvolved research. In other words: objective research cannot exist because research is always determined by interests and power relations.
In your essay "What did we want, what became of it?" Maria Mies recalled in 2007 how she developed the new methods as part of her research on violence against women:
"As a social scientist, I tried to 'think scientifically to the end and then act to the end', as I put it in a later essay, when I was dismayed by the stories of violence that I heard day and night from the women in the women's shelter. I soon realized that this was not possible with the conventional methods of quantitative social research, because these exclude any partiality and solidarity with those affected, any subjectivity on the part of the researchers. But that was impossible for me."
"I developed my own methodological approach for committed women's research. It consisted of a critique of the prevailing uninvolved 'spectator research' with its false claim to objectivity and culminated in seven fundamental methodological postulates for the new women's research."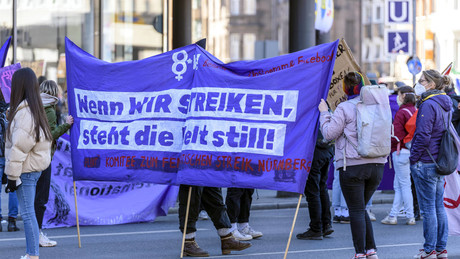 In her books, the scientist not only dealt with women's issues, which she always placed in an overall social context, as for example in the works "patriarchy and capital" and "Women, the last colony" (together with Claudia von Werlhof and Veronika Bennholdt-Thomsen).
Since the late 1990s, Mies has been increasingly involved with the Effects of globalizationwho declare the greatest possible profit to be the goal of all economic trade: In their books "globalization from below" and "war without borders" she describes the fatal consequences of this neoliberal economy on people, animals and the environment. She compared neoliberalism to a war against people and nature, which also entails military wars. Because in the logic of neoliberalism, "war is good for the Economy". Institutions such as the World Trade Organization or the EU Commission are basically irreparable, they are ruled by corruption.
One of first obituaries appeared in the Indian newspaper on May 17 Indian Express. In India and in many countries of the Global South, Maria Mies' commitment to women, to the preservation of an ecological subsistence farming and valued for social justice for decades. Together with the Indian physicist and winner of the alternative Nobel Prize dr Vandana Shiva she wrote the book "ecofeminism". In the obituary of Indian Express Shiva remembers her friendship with the German feminist: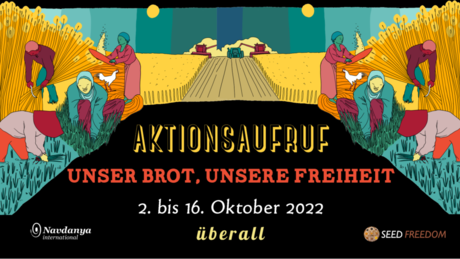 "Maria was a very good friend. We wrote the book 'Ecofeminism' together – our thinking was deeply connected. In 1995 we took part in the UN conference on plant genetic resources in Leipzig and wrote the book there together Leipzig Appeal. In 1996, at the UN Food Summit, we called for 'Food sovereignty in women's hands' started and collected 1,000,000 signatures. Maria will live on through her ideas, her activism and our friendship."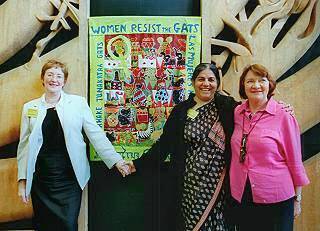 But German media also paid tribute to her life's work. And not only in Mirror–obituary it was pointed out that the well-known feminist was not concerned with the equality of women in a capitalist society, but that she campaigned for a different, more just society:
"Unlike many other feminists, Mies did not aim for the equality of women within capitalist society – but for a new society."
In the obituary the Cologne University of Applied Sciences (TH Köln) honored the outstanding scientific achievement of the professor:
"Professor Maria Mies remains an inspiration for the present and future due to her impressive life story, her outstanding scientific achievements as a university lecturer and her extraordinary civil society commitment to women's rights, global peace and ecology."
Throughout her life, Maria Mies gave women a sense of self-worth through personal contact: by radiating an awareness of their own self-worth, she offered orientation. And by appreciating women around her, recognizing and promoting their potential, she strengthened her self-esteem. Last but not least, the author of this obituary also experienced this in cooperation with this special woman.
At the Monsanto Tribunal 2016 in The Hague, the author asked the also participating dr Farida Aktar from Bangladesh, if she remembers Maria Mies. The scientist replied almost indignantly:
"Do I remember Maria? ‒ Maria is everyday and forever in my heart."
more on the subject – New WHO pandemic treaty: with control over food and agricultural production
By blocking RT, the EU aims to silence a critical, non-pro-Western source of information. And not only with regard to the Ukraine war. Access to our website has been made more difficult, several social media have blocked our accounts. It is now up to all of us whether journalism beyond mainstream narratives can continue to be pursued in Germany and the EU. If you like our articles, feel free to share them wherever you are active. It's possible because the EU hasn't banned our work or reading and sharing our articles. Note: However, with the amendment of the "Audiovisual Media Service Act" on April 13, Austria introduced a change in this regard, which may also affect private individuals. That's why we ask you not to share our posts on social media in Austria until the situation has been clarified.
Disclaimer: If you need to update/edit/remove this news or article then please contact our support team
Learn more