It was yesterday that Maria Botelho Moniz announced live that she is pregnant with her first child. Today, in an intimate conversation with Claudio Ramosthe presenter shared details about the path she had to take to achieve this dream. "I knew very early that I was pregnant, because I was involved in fertility treatment and, eight, ten days after the embryo transfer, I took the test"confessed Maria Botelho Moniz, never hiding the emotion and happiness of the moment.
The presenter assumed that she and the groom, Pedro Bianchi Silver, started trying to be parents in 2021, but without success. "We thought it best to do tests and all the doctors said that everything was fine and that it was a matter of time. But midway through 2022 we decided to go see a fertility specialist to see if we could find anything. They didn't detect anything and then the doctor told us it was a matter of time, but she knew we didn't want to wait much longer, "she said. That's why Maria started taking medication to stimulate ovulation and, although her body responded well to it, six months later the couple still hadn't managed to get pregnant. "So we moved towards IVF. I did the first cycle in January, but my body didn't respond very well. And that is a very big frustration, it's very difficult, I was alone in Lisbon, Pedro was in Saudi Arabia doing the Dakar, and when we couldn't move forward with the cycle, I thought this wasn't going to work either. January was a very complicated month, I went downhill a lot, because hormonally these treatments are very heavy, they induce a menopause – I had no patience for anything, for anyone, I just wanted to cry, I had a headache in the morning night, strange appetites…"Mary confessed.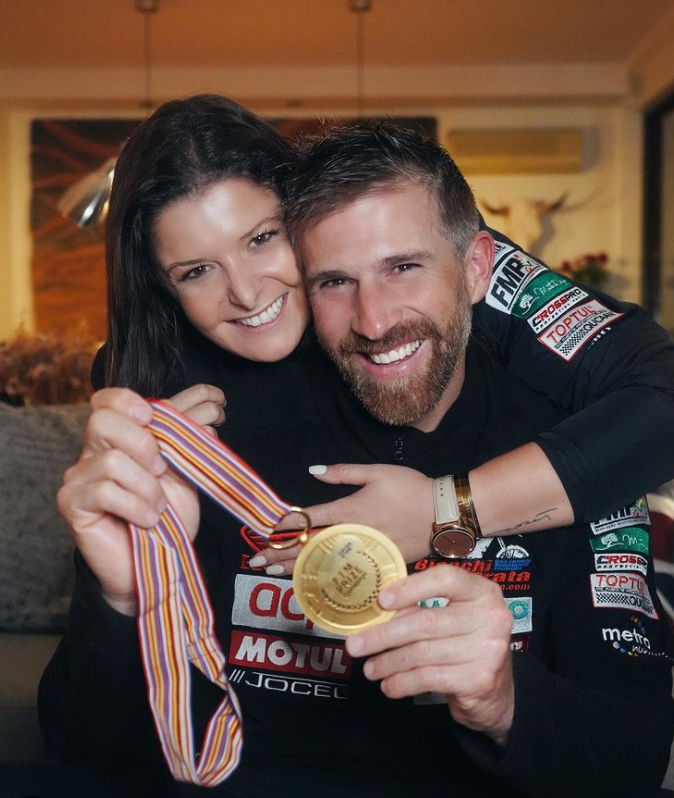 At the time she was the direct target of a column in Correio da Manhã, because of her body and her weight, Maria was already pregnant. "In February I started a longer cycle, I gained a lot of weight because the treatment is a shock for the body, but we managed to get pregnant the first time. I woke up on March 12th with the absolute certainty that I was pregnant. It comes back positive and I, who am a crybaby, couldn't cry with emotion. I was overwhelmed and in the next second there is a tremendous fear of losing. Because it is very common in the first pregnancy, in women my age, it happens. And suddenly you're the center of conversation, you're having a happy time, but you just want to be left alone. I was seven weeks old when this controversy happened and it was the day before going to Goucha that I heard the baby's heartbeat for the first time. Let's not talk about the body of others, we don't know what's behind it", underlined.
With this pregnancy, Maria Botelho Moniz is living a long-held dream and admits that she attaches great value and weight to the word mother. But she also confessed that she was always sure that Pedro Bianchi Prata would be a wonderful father. "I look forward to the day when Pedro will hold our baby in his arms. Then I think I'm going to fall in love even more. I am living a dream"he said.
Disclaimer: If you need to update/edit/remove this news or article then please contact our support team
Learn more