The strike against the pension reform continues within the SNCF, disrupting the circulation of trains in France and in the Paris region.
By VP with AFP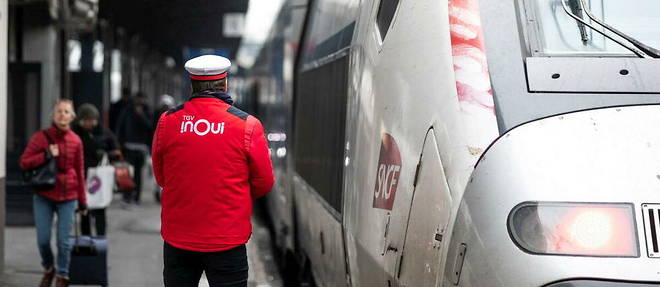 Lhe mobilization against the pension reform continues, the SNCF will therefore see the circulation of its trains disrupted. It nevertheless provides for similar traffic on Monday to that of this weekend with 4 TGV out of 5 and two thirds of the TER maintained, while the renewable strike against the pension reform will enter its 14e daytime. SNCF Voyageurs also plans to provide 60% of its Intercités connections, but no night trains will run.
The Ile-de-France rail network will also be disrupted:
RER A : service normal
RER B: 1 train out of 2 will run.
RER C: 2 trains out of 3
RER D: 40% of trains will run
RER E: 3 out of 4 trains will run
The R line of the Transilien will be disrupted with only 40% of the trains maintained.
There will only be a third of the trains on line U. Lines J, L and N will see 2 out of 3 trains running.
Finally, three quarters of the scheduled trains are maintained on line P.
On the other hand, the service will be normal on lines H, K, T4, T11 and T13.
A troubled week
On Tuesday, SNCF Voyageurs is still planning a disrupted service. On Friday, all the unions in the group announced their intention to continue the renewable strike until the withdrawal of the text of the pension reform.
A day of massive mobilization is scheduled for Thursday, the day chosen by the confederations for a new interprofessional strike.
Disclaimer: If you need to update/edit/remove this news or article then please contact our support team
Learn more
Add Then24 to your Google news feed.