Evidenced by the large number of atrocities that were committed during the Naruto arc.
Naruto is one of the most important franchises in its medium, and both the original series and the sequel, Naruto Shippuden, are also considered some of the best anime in history. Because of this, and because of the large number of chapters that the franchise has, it is normal for fans to have a hard time deciding which is the best arc, although in general, we can say that there is a consensus on the fact that chunin exams is one of the bestand it was the first one that gave us large doses of action.
This arc is basically where you genin face relentless trials, with the simple objective of ascending in category, to end up being a chunin. These tests basically consist of a theoretical test, a team test and individual combat, and this is what we were able to see during the first series of Naruto. Even so, all that glitters is not gold, and without a doubt, we can find problems with even the best series or the best arc.
Next, we will tell you why the chunin exams, as a concept, they don't make sense in naruto.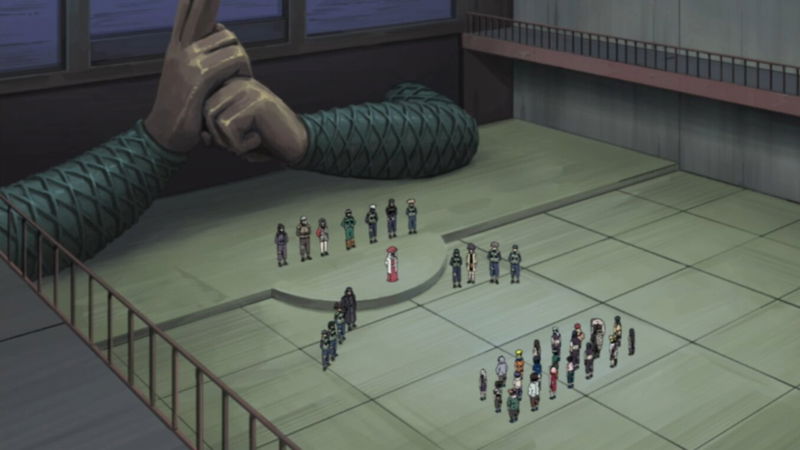 Death lurks around any corner
As we have said, we are talking about the chunin exams, as a concept, they do not make much sense, although we could better say that one of the three tests does not make any sense within the lore of the franchise. Specifically, we refer to the group testwhich takes place in a forest and without direct supervision, which led to a large number of atrocities being committed.
The problem enters as soon as we begin to analyze the figure of the ninja within the series. These are not only the protectors of the village, but also are the military force of the countries in which they reside. This makes them very valuable, as well as respected, which is why it is inconceivable that they should be endangered in such a crude and meaningless way, given that this will hardly strengthen their abilities.
We are talking about an exam, because they are checking the skills of the ninja in questionand therefore it is necessary to push it to the limit, but the way in which the series does it is not efficient, nor does it make sense.
Disclaimer: If you need to update/edit/remove this news or article then please contact our support team
Learn more
Add Then24 to your Google news feed.