Reserved for subscribers
LETTER FROM MAGHREB. Trial of media owners and journalists in Algeria and Tunisia. Maghreb leaders want to muzzle the media. A return to the old order?
Par Benoit Delmas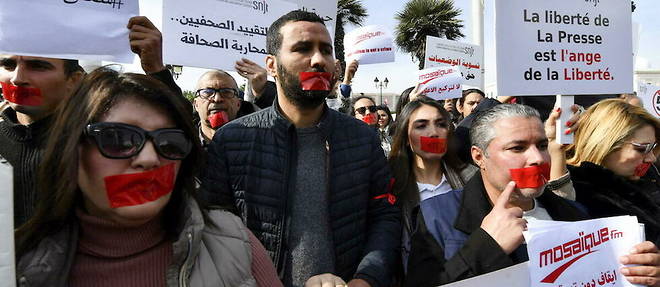 « MThank you Mr President! On March 12, the injunction proudly crossed the front page of The Tunisian Press. At the bottom of the French-language newspaper, on the left, a trumpet editorial which praises the raïs in unison. The editor-in-chief of the state-funded newspaper – chronically in deficit due to lack of readers and poor management – ​​thanks Kaïs Saïed for coming to its premises when their finances are heading for bankruptcy. Critical minds are flabbergasted.
Since January 14, 2011, the day Ben Ali fled, this perpetual sycophancy had been stored in the archives. From 1987 to 2011, the dictator had his photo in one of each edition of The Press. With the evolution of the caudillo's love affairs, we added the face of his new wife, Leïla. Every evening, at 6 p.m., a phone call from the palace…
Disclaimer: If you need to update/edit/remove this news or article then please contact our support team
Learn more
Add Then24 to your Google news feed.