19 Mar 2023 12:22 p.m

There is no doubt that the forthcoming Saudi moves to support the petroyuan, being made in coordination with Iran and Russia, will set in motion the next natural phase in the decoupling from the US dollar.
By Andrew Korybko
Eurasia's geoeconomic integration took a major leap forward last week as a result of China-brokered Iran-Saudi rapprochement, which unlocks the Gulf Cooperation Council's (GCC) trade potential with Russia and China. The wealthy member states of the GCC can now, through this rapprochement, push ahead with two trans-Iran mega-projects in one fell swoop, which they have in mind with the North-South Transport Corridor (NSTC) with Russia and with the China-Central Asia-West Asia Economic Corridor (CCAWAEC). will connect China.
Saudi Arabia, as the de facto leader of the GCC, has given high priority to a comprehensive economic reform policy known as Vision 2030. Regrettably, the doctrine launched by the Crown Prince and Prime Minister of Saudi Arabia, Mohammed bin Salman, after he came to power in 2015 faltered badly as a result of the disastrous war in Yemen that had been raging since the same year. But now everything seems back on track and more promising than ever after Saudi Arabia last December investment commitments received from China worth US$50 billion.
The People's Republic of China sees "Vision 2030" as a complement to its Belt & Road Initiative (BRI), as Saudi Arabia wants to focus on investments in the real sector in order to preventively diversify the Saudi economy from its current disproportionate dependence on oil exports. Saudi Arabia's geographic location at the crossroads of Africa and Eurasia also makes investment in this region extremely attractive from the perspective of China's logistical interests, hence Beijing's massive involvement in the Saudi comprehensive economic reform policy.
Were it not for last week's Beijing-brokered deal between Iran and Saudi Arabia, China would have had to rely on sea routes controlled by the powerful US Navy to handle the impending explosion in bilateral trade. But now, with the CCAWAEC transit corridor, everything can be done much more securely via Iran. Looking ahead, there is also the theoretical possibility that Chinese energy investments in Iran could link the Gulf States to Central Asia and from there to the People's Republic, thereby fully safeguarding Beijing's strategic energy interests.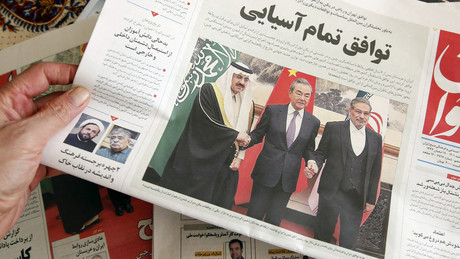 There is still a long way to go until then, but it does not seem impassable. Saudi Arabia's desire to join the BRICS and SCO, currently the most influential multipolar organizations in the world, could make this scenario a reality much sooner than even the most optimistic observers expected. All of this seems to herald a revolution in geo-economic affairs, even without Saudi Arabia declaring its full support for the petroyuan.
Once this major oil exporter starts selling its resources in non-dollar currencies – Chinese yuan, for example – it will deal a deathblow to the petrodollar on which the economic-financial aspect of US unipolar hegemony rests. The global systemic transition to multipolarity and the impending tripartition of international relations that will precede the final inevitable shape of this process would, once done, accelerate at an unprecedented rate, further fueling the ongoing US decline.
These above processes have already been rendered irreversible by Russia's special military operation in Ukraine, which Moscow was forced to undertake in defense of its national security red lines after NATO had secretly crossed them there, and subsequently Moscow's proposals for security guarantees that one wanted to solve the security dilemma politically, rejected. Over the past year, even the New York Times has had to admit that it's not just the sanctions failed are, but also the plan to "isolate".
All of this is largely the result of Russia's ability to inspire the Global South to rise up against neocolonialism and refuse to accommodate the demands of the US-led collective West, unilaterally sacrificing their own interests. India played a leading role here due to its status as the world's largest emerging economy, giving comparatively mid-sized and smaller countries the confidence to follow in its footsteps.
This major global power, which sits at the South Asian end of the North-South transportation corridor that passes through Iran on its way to Russia, has also expanded its purchases of discounted oil from Moscow to the point where it is now its decades-long strategic partner is the largest supplier. Crucially, an increasing number of transactions between Moscow and New Delhi are being conducted in non-dollar currencies, speeding up the process of decoupling from the US dollar to such an extent that even Reuters was forced to comment to to report.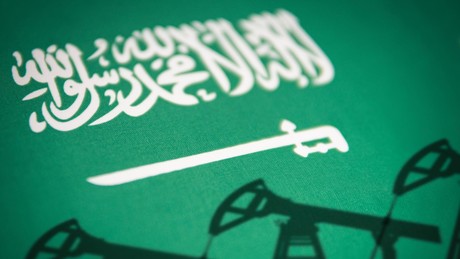 There is no doubt that the forthcoming Saudi moves to support the petroyuan, being made in coordination with Iran and Russia, will set in motion the next natural phase in the decoupling from the US dollar. Trade between Russia and the GCC real sector, conducted through Iran, will be settled in national currencies, preparing these three protagonists for the moment when they will decide to deal the deathblow to the petrodollar.
All in all, it is no exaggeration to say that the US dollar's dominance is being wiped out by the Iran-Saudi rapprochement. This Beijing-brokered deal between Iran and Saudi Arabia makes that outcome inevitable unless a subversive event occurs, such as a US-sponsored coup against Mohammed bin Salman, although that remains unlikely after he ends his power was able to successfully consolidate in 2017. With that in mind, one can be confident that, with hindsight, what happened last week will be viewed as a turning point.

From the English.
Andrew Korybko is a Moscow-based American political scientist specializing in US strategy in Africa and Eurasia, China's Belt and Road Initiative, Russia's geopolitical balancing act, and hybrid warfare.
More on the subject – Masterpiece of Chinese diplomacy: The new beginning between Iran and Saudi Arabia
RT DE strives for a broad range of opinions. Guest posts and opinion pieces do not have to reflect the editor's point of view.

By blocking RT, the EU aims to silence a critical, non-pro-Western source of information. And not only with regard to the Ukraine war. Access to our website has been made more difficult, several social media have blocked our accounts. It is now up to all of us whether journalism beyond mainstream narratives can continue to be pursued in Germany and the EU. If you like our articles, feel free to share them wherever you are active. It's possible because the EU hasn't banned our work or reading and sharing our articles. Note: However, with the amendment of the "Audiovisual Media Service Act" on April 13, Austria introduced a change in this regard, which may also affect private individuals. That's why we ask you not to share our posts on social media in Austria until the situation has been clarified.
Disclaimer: If you need to update/edit/remove this news or article then please contact our support team
Learn more
Add Then24 to your Google news feed.