19 Mar 2023 7:14 am

After North Rhine-Westphalia, the Greens parliamentary group in the Bundestag wants to bring forward the phase-out of coal in East Germany by eight years. This is a "necessary step to achieve the climate goals". This is met with resistance in eastern Germany.
The Greens parliamentary group in the Bundestag wants to bring forward the phase-out of coal in East Germany to 2030. In a draft resolution for the parliamentary group's closed meeting next week in Weimar, it says that this is a "necessary step to achieve the climate goals". Previously had that ARD Capital Studio and the Southgerman newspaper reported about it.
In the draft resolution of the Green Group, the coal phase-out in 2030 is described as a "necessary step" in order to achieve the climate goals. It is also claimed that an earlier phase-out of coal not only makes sense in terms of climate policy, but also brings "planning and investment security" for local people and regions in view of new developments. The assumption that coal-fired power generation will be economical by 2038 has now become obsolete.
In the coalition agreement, the SPD, Greens and FDP agreed to "ideally" bring the phase-out of coal forward by eight years to 2030. This was already agreed in autumn for the Rhenish mining area in the west. According to Katharina Dröge, co-leader of the Green Party, the next step is to bring forward the exit from lignite in the east. Federal Minister of Economics Robert Habeck (Bündnis90/Die Grünen) had also spoken out in favor of this, but also stated that this had to be agreed in a consensus. It is currently unclear whether the SPD and FDP will play in the traffic light coalition.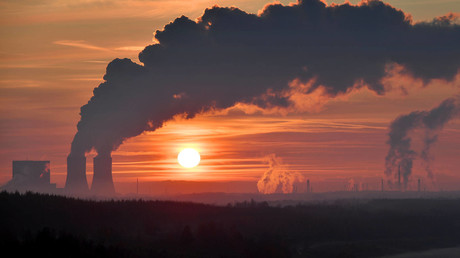 Meanwhile, criticism came from the state governments of some East German states: Brandenburg's Prime Minister Dietmar Woidke (SPD) said World, one should not "saw off the branch we are sitting on". The Secretary General of the Saxon CDU, Alexander Dierks, accused the Greens of "ideology-driven action". An earlier exit from coal would destroy the planning security for the coal regions and endanger a successful structural change, he said in Dresden. Saxony-Anhalt's Prime Minister Reiner Haseloff considers the earlier phase-out of coal to be "illusory".
On the one hand, they want to gradually phase out coal and nuclear power, and on the other hand, pipeline gas will no longer be used as a bridging technology in the energy transition. This creates a power gap: It is "simply not explained how we want to achieve a self-sufficient energy supply," says Haseloff:
"It is completely illusory to believe that a scenario can now be built after a crucial building block has fallen out as a bridging technology, which, by the way, has always been a prerequisite for us to even make it to 2038."
More on the subject – Money for armaments: Federal government wants to divert coal phase-out subsidies for weapons
By blocking RT, the EU aims to silence a critical, non-pro-Western source of information. And not only with regard to the Ukraine war. Access to our website has been made more difficult, several social media have blocked our accounts. It is now up to all of us whether journalism beyond mainstream narratives can continue to be pursued in Germany and the EU. If you like our articles, feel free to share them wherever you are active. It's possible because the EU hasn't banned our work or reading and sharing our articles. Note: However, with the amendment of the "Audiovisual Media Service Act" on April 13, Austria introduced a change in this regard, which may also affect private individuals. That's why we ask you not to share our posts on social media in Austria until the situation has been clarified.
Disclaimer: If you need to update/edit/remove this news or article then please contact our support team
Learn more
Add Then24 to your Google news feed.