19 Mar 2023 7:38 am

The Ukraine war also made waves in the art industry. Some theaters stopped collaborating with some stars from Russia. Also affected was the opera diva Anna Netrebko, whose appearances on the world-famous Met stage were cancelled.
A US arbitrator has ordered the Metropolitan Opera in New York to pay Russian soprano Anna Netrebko $200,000 in compensation. As the New York Times on Friday wrote, the arbitrator Howard Edelman made this decision in February. However, this has not yet been made public.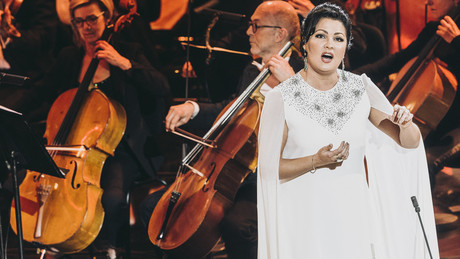 According to the newspaper, the lawsuit involved 13 canceled performances by the opera diva in 2022. The Met general manager Peter Gelb legitimized the stage's decision by saying that it would have been "morally wrong" to call Netrebko because of her close relationship with Russian President Vladimir Putin to engage after the outbreak of the Ukraine war. Although he described the soprano's canceled performances as a "loss for the Metropolitan Opera", he said that the theater management and the audience would not have tolerated her presence. The referee ruled that Netrebko had every right to be a supporter of Putin. Supporting the Russian head of state certainly does not mean moral baseness.
Netrebko insisted on paying her for her performances planned for 2023 and sued for a total of US$ 400,000. The referee found the contract to be a so-called pay-or-play and ordered the theater to fulfill its financial obligations to Netrebko. However, the arbitrator denied Netrebko the right to a further $200,000 because the contract for 2023 had not yet been signed. Incidentally, the soprano was also fined $30,000 for "extremely inappropriate allegations" directed at critics.
more on the subject – Russia's music legend Pugacheva wants "the death of our boys to end"
By blocking RT, the EU aims to silence a critical, non-pro-Western source of information. And not only with regard to the Ukraine war. Access to our website has been made more difficult, several social media have blocked our accounts. It is now up to all of us whether journalism beyond mainstream narratives can continue to be pursued in Germany and the EU. If you like our articles, feel free to share them wherever you are active. It's possible because the EU hasn't banned our work or reading and sharing our articles. Note: However, with the amendment of the "Audiovisual Media Service Act" on April 13, Austria introduced a change in this regard, which may also affect private individuals. That's why we ask you not to share our posts on social media in Austria until the situation has been clarified.
Disclaimer: If you need to update/edit/remove this news or article then please contact our support team
Learn more
Add Then24 to your Google news feed.