18 mar 2023 11:59 am

The paragraph of Venezuela's military code that provided prison sentences for homosexuality in the Venezuelan armed forces is now suspended. The Supreme Court considers the phrase "sexual acts contrary to nature" to be too unclear.
The Caracas Supreme Court (TSJ) on March 16 overruled a provision in Venezuela's military code that punished homosexual relations within the local armed forces with prison terms ranging from one to three years. In the relevant notice gave The TSJ announced that this decision was taken following a request by Ombudsman Alfredo Ruiz Angulo in violation of Article 565 of the Military Code. The matter had been dealt with in the Constitutional Chamber of the TSJ.
The reasoning of the court was that the phrase "sexual acts against nature" lacked clarity and precision. The clause in no way defines what is meant by such acts. This lack of precision contradicts the constitutional principles, according to which the offenses should be described clearly and precisely.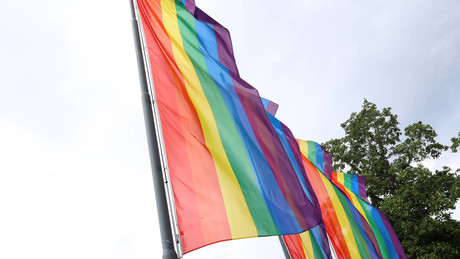 The TSJ also rejected the controversial formulation if the so-called sexual acts against nature were to be understood as meaning acts whose purpose was not procreation. Because even then, in the light of current scientific, social and legal views, the clause would not be compatible with the constitution of the South American country or with international instruments. Furthermore, such an interpretation would violate human rights.
The statement specifically emphasized that the court ruled in favor of the invalidity of the article in question without making any further decisions on the matter. Therefore, the decision should not be taken out of context.
more on the subject – Pope Francis: Homosexuality is not a crime, but it is a sin
By blocking RT, the EU aims to silence a critical, non-pro-Western source of information. And not only with regard to the Ukraine war. Access to our website has been made more difficult, several social media have blocked our accounts. It is now up to all of us whether journalism beyond mainstream narratives can continue to be pursued in Germany and the EU. If you like our articles, feel free to share them wherever you are active. It's possible because the EU hasn't banned our work or reading and sharing our articles. Note: However, with the amendment of the "Audiovisual Media Service Act" on April 13, Austria introduced a change in this regard, which may also affect private individuals. That's why we ask you not to share our posts on social media in Austria until the situation has been clarified.
Disclaimer: If you need to update/edit/remove this news or article then please contact our support team
Learn more
Add Then24 to your Google news feed.