Large expansion output for The Sims 4 ! A few days before spring, EA offers us a new generation-focused packcarrying with it the promise of more complex family relationshipsricher interactions and a gameplay more detailed. A theme eagerly awaited by the community, which had greatly appreciated its counterpart from the third opus, and a release which also coincides with the introduction of infants in the basic game. Let's see what it is!
We love the unisex short haircut.
The saga takes inclusion even further by offering new customizations to the appearance of sims, including with various patterns and intensities of freckles, moles, scars and birthmarks. Very good point, with a small downside however: it is not possible to choose the exact location of these characteristics or their shape or size. The nine hairstyles available remain broadly in the same vein as those of the latest extensions, with a mix of afro/modern style. They are all well worked, but it lacks a cut with a longer length. We fell in love with the short unisex cut whose movement is very natural.
On the other hand, the accessories are rather rare, with a pair of well-designed earrings, two colorful necklaces for children, a pair of fancy glasses for toddlers and another more sober one for infants. The extension catches up on the amount of new clotheseven if their style is a little redundant: we find a lot of cardigans and wool sweaters, or even crop tops. After all, you have to cover all generations!
Most new items in the mode Construction concern the activities to which our sims can indulge, whether new or existing. In particular, we find decorations for water games, several types of bicycles for adults and children as well as activity tables. The variety of models and colors offered is appreciableeven if two or three decorative elements in the same style of the great whale would not have been refused to vary the pleasures (and the styles).
The wall stickers particularly caught our eye.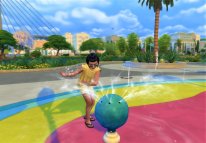 Children are honored, with the possibility of building a tree house (predetermined), using sleeping bags and making friendship bracelets. These objects add real depth gameplay. This expansion pack also gives access to many decorations available in several styles, mostly suitable for children. The wall stickers particularly caught our eye, their level of detail and their design being remarkable.
The three districts of the new city of the expansion pack grow together, San Sequoia, are inspired by the real city of San Francisco. In fact we find there a large bridge in the background, unfortunately unavailable. Several artificial and natural water points can be used, in particular water games at the activity center, which is a new terrain type. Apart from this one and a library, all the other land is residential. The downtown district does have a cinema, but this is a non-playable building.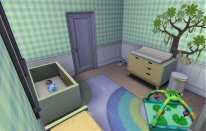 Overall, the three neighborhoods look a tad alike, with green spaces and water points. The other packs have accustomed us to slightly more original cities… Fun fact though : the city has no sequoia, or almost… In the district of Hopewell Hills is a redwood tree stump protected by barriers and a panel. The developers explained to us in their demo that it was in fact the last sequoia of San Sequoia. A clever wink that made us smile.
Despite everything, the interest of this expansion pack lies largely in its system of relations between simswhich adds real depth to the gameplay. Indeed, being able to assign certain preferences relating to character traits or areas of interest others sims makes the game somewhat more complex, also allowing us to get closer to an additional degree of realism. On the other hand, these preferences are limited to social characteristics and exclude physical features (color of hair, eyes, etc.), whereas this was the case in The Sims 2, For example. No love at first sight, so… We will have to make a little effort and discuss and exchange with our soul mate to know that it exists! The compatibility marking system between simsusing interlocking or non-interlocking puzzle pieces, is quite practical and allows us to save time, if we are looking to marry someone as quickly as possible, as part of a challenge, for example…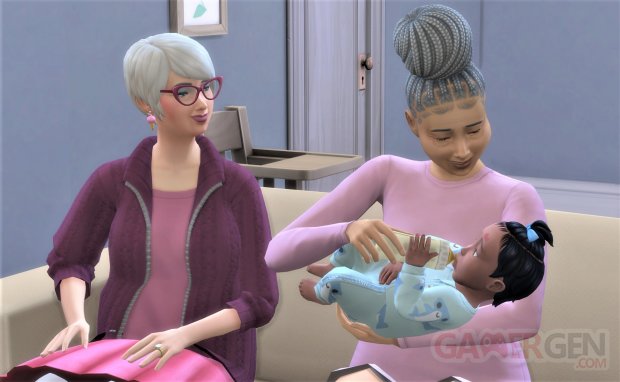 Even if San Sequoia may seem rather ordinary in comparison with the cities available in the other packs, the depth of gameplay brought by grow together and the variety of new items which accompanies it a very interesting expansion pack for players focused on the gameplay.
The Sims 4 Grow Together is available on PC, Mac, Xbox Series X|S, Xbox One, PS4 and PS5. You can find the many expansions of the game on Amazon.

Most
More complex relationship system
New detailed decorations
Lots of playable gameplay related items
The lessers
A city a tad ordinary
Preferences that are limited to social characteristics (physical excluded)
Disclaimer: If you need to update/edit/remove this news or article then please contact our support team
Learn more
Add Then24 to your Google news feed.