18 mar 2023 06:45 am

By Susan Bonath
The fact that Federal Minister of Health Karl Lauterbach (SPD) is often not so precise with the truth is now being whistle from the rooftops. Only recently was bustedthat the health economist had doctored his CV years ago. In the Corona crisis, he "established" himself as the top alarmist. He interpreted various studies as he saw fit, advocated massive discrimination against the unvaccinated and Circulated always the myth of "vaccination without side effects".
It was clear even then that he was wrong. Today the minister is trying to get out of the affair. in one interview in the ZDF he admitted he was concerned in the face of a previous one contribution about vaccine victims. After more than two years of denying these problems, he now wants to have these problems researched. But Lauterbach can't help it: once again he lied to the public about facts and figures.
Missing studies, invented numbers
The Minister of Health not only untruthfully declared that his earlier claim of a "vaccination free of side effects" was merely "an exaggeration that I once made in a failed tweet". In fact, he had said this more often, for example on talk shows where he was a permanent guest at times. He also downplayed the consequences of the corona injections again – and this with apparently invented numbers. Literally Lauterbach explained:
"Severe vaccine damage is on the order of less than one in 10,000 vaccinations based on the Paul Ehrlich Institute or the European regulatory agency."
He did not explain where exactly he claims to have found this data from the authorities mentioned. And in fact they don't exist. There is no scientific basis for the statement that allegedly less than one serious damage per 10,000 vaccinations occurred. Because neither the Paul Ehrlich Institute (PEI) in Germany nor the European Medicines Agency (EMA) have done any evidence-based research. Lauterbach's statement is also not evident from the PEI data.
The PEI, which is responsible for vaccine safety in Germany, only collects suspected cases. Some of these are reported by doctors, some by those affected or their relatives. Many stories from victims show that doctors often deny possible connections and refuse to report them.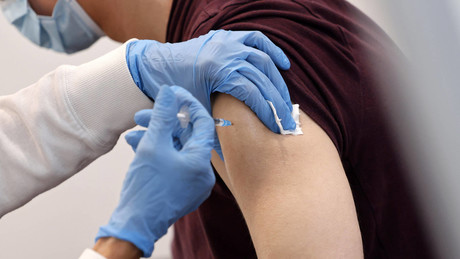 The PEI itself does not examine the suspected cases clinically. Rather, it only interprets them statistically. In response to numerous inquiries from the author as to how many cases were investigated and how, the PEI explained: You cannot say that, the local authorities are solely responsible for this. Sometimes the PEI asks, but does not keep any statistics. In short: the PEI does not know this.
The reported cases are probably just the tip of the iceberg. The true extent is not known at all. Also, the cases are not systematically investigated, so no one can say whether there is a causal link to vaccination, and if so, which one. In other words: due to a lack of studies, nobody even comes close to knowing how many vaccinated people were harmed by the corona preparations. Lauterbach's statement of "one in 10,000" is a mere assertion.
Reporting rate is much higher
For its part, the PEI keeps a lot in the dark. Increasingly it was kept secret in his security reports as well as more and more details to the press. For example, the public has not heard anything about serious reports from children and young people for more than a year, and since mid-2022 it has also kept the number of reported deaths secret. In the first year and a half of vaccination, more than 3,000 deaths were reported to the Institute where vaccination was suspected to be the cause.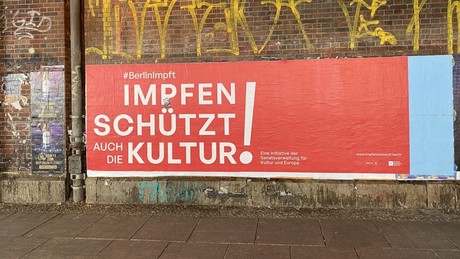 In its most recently published, heavily trimmed report, however, there is talk of a total of around 333,500 suspected side effects reported by the end of October 2022. Of these, the PEI classified almost 51,000 cases as serious, with around 188 million sprayed doses. However, that would not be "less than one case in 10,000 vaccinations", but almost three cases, three times more than Lauterbach claimed.
Based on the 64.8 million people in Germany who have been vaccinated at least once, the PEI reported eight severely injured people per 10,000 test persons. By the end of October last year, there was one serious suspected case for around 1,260 people vaccinated, the number of unreported cases is unknown.
The Erkrath law firm Rogert & Ulbrich expressed itself in a press release March 15 similar to Lauterbach's interview. The lawyers exposed the figures given by the minister as clearly wrong with regard to the PEI and the EMA. In addition, he untruthfully claimed that the health insurance companies would cover the treatment costs for the injured party in full. The law firm stated:
"Rather, many clients have now accumulated considerable debts because their health insurance company does not take over the expensive treatments. It is particularly perfidious that the health insurance companies sometimes claim that the vaccination is voluntary and that third-party damage has occurred, which is why the tortfeasors are held accountable must, explain the lawyers further."
Deliberately deceived?
The actual facts of research into the serious side effects of vaccinations show very clearly how the Minister of Health works with fake news, apparently to further appease the public. These facts can be summarized as follows: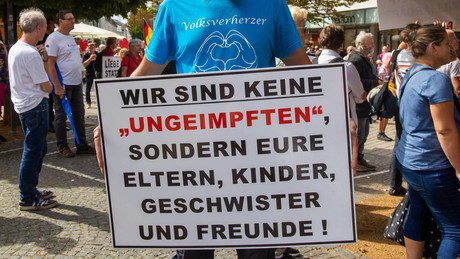 First the PEI only collects suspected cases, which it interprets exclusively statistically. By the end of October 2022, almost 51,000 people were severely affected. However, the PEI never had these cases investigated systematically. So nobody can know how many people it really affects.
Secondly there are no evidence-based studies on research into vaccine damage in Germany. The Charité doctor Harald Matthes had started an attempt. He came to about eight victims of 1,000 vaccinated. In the absence of a research budget, Matthes collected the data via an online portal. That brought harsh accusations to Matthes and media shitstorms a. The Charité stopped the study.
Third In the meantime, countless affected people have reported how doctors denied a possible vaccination connection even with a direct temporal correlation, brushed them off, accused them of psychological problems and refused to report the problems to the PEI. Many of those affected even had to pay for medical treatment themselves. It can be assumed that there is a high number of unreported cases of victims.
Lauterbach is by no means refined. Instead of taking responsibility, acknowledging mistakes and finally setting up effective studies, if it is still possible now, he continues to mislead the public with wrong numbers. However, what he said in the interview with the ZDF admitted is undoubtedly an incredible scandal. Referring to the PEI reports, he said:
"I knew the numbers all the time, and they have remained relatively stable. (…)"
In fact, by mid-2021, before Lauterbach tweeted about "vaccinations free of side effects", the PEI had already reported a total of almost 107,000 reports, including around 10,600 serious illnesses and over 1,000 deaths for which the corona vaccination was suspected to be the cause.
To get to the point: Lauterbach did not ignore the official figures out of stupidity. As he himself explains, he knew exactly what was going on, so he deliberately lied and thus deceived the public – with serious consequences for an unknown number of people.
more on the subject – "First deceived and then lied" – Karl Lauterbach and the truth
By blocking RT, the EU aims to silence a critical, non-pro-Western source of information. And not only with regard to the Ukraine war. Access to our website has been made more difficult, several social media have blocked our accounts. It is now up to all of us whether journalism beyond mainstream narratives can continue to be pursued in Germany and the EU. If you like our articles, feel free to share them wherever you are active. It's possible because the EU hasn't banned our work or reading and sharing our articles. Note: However, with the amendment of the "Audiovisual Media Service Act" on April 13, Austria introduced a change in this regard, which may also affect private individuals. That's why we ask you not to share our posts on social media in Austria until the situation has been clarified.
Disclaimer: If you need to update/edit/remove this news or article then please contact our support team
Learn more
Add Then24 to your Google news feed.