The election poster Meet Canary Islands for the autonomies it is shocking. It stars Emma, ​​the candidate to preside over the Government of the islands for this party. She is 28 years old, she has a law degree… and she is the first transgender candidate that is presented to the autonomous elections after the approval of the Trans Law. He was born boy and her name is Emma Colao. At 21, he decided that he was not going to take hormones: he did not need it to transition. She was also not going to grow her hair long, nor was she going to try to look like a woman. And that's how she feels that she should be her, that's how she appears on the poster.
Emma Colao (Agüimes, Gran Canaria, 1995), seeks to "break barriers". She will now do it with a new progressive project that the former deputy of Podemos registered, Carmen Validin February 2022.
The candidate clarifies to EL ESPAÑOL that "this project obeys the Canary Islands" exclusively. Because she maintains that, regardless of her personal circumstances, "I am here at the service of the interests of the Canary Islands, of my people."
(What are the key controversies of the Trans Law that divide feminism)
is a firm advocate for trans law. However, it is a Rare avis because with he decided not to transition and show himself to the world as he has decided to be.
-You represent an absolutely free reality. You decided not to transition and, I don't know whether to use the expression with two ballstwo ovaries, or what…
-With two ballsbecause it is what I have hanging.
She does not aspire to look like a woman, and that is how she appears on electoral posters. Is she a natural bravery? "It's not a built courage. I have not built it. Each one of those who have tried to hit me has built it for me. I have learned, perhaps very quickly, and that is not a privilege. It's a kind of submission. If you really want to embark on a path where everyone feels free, you first have to set yourself free."
Emma says that she was going to take hormones "like the rest, at first. But the reality is that she was not going to take hormones for me: she was going to hormonal so that it would be easier for the rest to rate me within a concept. And I'm not going to put my body through a lifelong hormonal process, or treatments, just to make people feel more comfortable and endure their privilege."
Because, he stresses, "I am a white person who is read as a man. And that is a privilege and violence at the same time. I am also a person who has a permanent job, and who has neither functional nor psychosocial diversity or anything. I What I am not going to do is break with my coherence so that it is easier for the rest to maintain themselves without questioning anything. My job is to make people question things. Because, when we self-determine our bodies, the next thing is the self-determination of the peoples. And if I want my people to be free, I have to be free first."
–Do you agree then that minors can take hormones without parental permission due to their presumed immaturity?
There are several things coming together here. The first thing is that this law is criticized when it is more flexible and more operative so that minors do not get hormones than the previous one. With the previous one, it was a requirement to do so for two and a half years to make the name change in the registry. They forced them to take hormones.
There, he maintains "I did not hear any alarmed father. The system forced all trans people to take hormones to say who they are. This law opens up the option for you not to take hormones. What happens is that before, with brutal social violence , many parents forced minors to hide. And do you know what happened? That they committed suicide. And that suicide is not talked about either ".
The jump
Why politics? "I come from the activist movements, above all. I began to get involved in anti-eviction and education platforms and associations." it was with only 16 years. Because after Christmas 2009, he and his family were evicted, and for this reason he contacted the social movements. "There I was able to see a little how the world is ordered, because when your house falls apart, everything you consider your core of stability falls apart."
(Pedro Martín announces that the Cabildo will seek to appear in the Mediator case)
Emma points out that there is something very symbolic: "That the State appears at your house to tell you that you have to go, but not where you have to go"In fact, being a minor, he was about to end up in a center because his family had no housing alternative. By imbibing himself in social activism, he also entered movements and those that promote the defense of public education.
At the age of 18, he went to Madrid to study and work. His presence was common in the Food Bank as a method of subsistence. Even so, in 4 years he graduated in Law in the Complutense, and returned to the Canary Islands, where he became even more involved in activism. Because he tells EL ESPAÑOL, "we tend to segment things, but everything has a correlation."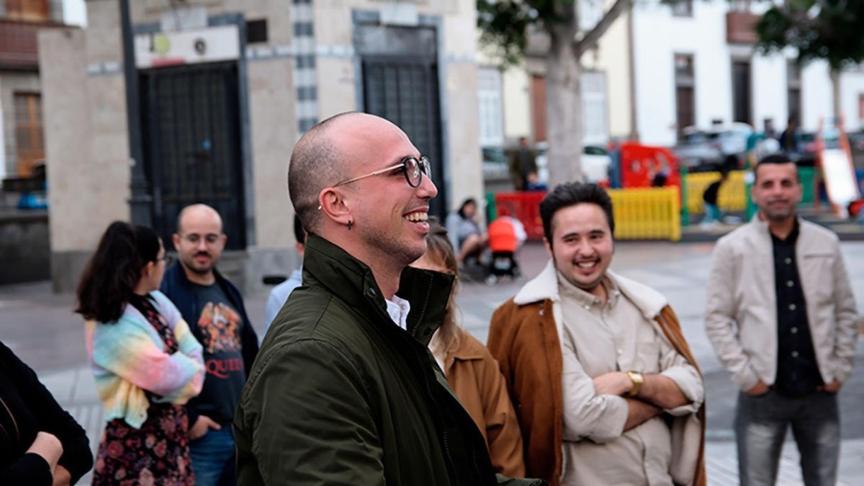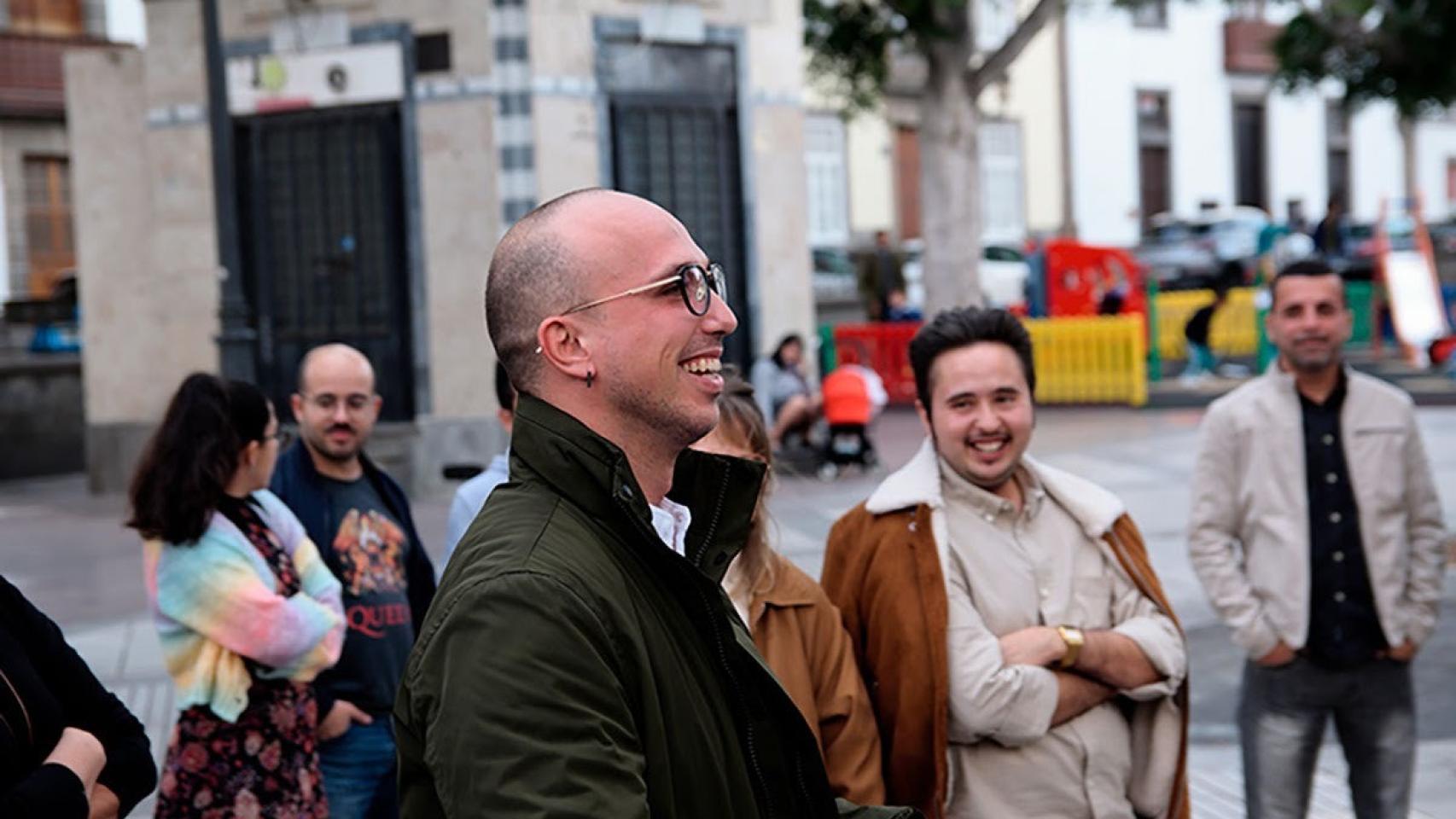 He gets involved in the social movements of his municipality, especially in the educational field. He directs the Coordinator of Social Action of the Canary Islands. "There I realize that all these public services are in private hands, or entities that try to do the best they can with the minimum possible budget." Later he entered the dependency sector working in ACUFADEthe Association of Caregivers, Family Members and Friends of People with Dependency, Alzheimer's and other Dementias.
It is currently the head of the legal department Of the entity. From there he does not stop publicly denouncing "frauds" of the public dependency of the Canary Islands.
Why did you decide to jump into politics?
-I didn't decide. He was forced. He was forced because there comes a time when you realize that you always break your mouth against the same wall: the wall of institutions.
Emma continues talking about that wall that exists "between what citizenship is and the decision-making by those who say they represent us." In these years, she explains, "I have spoken with the Government of the Canary Islands, with all the town halls and with all the Cabildos; I have tried to work with them, give proposals worked on in consensus of the social movements. And they have always done the same to us: do the minimum, crumble the proposals and steal our speech to appear that they are one of ours when it is a lie".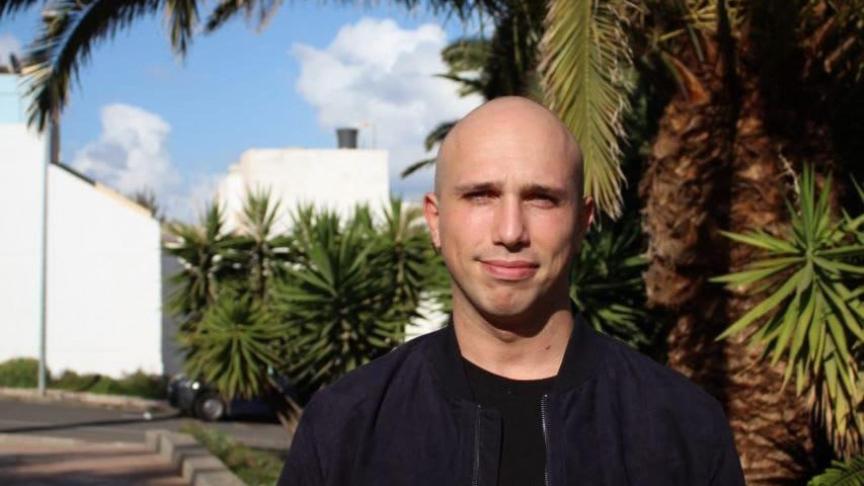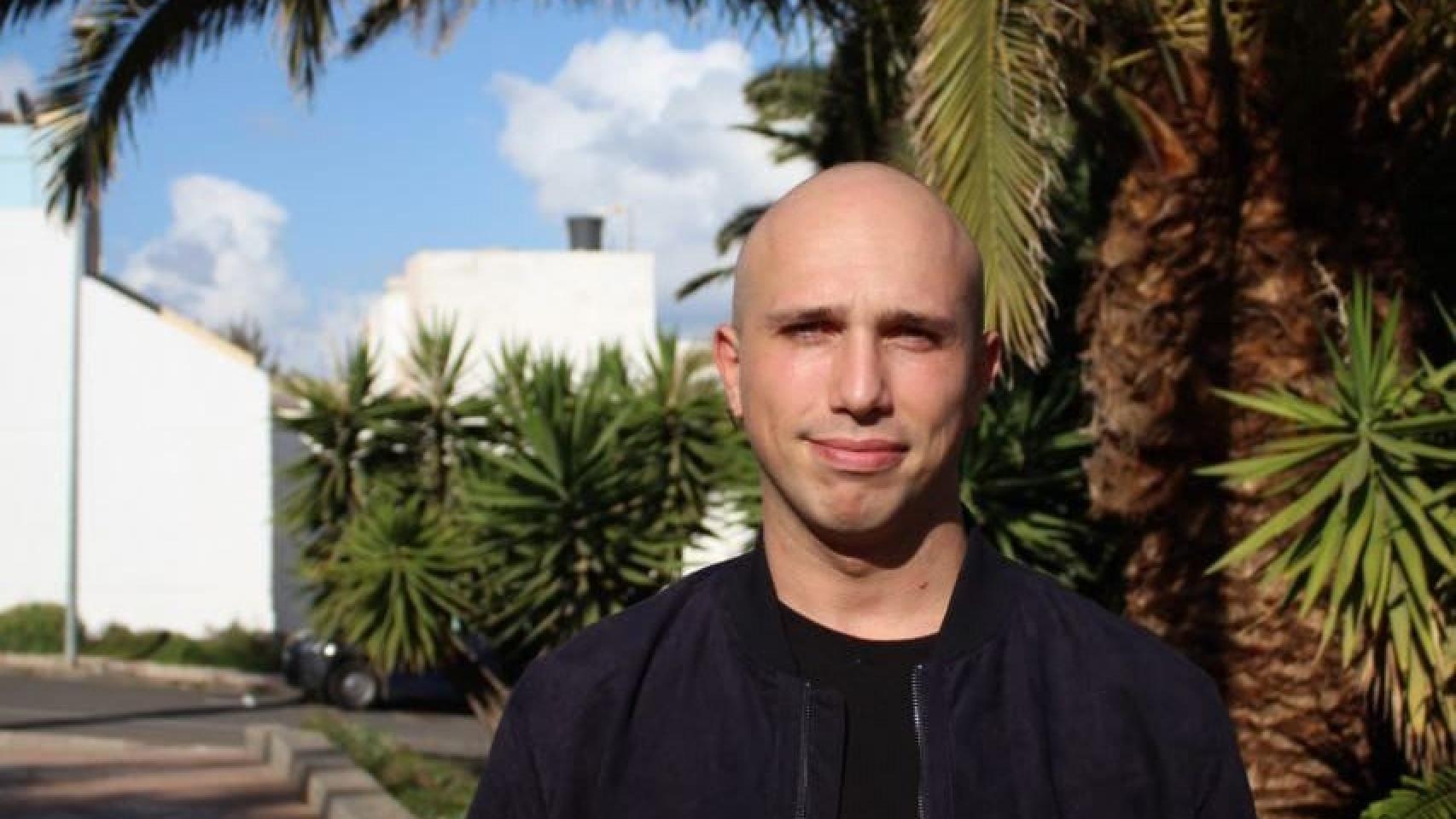 So "you have two options. Either you go home and wait 4 years, or you ride a popular movement of all those social movements in the Canary Islands and we break the board that has served only for their own privileges".
Reunir Canarias is on the left, but "we only align ourselves with the social movements. We do not align ourselves with any specific party. With none. And if the rest of the parties decide to align themselves with the social movements, of course they will always be allies".
Criticism with United We Can
The candidate maintains that "what we are not going to do is seize the voice of the social movements even once more. Because we can did it. These parties they are not talking about what is important. They are talking about vice-presidencies, presidencies, who is first on the list, votes… nobody is talking about the problems." He has the feeling, on the street, that people "are very fed up. They have a static anger. It's like the politicians have cuckolded us."
In the Canary Islands, he continues, "nobody is talking about the fact that every two and a half hours a dependent person dies without their rights being recognized; nor that 17% of the population is unemployed. Nobody is talking about the fact that in the Canary Islands the 49% of young people are unemployed, or that we have structural poverty, of people who do not have guaranteed food every day, and that social inequality is enormous –40% of the canaries earn less than a thousand euros– while they announce that the Canarian GDP is the seventh in Spain".
Colao stresses that "the lower you go to the south, the more inequalities there are. Because the policies are made from the north. From the north of Spain and from the north of Europe. That is why we are clear that This political project obeys the Canary Islands, not Madrid. And any decision that affects the Canary Islands is made with the Canary Islands. We are not going to be at the mercy of the Madrid branches."
All the games (More Country, United We Can, Add…) "They have had approaches, but no one here has talked about proposals. So we do not take for granted either agreements or common projects if projects are not talked about. Everyone here wants to talk about how to combine acronyms, but this is not is an alphabet soup: we are talking about the will of the Canarian people".
Finally, he points out that he believes "that missing a little respect by these people when thinking about who they represent. I have a feeling that they think for putting a logo in front of us, we are obedient and loyal to the logo. And the logos and the banner without people behind it are nothing."
Follow the topics that interest you
Disclaimer: If you need to update/edit/remove this news or article then please contact our support team
Learn more
Add Then24 to your Google news feed.