18 mar 2023 10:16 p.m

by Stanislav Leshchenko
The Helsinki District Court is hearing the case of journalists from the newspaper Helsinki Sanomat, the country's largest daily newspaper. In 2017, she published a story on the activities of Finnish military intelligence on observing the dynamics of Russian forces on Russian territory. As a result, charges were brought against three of the newspaper's correspondents, who were accused of disseminating classified information.
But besides them, a far more important person was involved – the retired head of the Finnish Army's military intelligence, Rear Admiral Georgi Alafuzoff.
How the ex-intelligence chief became a suspect
Georgi Alafuzoff, as his surname suggests, is descended from Russian immigrants. His direct ancestor was Baron Ivan Alafuzoff, who lived in St. Petersburg.
Georgi Alafuzoff is now 69 years old and was born in Helsinki. At the time, he was considered the most capable officer in Finland – which was proven by his successful career. After rising to the rank of naval lieutenant in 1974, he eventually rose to the country's military leadership. From 2007 to 2013 he headed the intelligence service of the Finnish Defense Forces. In his home country he was considered a "Russia specialist" – due to his excellent knowledge of the Russian language, graduating from the Russian General Staff Academy in 1997 with honors. From 2013 to 2016 he was Head of the Intelligence Branch of the European Union Military Staff (EUMS).
Alafuzoff is now retired. Then suddenly came the accusation that he was about to pass on secret information to the Helsinki Sanomat been involved! A claim has been circulated that the retired intelligence officer gave journalists a USB stick containing classified information about the activities of Finland's military intelligence service.
Analysts suggested that a statement by Alafuzoff in April 2014 that Russia had no intention of waging wars of conquest and had no intention of escalating international conflicts might have hurt him. At that time he also spoke about the absence of Russian troops in Ukraine. And he claimed that former CIA operative Edward Snowden, who uncovered the truth about the agency's dishonest methods, despite betraying his employer, was a "true idealist" who sincerely wanted to fight injustice.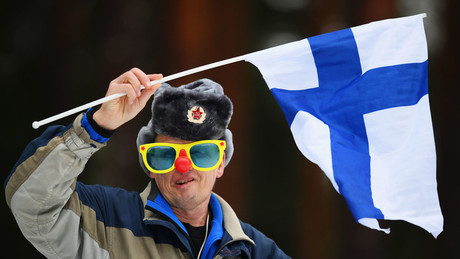 Wasn't left alone
Previously, Georgi Alafuzoff had repeatedly stressed that Finland had no reason to fear Russia. The high-ranking intelligence officer was passionate about the international policy of detente.
So, on October 30, 2018, he took part in the "Ogarkov Readings" conference in Moscow. There he said that the West perceives the events in Ukraine as a "hybrid Russian operation" – and fears that they will spread to the Baltic States. "And of course Finland and Sweden, which are not members of NATO, will be one of the targets of the hybrid actions that Russia could undertake," Alafuzoff said, describing the fears in Helsinki. However, he also said that he understood Russian concerns about Western activities. Further, Alafuzoff warned about the newly emerging hybrid threats:
"In the current conditions of legal uncertainty surrounding hybrid military conflicts, British diplomacy can be expected to use pretexts such as 'highly likely' and the absence of other plausible explanations to justify certain military policy decisions the risk of a wide-ranging conflict because the intentions of the parties are misunderstood because of legal and conceptual ambiguities," Alafuzoff said in 2018.
Now, five years later, those words sound prophetic.
It is not excluded that precisely such inflammatory statements in combination with his Russian origin and surname made Finnish "patriots" suspicious, who are always ready to see another "scheming of agents from Moscow". By the way, on December 22, 2022 it became known that the prosecutor's office had decided to drop the case against Georgi Alafuzov. It was said that they had a "good idea of ​​how the information got into the hands of third parties" – and that Alafuzoff had no connection to it.
However, he was not simply left alone. In February 2023, a new trial was initiated against him – now Alafuzoff is accused of "illegal storage and processing of secret information". There is a will to defame Alafuzov in any way possible so that this becomes a lesson for others who are pro-Russian.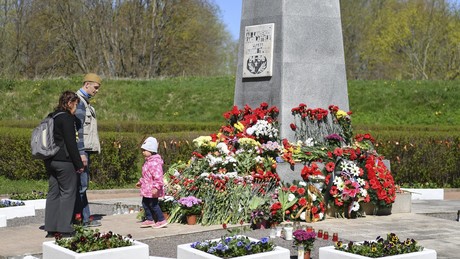 "I am threatened, my neighbor, my family…"
Johan Bäckman, a sociologist, criminologist, social scientist and publicist with a PhD in social and political sciences, has been the most prominent pro-Russian speaker in Finland for many years. He rose to fame in 2008 when he published his book The Bronze Soldier (about the events of Bronze Night in Estonia) and founded the Anti-Fascist Committee of Finland, which he chaired. No one else in Finland has spoken out in support of Russia as boldly as he has.
There have long been attempts to convict Beckmann. So, in 2016, a criminal case was opened against him and Ilya Janitskin, editor of the online publication MV Lehti, initiated. They were accused of "insulting honor and dignity" and publishing the personal details of Jessikka Aro, a Finnish radio journalist specializing in exposing "the intrigues of the Kremlin". Bäckman accused Aro of intelligence work and drug use. As a result, on October 19, 2018, the Helsinki District Court sentenced Janitskin to 22 months' imprisonment and Bäckman to one year's imprisonment and a fine.
He himself has repeatedly said that he has received death threats – the number of which has recently increased.
"They threaten me, my closest family, publish my address on the Internet, call for murder (…) The strange thing is that these people are not even afraid to do this in their own name. It used to be an anonymous person who threatened, now people are just threatening in their own name. I have contacted the police several times, but[the police department]to which I have complained several times, refuse to take any action (…)" , notes Backman.
Swedish horror
Fear of "Kremlin agents" is also being fueled in neighboring Sweden. On November 25, brothers Peyman and Payam Kia (Iranian by birth) were charged with allegedly spying for Russia. According to the case files, the brothers are said to have passed on secret information to the Russian secret service. Lawyer Anton Strand said his client Peyman Kia denied the allegations.
"He has worked in various positions for the Swedish government and has always tried to carry out his duties diligently despite the difficult environment," noted Strand.
At the same time, the Swedish police arrested two other people on suspicion of espionage. These are the spouses Sergei Skvortsov and Elena Kulkova, both with dual citizenship, who have been living in Sweden since 1999. The couple, who are now of advanced age, were arrested by special forces who climbed down into their window with a rope. Skvortsov and Kulkova were accused of being part of a "GRU network" and organizing "parallel import" into Russia by supplying sanctioned electronic components. The couple now faces a long prison sentence.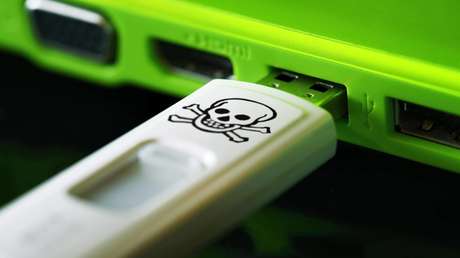 Even famous local rock band Sabaton has now been branded "pro-Kremlin" in Sweden for hosting a concert in Crimea in 2015 and making "controversial statements" that could be interpreted as pro-Russian.
The band was stripped of a prestigious music award. Sabaton's song "Carolus Rex" (dedicated to Sweden's famous King Charles XII) has been removed from the Spotify playlist representing Sweden while the country holds the Presidency of the EU Council for the first six months of 2023. The Swedish Armed Forces, who previously often invited Sabaton to their events, have ended their association with the band.
To be fair, one has to say that there are also stories with relatively good endings. Last year, a Russian-born officer who moved to Sweden in the 1990s was fired from the Swedish border guard. She had angered her colleagues because her computer screen had a photo of Russian President Vladimir Putin plastered on it, and she frequently told her colleagues that the Swedish press was spreading false news about events in Ukraine. In order to find a reason for her dismissal, the woman was accused of "misconduct" towards Ukrainian refugees.
"But it turned out that she wasn't involved in the asylum affairs of Ukrainians, so the investigation against her had to be dropped. But how can she continue working after that when her colleagues think she's a Russian agent?" complained a relative of the persecuted woman.
But the woman turned out to be a clever one: she demanded compensation for her dismissal and was right. As a result, the border guard service was obliged to pay the dismissed woman 517,468 kronor – the equivalent of fourteen months' salary and around 3.5 million rubles (about 45,700 euros). Let's hope that this amount will at least partially compensate for the shock she suffered…
First published by Vsglyad. Translated from the Russian.
More on the subject – Sweden and Finland joining NATO: how entire countries fall for the anti-Russia babble
RT DE strives for a broad range of opinions. Guest posts and opinion pieces do not have to reflect the editor's point of view.

By blocking RT, the EU aims to silence a critical, non-pro-Western source of information. And not only with regard to the Ukraine war. Access to our website has been made more difficult, several social media have blocked our accounts. It is now up to all of us whether journalism beyond mainstream narratives can continue to be pursued in Germany and the EU. If you like our articles, feel free to share them wherever you are active. It's possible because the EU hasn't banned our work or reading and sharing our articles. Note: However, with the amendment of the "Audiovisual Media Service Act" on April 13, Austria introduced a change in this regard, which may also affect private individuals. That's why we ask you not to share our posts on social media in Austria until the situation has been clarified.
Disclaimer: If you need to update/edit/remove this news or article then please contact our support team
Learn more
Add Then24 to your Google news feed.