18 mar 2023 6:08 p.m

Republican US Congresswoman María Elvira Salazar has threatened the Argentine government with "consequences of biblical proportions" over the alleged agreement with China to build fighter jets.
By Maria Mueller
Republican US Congresswoman María Elvira Salazar threatened Argentina's government with "consequences of biblical proportions" ifexercising their sovereign rights.
The politician was responding to suspicions raised by reports in the US press last December. Allegedly, Argentina wants to build a plant on its territory to build Chinese JF-17 fighter jets. Referring to this, the exalted lady made an extreme threat at a hearing of the Congressional Foreign Relations Committee in early March:
"I will say it in Spanish so that my Argentinian friends can understand me clearly. The President (meaning Vice-President Cristina Fernández de Kirchner) and her President (Alberto Fernández) make a pact with the devil who Consequences of biblical proportions could have."
And further:
"The United States will not stand by. We cannot have an ally that makes Chinese military aircraft and sells them to its neighbors. (…) If they decide to build an aircraft factory for Chinese fighter jets, that's a very bad idea for themselves and for everything to do with relations with the United States."
On her official website, the congresswoman pointed out that Argentina's military interest follows the trend of similar deals China has struck with Venezuela and Bolivia. Salazar wrote on Twitter:
"There are two worlds: the free world and the world of slaves. I hope Argentines stay in the free world."
The intense economic ties with China
Beyond this simplistic world view, Washington's increasingly aggressive policy towards China is evident in the unvarnished words. The intensive economic ties between numerous Latin American countries and the Asian giant (25 out of 31 countries) and some significant infrastructure projects as part of the global "Silk Road" trade route are classified by the USA as a security problem. However, no Latin American nation has ever attacked the United States militarily. Conversely, there are numerous examples throughout history.
The Washington Red Line in South America
US Rep. Salazar put it in a nutshell: The danger that Argentina and its South American neighbors might arm themselves with conventional warfare weapons, including fighter jets, against the latent US military threat is a red line for Washington. Because the future secured exploitation of the enormous natural resources of the southern continent is one of his survival strategies – which, if necessary, will be enforced with military "special operations".
If Latin America wants to change its military inferiority, the Pentagon could nip those intentions in the bud. What else does the reference to "consequences of biblical proportions" mean? That's an extreme threat, even against them civilian population. The toughest economic sanctions – or possibly an attack using ICBMs? After all, Argentina and its neighbors are between 5,000 and 7,000 kilometers away from the USA.
By the way: the distance between Kiev and Moscow is 700 kilometers. However, this should not be a security issue. What differences!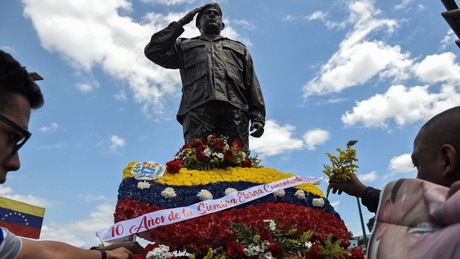 The dimension of the threat does not seem to be an issue in the government floors of the southern continent. Or you have to ignore it for the time being, since a military build-up is simply unrealistic under the prevailing economic conditions.
According to the newspaper Clarin From Buenos Aires, the Argentine ambassador to the USA, Jorge Argüello, reacted "diplomatically" in a letter to Salazar. He only complained about the "insulting and hurtful" tone he used towards the highest authorities in a state that had been free and sovereign since 1810. Argentina is a friend of the United States.
No foreign military presence in Argentina
In addition, Argüllo stated that "there is no infrastructure or military presence of any supra-regional power in Argentina, with the exception of Britain's illegal occupation of the Malvinas Islands (Falkland Islands)".
In addition, the Ambassador added:
"I would like to dispel your doubts about an alleged project to manufacture aircraft of Chinese origin on Argentine territory for export to the region: this is simply an absurdity that never existed. On the other hand, Argentina continues to weigh all options regarding the acquisition of jets ."
Planned purchase of fighter jets has been cancelled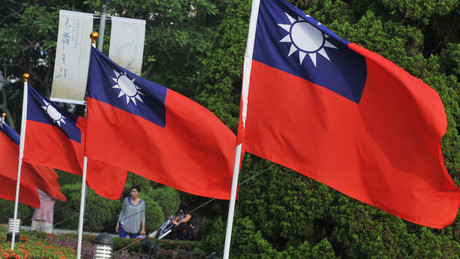 Argentina had included a $664 million item in its 2022 budget for the purchase of 12 Chinese-made JF-17 Thunder Block III supersonic aircraft, but the purchase never materialized. Late last year, President Alberto Fernández said the country "needed to use its resources for more important things than buying military aircraft today."
According to the Argentine Press Agency Telam Argentina's Ambassador to Beijing, Sabino Vaca Narvaja, met with Chinese state-owned aerospace technology company China National Aero-Technology Import & Export Corporation (CATIC) in November last year to discuss the progress of the project of a possible acquisition of JF-17 fighter aircraft to discuss. However, a plant to build such aircraft in Argentina was never planned.
Chinese and European space observation
Congresswoman Salazar also complained before the Congressional Committee on US Foreign Relations about a Chinese space observatory in southern Argentina. Argentina has allowed China "total control over the operation of a space station about 400 football fields in size, located in the middle of the Patagonian desert."
The Argentine government does not oversee the "actual" activities of the base. In the US, people think it's espionage.
In his letter of reply, the Ambassador also refers to these alarm calls from Ms. Salazar. Conclusion:
The station has exactly the same characteristics as that of the European Space Agency (ESA), which is operated less than 300 miles (about 483 kilometers) from the Chinese one. Argentina also has a long tradition in the scientific and technological development of space observation, with its own competencies acquired and developed, among others, by two stations of the Argentine Space Agency (CONAE).
More on the subject – The drums of war against China are beating louder and louder
RT DE strives for a broad range of opinions. Guest posts and opinion pieces do not have to reflect the editor's point of view.

By blocking RT, the EU aims to silence a critical, non-pro-Western source of information. And not only with regard to the Ukraine war. Access to our website has been made more difficult, several social media have blocked our accounts. It is now up to all of us whether journalism beyond mainstream narratives can continue to be pursued in Germany and the EU. If you like our articles, feel free to share them wherever you are active. It's possible because the EU hasn't banned our work or reading and sharing our articles. Note: However, with the amendment of the "Audiovisual Media Service Act" on April 13, Austria introduced a change in this regard, which may also affect private individuals. That's why we ask you not to share our posts on social media in Austria until the situation has been clarified.
Disclaimer: If you need to update/edit/remove this news or article then please contact our support team
Learn more
Add Then24 to your Google news feed.