17 mar 2023 06:45 am

Why is Kiev refusing peace talks with Russia? Among other things, this is justified with the "will of the people". But there are good reasons to believe that the population wants something very different, as one of Zelensky's closest associates recently revealed.
By Nikolai Storoshenko
It can happen that, at first glance, everyday statements by politicians are sometimes more sensational than scandalous confessions. Let's take a few examples.
The US Senator provides the first example Mark Warner. With an almost childish carelessness he speaks about it publiclythat the US military budget will finally be used for a "good" purpose, namely the destruction of the Russian army. This is a threat in whose shadow he is said to have spent his entire life. Moreover, this is done by the Ukrainians and for a very small price. "I think we need to continue that", which needs no translation.
Yes, it's scandalous, but is it a sensation? As if we didn't already know that they think the same way.
And here's a much more boring one Citation Secretary of the National Security Council of Ukraine Alexei Danilov:
"It's a very dangerous tendency when people start talking about peace negotiations even in western Ukraine."
Let's take a closer look.
What about polls?
In the summer had the newspaper Vsglyad already from our "threat of peace" written. At that time there was talk of so-called allies of Ukraine who wanted to incite her to continue fighting, especially Great Britain, where this important phrase was formulated at the time. Today we hear literally the same thing from Ukraine.
Amusingly, Danilov's remarks about the timid desire of many Ukrainians to stop fighting invalidated numerous opinion polls on the subject. Namely, those in which 70, 80 or even 90 percent of the Ukrainians questioned allegedly claimed that they want to fight to the final victory, that they believe only in a victory for Ukraine and fully support the decisions of Zelenskiy's regime. Only at the end of February published the newspaper Ukrainskaya Pravda again such poll results.
But both cannot be true at the same time. One cannot at the same time want to fight to victory or to the last Ukrainian and at the same time strive for a peaceful solution as quickly as possible.
Of course, under wartime conditions, sociology in Ukraine is also subject to certain limitations that prevent us from finding out what the population really thinks. First, people have long been intimidated and will not say anything to a stranger that does not conform to officially sanctioned discourse. Secondly, sociologists are only human and understand very well what figures the regime wants to get from them and which ones could cost them their heads.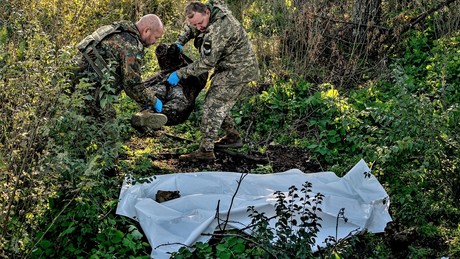 But it seems that behind closed doors, sociologists may well be able to paint a truthful picture. Where else would such talk about dangerous tendencies come from?
What is the danger?
Former Prosecutor General of Ukraine Yuri Lutsenko resumed his conversation with Zelensky in 2020 remind, in which the current President boasted that he had a virtual blank check for any decision. After all, the whole country would have supported him in the elections. This thesis is very controversial, and even Lutsenko pointed it out to him, so be it.
Because today Zelenskiy has such a blank check, which has meanwhile become more complicated and significant. There are the fears of ordinary Ukrainians, cleverly incited by the government, and unprecedented support from the West, and sensational actions that the Ukrainian government from time to time parades to its constituents: attacks against well-known objects such as the Crimean Bridge or the Russian cruiser Moscow.
Political opponents could even accuse Zelensky of corruption with great difficulty. However, the most recent procurement scandal in the Ministry of Defense also ended in nothing. Zelensky didn't even fire Defense Minister Reznikov, even if it was the most obvious and a tried and tested move that many expected. Because the tsar is good, only the boyars are bad.
The West and Ukrainians forgive Zelensky far more than they would have forgiven any other Ukrainian president. Even the dissatisfaction with the mobilization is initially directed against the "bad" employees of the drafting authorities and against local excesses. And that is much better than 74 percent of the votes not only in the second, but even in the first ballot.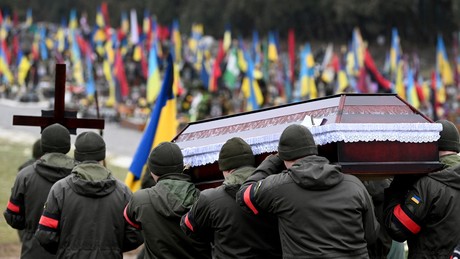 But the problem is that this villainy will continue until a peace or a truce is reached. Only then will the old bills be brought out to be paid.
It will be particularly unpleasant if a peace or ceasefire is concluded before the next presidential elections in Ukraine in April 2024. Zelensky's opponents are already gathering their forces and compromising evidence. Therefore, the only acceptable electoral tactic for Zelensky's team is to seek confirmation of the "military blank check" through the elections. In order to be able to claim against the opposition, even in the event of a peace agreement, that after all the whole country had been elected.
There is also the regional connection, because even in western Ukraine people are already talking about peace negotiations. Zelensky's team's scenario is a repeat of Leonid Kuchma's trick. He was elected president with the support of south-eastern Ukraine and as candidate of western and central Ukraine for a second term. Today, an added benefit of this strategy is that voters from other regions have migrated to the west and center of the country. And if peace is being talked about even there now, it doesn't bode well for Zelensky.
By the way explained Russian President Dmitry Peskov's press secretary, regarding Danilov's revelations that he sees nothing encouraging in Ukraine. And this in no way contradicts the words of Danilov.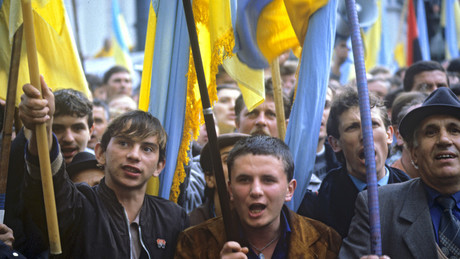 Danilov is Zelensky's man through and through. With his statements, he shows that the government is already thinking about a second term. This means that Zelensky and his team will play the "hawks" as relentlessly as possible on all military issues – if only to prevent the opponents from overtaking them on this issue.
Petro Poroshenko once ran as such a "hawk". And what was his downfall back then? Right, precisely these dangerous tendencies, the demands for peace in civil society, which Zelensky exploited at the time. Zelensky's entourage well remembers the fate of its predecessor and does not want to lose under the same scenario, giving opponents a chance to make their mark on the subject of a peace agreement.
From a political and tactical point of view, these efforts are understandable. But everything has its price. In this case, that price is thousands upon thousands of lives sacrificed just to enable Zelensky to serve a second term.
Translated from Russian, first published by Vsglyad
more on the subject – Zelensky's demands and the reactions of the West: How the Ukraine war is dividing the elites
RT DE strives for a broad range of opinions. Guest posts and opinion pieces do not have to reflect the editor's point of view.

By blocking RT, the EU aims to silence a critical, non-pro-Western source of information. And not only with regard to the Ukraine war. Access to our website has been made more difficult, several social media have blocked our accounts. It is now up to all of us whether journalism beyond mainstream narratives can continue to be pursued in Germany and the EU. If you like our articles, feel free to share them wherever you are active. It's possible because the EU hasn't banned our work or reading and sharing our articles. Note: However, with the amendment of the "Audiovisual Media Service Act" on April 13, Austria introduced a change in this regard, which may also affect private individuals. That's why we ask you not to share our posts on social media in Austria until the situation has been clarified.
Disclaimer: If you need to update/edit/remove this news or article then please contact our support team
Learn more
Add Then24 to your Google news feed.