17 mar 2023 10:22 p.m

North Korea tested the Hwasong-17 ICBM in response to US and South Korean military exercises. The country has no choice but to show its strength to "prevent war," North Korea's supreme leader said.
North Korean Supreme Leader Kim Jong-un has said his country has no choice but to show its strength to "avoid war". North Korea had previously responded to the US' ongoing "ruthless war games" in the region with the latest test of a long-range missile.
On March 16, Kim personally observed the test of a Hwasong-17 ICBM. The supreme leader then announced that the launch had once again proven the "functionality of the strategic nuclear forces". According to the state Korean Central News Agency (KCNA) the rocket had traveled a little over 1,000 kilometers and reached an altitude of 6,045 kilometers before crashing into the sea.
In this regard, Kim stressed the need to "terrify the enemy, actually prevent war, and reliably guarantee our people's peaceful life and their struggle for socialist construction by irrevocably strengthening nuclear war deterrence," the news agency said . It also said Washington and Seoul have shown "open hostility towards the DPRK" through "reckless" and "large-scale" military exercises on the Korean peninsula.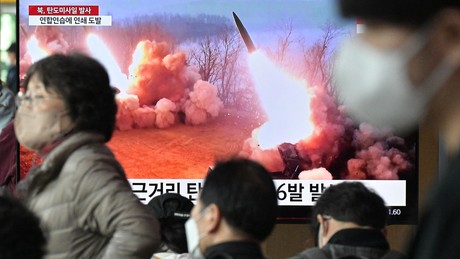 Thursday's ICBM launch was North Korea's third major weapons test this week and came while the US conducted a massive round of exercises with South Korea. The drills, dubbed "Freedom Shield," began Monday and are expected to continue through next week. According to official statements, it is the largest joint exercise by the two allies in five years, and will involve both blind and live fire.
Pyongyang condemned the drills as "provocative and aggressive" after repeatedly saying it viewed such military activities as preparation for an attack. The country hopes the ICBM test will "send a stronger warning to enemies who are intentionally increasing tensions on the Korean peninsula," while Kim pledged to "react to nuclear weapons and a frontal confrontation in the same way."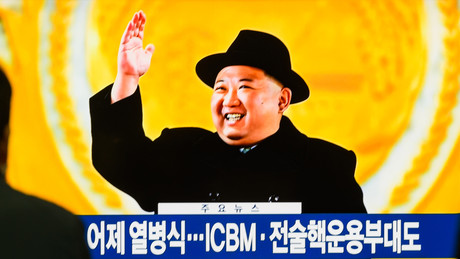 The missile launch came as South Korean President Yoon Suk-yeol was on his way to Japan to hold talks with Prime Minister Fumio Kishida about a security partnership with Washington. The aim of the tripartite pact is to ward off alleged "threats" from North Korea and China. Yoon instructed the South Korean military to continue joint maneuvers with the US and threatened that Pyongyang would be punished for its "reckless provocations".
Adrienne Watson, spokeswoman for the US National Security Council, said that while the launch poses no threat to the US or its allies, it increases tensions and could destabilize the security situation in the region.
more on the subject – Pyongyang warns Washington: Launching our missiles would be a declaration of war
By blocking RT, the EU aims to silence a critical, non-pro-Western source of information. And not only with regard to the Ukraine war. Access to our website has been made more difficult, several social media have blocked our accounts. It is now up to all of us whether journalism beyond mainstream narratives can continue to be pursued in Germany and the EU. If you like our articles, feel free to share them wherever you are active. It's possible because the EU hasn't banned our work or reading and sharing our articles. Note: However, with the amendment of the "Audiovisual Media Service Act" on April 13, Austria introduced a change in this regard, which may also affect private individuals. That's why we ask you not to share our posts on social media in Austria until the situation has been clarified.
Disclaimer: If you need to update/edit/remove this news or article then please contact our support team
Learn more
Add Then24 to your Google news feed.