According to our information, Aurélien Rousseau, who came from the left, is soon to leave Matignon, in the midst of a political storm over pension reform.
Par Mathilde Siraud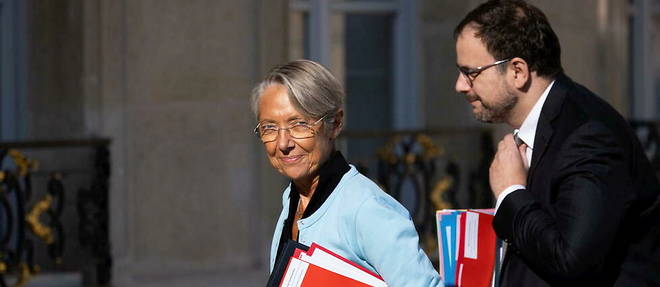 « Swe are leaving, "we assure the government. According to information from Point, Elisabeth Borne's chief of staff, Aurélien Rousseau, is preparing to leave Matignon. "For personal reasons, in no way related to the current political situation", we immediately let it be known. The enarque from the left, former member of the cabinet of Manuel Valls then Bernard Cazeneuve, ex-boss of the Île-de-France Regional Health Agency from 2018 to 2021, has been in office since the appointment of Elisabeth Borne last May. At 46, this father of three children would have expressed the need to devote "more time to his family".
Alongside a Prime Minister reputed to be austere and rigid, the former communist militant, who passed through the cabinet of Bertrand Delanoë at the town hall of Paris, was appreciated within power for his "bonhomie". Since the fall, criticisms have begun to emerge within the executive and in the majority, some describing the State Councilor from Gard as "omnipotent". His media tour to promote his book on his experience at the head of the ARS in the midst of a health crisis, The Injury and the Rebound, was also poorly received. "He has ambition, but looking for the light in that position is clearly not a good thing", claws a grumbler from macronie.
READ ALSOWho is Aurélien Rousseau, Elisabeth Borne's chief of staff? "Director of cabinet at Matignon, it's the worst job. He was fed up and the relationship was not perfectly oiled with Alexis Kohler, "says a close friend of Emmanuel Macron, about the powerful secretary general of the Elysée. Aurélien Rousseau was alongside Élisabeth Borne in the Assembly on Thursday, during the triggering of 49.3 on the pension reform. Within the government, some then had little taste for the ostensibly friendly attitude of the chief of staff towards socialist deputies, in the midst of a political crisis. "He went to blow kisses on the side of the ranks of the PS. The real problem is that at Matignon, no one deals with LRs, "said an executive adviser.
Recently, Aurélien Rousseau had also opened up to relatives about the precariousness of the political situation linked to the relative majority, fearing the vote of a motion of censure which overthrows the government.
Other "movements" are announced within the team of Elisabeth Borne, whose future at Matignon is in suspense.
Disclaimer: If you need to update/edit/remove this news or article then please contact our support team
Learn more
Add Then24 to your Google news feed.