Six Nations, demonstrations against the exploitation of the seabed and the Russia-Ukraine agreement on cereals… All the news for this Saturday.
By BL with AFP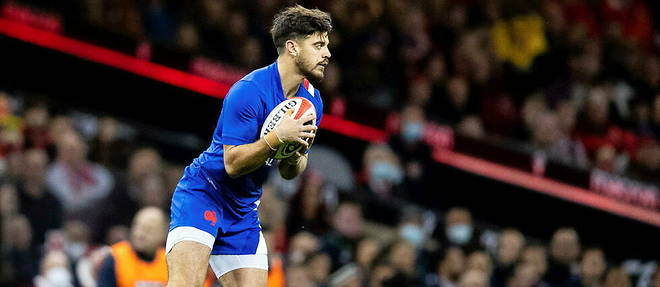 Six Nations. To finish beautifully. The XV of France can still retain its title in the Six Nations Tournament by outclassing Wales while counting on an Irish faux pas in Dublin against England on Saturday, during the 5th and final day. To win a last title before the World Cup at home (September 8-October 28), the Blues of Fabien Galthié (2nd, 15 points, +46) must count on the English to bring down the Irish (1st, 19 pts, +66 ). The Blues receive the Welsh at 3:45 p.m., at the Stade de France. A few hours earlier, at 1:30 p.m., Scotland will face Italy in Edinburgh. Finally, Ireland will face England at 6 p.m.
READ ALSOEngland 10-53 France: the monumental demonstration of the Blues
Environment. Less than two weeks after the historic agreement to protect the high seas, negotiations on underwater mining resumed Thursday in Jamaica, under pressure from NGOs who hope the controversial industry never sees the light of day. On March 4, the member states of the UN finally agreed on the first international treaty to protect all the part of the oceans that does not belong to any state. Several events are organized on Saturday in France: Marseille, Lyon, Rouen and Lille among others.
READ ALSOOceans – The extraordinary life of the abyss
Cereals. This Saturday, the international agreement on the export of Ukrainian grain comes to an end. Turkey still hopes that the international agreement on the export of grain from Ukraine – crucial to temper the food crisis in the world – can be extended from 120 days to one day of its expiry and is working to convince Moscow and Kiev . "The deadline is approaching. We are in contact with Ukraine and Russia to extend the agreement according to the initial conditions," Turkish Defense Minister Hulusi Akar said. His country is a party to this agreement initialed in July 2022 by Ukraine and Russia and with the help of the UN. By initial conditions, the Minister means an extension of 120 days as foreseen in the Black Sea Grain Initiative.
READ ALSOThe specter of starvation
Disclaimer: If you need to update/edit/remove this news or article then please contact our support team
Learn more
Add Then24 to your Google news feed.