17 mar 2023 4:38 p.m

Former RIA journalist Kirill Vyshinsky, a Ukrainian, spent a year and four months in Ukrainian pre-trial detention for his professional activity and opinion. He testified before the UN Security Council this week about this and about Ukraine's hate crimes. Meanwhile, Brussels has included the journalist in its sanctions lists.
Kirill Vyshinsky experienced the repression of the current Ukrainian regime firsthand: the Ukrainian was one year and four months in 2018 and 2019 imprisoned without trial for his professional activitybefore Russia took him, a Ukrainian national, as part of a "prisoner exchange" ransomed. His "crime": He worked as a reporter for the news agency RIA Novosti and was Head of its Ukrainian office.
Vyshinsky is by far not the only journalist who had to experience lengthy imprisonment in the "pro-European" and "democratic" Ukraine after Maidan in 2014: names like Ruslan Kotsaba, Dmitri Wassilez, Wassili Muravizki come to mind with a similar fate of persecution and sometimes even longer time behind bars. Always with the most abstruse accusations and only one real reason for the repression: the professional activities of these men, their expressions of opinion.
On Tuesday this week, Vyshinsky was allowed to testify about his experiences with the Kiev regime in a video booth in front of the UN Security Council. He took the opportunity to recall further examples of serious violations of human rights and humanity. Among other things, he recalled the Russophobic and inhumane calls that were broadcast on Ukrainian television.
In mid-March 2022, for example, the country's only remaining news channel at the time showed an image of the mass murderer Adolf Eichmann. The Spokesman Fahrudin Sharafmal quoted Eichmann and built on the quote the call to kill Russian children:
"If the opportunity presents itself to take revenge on the Russians, I will do it and in doing so, I will adhere to the Eichmann Doctrine. I will do everything so that neither you nor your children ever live on this earth. (…) Hopefully there will never be another nation like the Russians on this planet. The Russians are dirt littering the planet. And if Ukrainians have the opportunity – and they already do – to shoot, stab, strangle Russians, I hope that everyone will do their part and kill at least one Russian."
The Ukrainian doctor Gennady Druzenkohead of the "Mobile Hospital" project, called in March 2022 for the castration of Russian prisoners of war, saying they were "cockroaches and not people," Vyshinsky recalled.
He also recalled a video that appeared in Ukraine in April last year as a so-called "social advertisement", in which a girl in a Ukrainian costume attacked a Russian soldier with a sickle cuts the throat and says:
"Now we reap our bloody harvest. Death awaits you all!"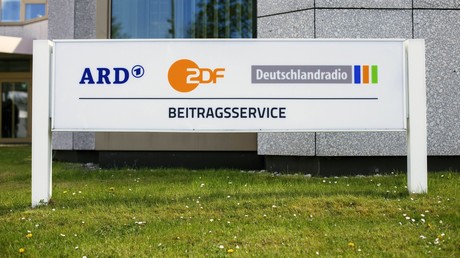 These and similar calls are being put into practice today – you can see that from the Execution of Russian prisoners of warat the footsteps of their inhuman treatment in captivityon the way Russian-speaking civilians in Donbass be shot atemphasized Vyshinsky.
The journalist also drew Security Council members' attention to a draft parliamentary statement registered in Ukraine's parliament on Monday, proposing to officially label the Russian political regime as "racism". This is a propaganda slur against Russians, Donbass residents and political opponents of the Maidan regime, which has been in circulation since 2013. Now, this insult towards Russians should incite open hostility and hatred towards Russia and its inhabitants not only in Ukraine but also in other countries and become a tool for awakening and forming Russophobia, Vyshinsky judged, adding:
"What, by the way, is already happening in the European Union: in March 2022, the Polish Prime Minister Morawiecki that Russophobia is already mainstream today, already accepted as a matter of course in which we (Polish and European politicians) function."
In recent years, the authorities in Ukraine have supported policies of Russophobia and severely restricted the use of the Russian language. The traditionally available schooling in Russian was completely abolished in 2020, amounting to an ethnocide against the Russians of Ukraine and traditionally Russian-speaking parts of Ukraine. The Ukrainian state has enshrined this at the legislative level.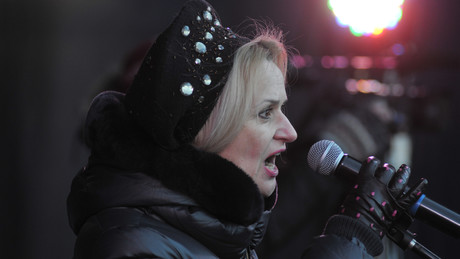 Russian Education Minister Sergei Kravtsov added that Kiev is using the education system to stir up interethnic hatred. He stressed that an analysis of Ukrainian textbooks shows an absolute distortion of the facts and the implantation of Russophobia.
Russian Foreign Minister Sergei Lavrov said the Ukrainian authorities had been pursuing a course of aggressive derussification and forced assimilation for many years. He pointed out that Moscow wants to see an independent, neutral and friendly Ukraine – without bans on the Russian language and Russian culture.
Incidentally, the European Union reacted in a very special way to the persecution of journalists in Ukraine: several of those who were repressed there for their opinions and their work were included in the 10th sanctions package and were thus additionally punished. Kirill Vyshinsky is among those sanctioned.
more on the subject – Why we call the current regime in Ukraine Nazi
By blocking RT, the EU aims to silence a critical, non-pro-Western source of information. And not only with regard to the Ukraine war. Access to our website has been made more difficult, several social media have blocked our accounts. It is now up to all of us whether journalism beyond mainstream narratives can continue to be pursued in Germany and the EU. If you like our articles, feel free to share them wherever you are active. It's possible because the EU hasn't banned our work or reading and sharing our articles. Note: However, with the amendment of the "Audiovisual Media Service Act" on April 13, Austria introduced a change in this regard, which may also affect private individuals. That's why we ask you not to share our posts on social media in Austria until the situation has been clarified.
Disclaimer: If you need to update/edit/remove this news or article then please contact our support team
Learn more
Add Then24 to your Google news feed.