From the English Channel to the Aquitaine coast, expect a little rain. The degradation which arrived in Brittany on Thursday is progressing towards the South-West.
IM with AFP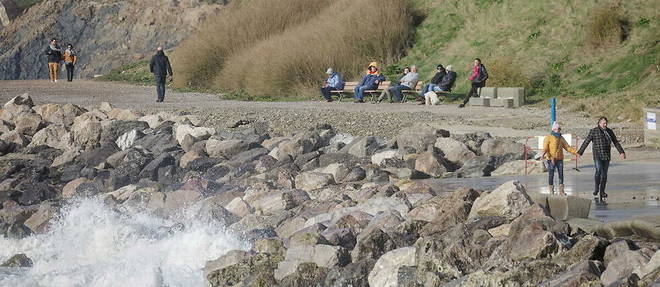 Lhe weather on Friday will be marked by a deterioration from the West, according to Météo-France forecasts. The degradation that arrived in Brittany on Thursday will continue to progress towards the interior of the country. During the morning, the clouds will give light precipitation over the regions from the Channel to the Aquitaine coast.
In the afternoon, the precipitation will sometimes take on a stormy character in these regions. This unstable weather will extend over a large western half of the country in the evening. In Languedoc-Roussillon, sea entries will bring some precipitation to the foothills of the Cévennes. On the rest of the country the weather will be dry with however the presence of a cloudy veil. It is between PACA and Corsica that the clearings will be the most beautiful.
READ ALSOWeather: a Monday in the rain and snow in perspective
Contrasting minimum temperatures
The Autan wind will remain strong in its area, reaching 90 to 100 km/h in gusts, especially in the morning. On the Pyrenean ridges, the wind, still strong in the morning, will weaken over the hours. From the Val de Saône to the north of the Rhône valley, the southerly wind will blow from 70 to 90 km/h in gusts.
For temperatures, the minimums will be contrasted from East to West. On the eastern facade they will range between 2 and 5 degrees, to reach 8 to 11 degrees in the west, or even 14 degrees in the Basque Country. The maximum will be between 14 and 16 degrees near the English Channel, 15 to 20 degrees everywhere else, even up to 21 to 23 degrees at the foot of the Pyrenees.
Disclaimer: If you need to update/edit/remove this news or article then please contact our support team
Learn more
Add Then24 to your Google news feed.