Oil-free or hot air fryers were one of the star gifts last Christmas and their popularity has not stopped growing in recent months. Many wonder if it really is a kitchen accessory worth investing in, and those who have already invested in it, once the initial novelty has worn off, look for ways to create new recipes or get the most out of it.
Two kitchen experts detailed for The Foodie, some tricks to get crunchy and healthy preparations, if possible, without staining much. Among other things, they recommend using paper bases so that food does not stick to the bottom, using tongs instead of spatulas to turn or manipulate food, or using molds.
Bearing this in mind, at EL PAÍS Showcase we have compiled seven accessories and packages that can be of great help to make a qualitative leap and achieve more elaborate and tasty dishes that go beyond the classic French fries.
oil sprayer
Another trick from kitchen experts is to add oil in small amounts, using a spray so that it is better distributed and the food is crispy. This particular model has more than 2,400 reviews on Amazon and stands out for the quality of the materials used in its manufacture. It has a capacity of 300 milliliters and a watertight closure system to prevent spills.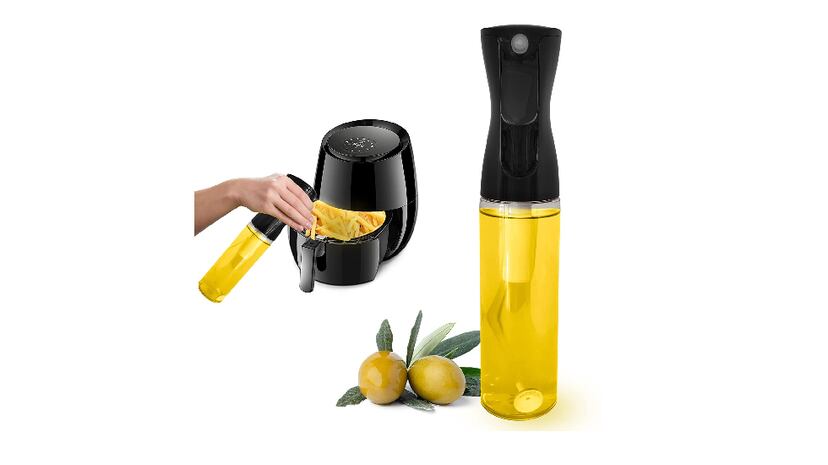 package 80 pieces of paper for the fryer
As we already explained in EL PAÍS Showcase, kitchen paper specifically for hot air fryers not only helps to improve cooking results, but also extends their useful life. This package With 80 pieces compatible with models from Cecotec, Cosori, Princess, Philips or Moulinex, it offers papers with measurements of 16 centimeters on the inside and 20 centimeters on the outside.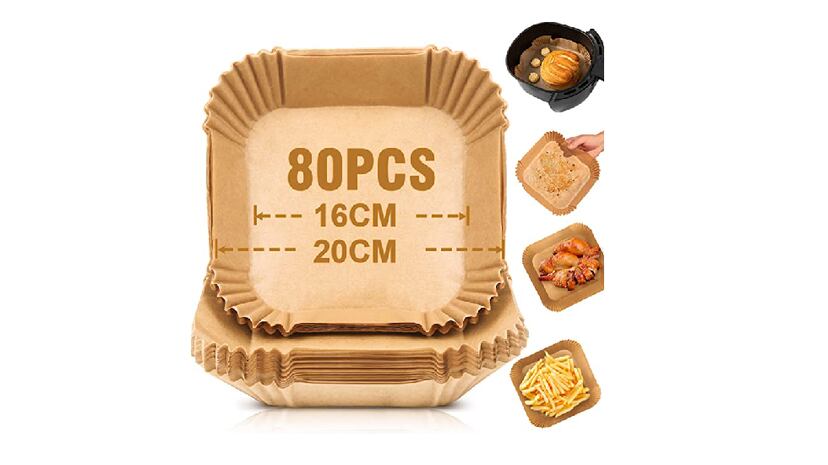 stainless steel kitchen tong
This accessory is very useful when cooking croquettes, chicken wings or dumplings because it allows you to easily turn or move them without burning yourself. It has a cool-touch, satin-steel finished handle. It is made of a mixture of stainless steel and silicone, so it prevents scratches. Another advantage is that it can be cleaned in the dishwasher.
lot of two liners reusable for oil fryers
Like paper bags, with these covers you can prevent food from sticking to the bottom of the fryer, facilitating cleaning after cooking. In this case, in addition, they can be washed and reused as many times as you want. They are made of high quality silicone and, thanks to their perforated design, they favor adequate air flow.
Square silicone basket for fryers without oil
Durable and practical, this container helps cook in airfryers with square compartments safely and cleanly. Its surface is non-stick and can be used many times without fear of deformation or damage. In it you can prepare dishes with sauces or dressings without fear of spilling and it is also accompanied by thermally insulated oven mitts.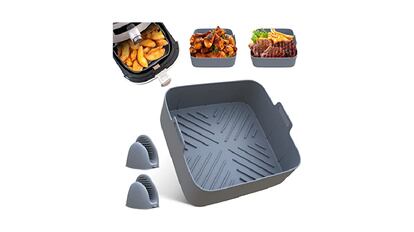 three silicone molds
Its about package bestseller on Amazon in the category "deep fryer accessories" and is suitable for airfryers that have a tank with a capacity of 5-8 liters. They have a diameter of 20 centimeters, are made of food grade silicone, and are very easy to clean after use. Soft, flexible and in three different colours, the trays are suitable for preparing abundant fish, meat or chips in one go.
package of eleven accessories for cooking in fryers without oil
Another solution, instead of purchasing the accessories one by one, is to resort to a set like this with everything you need to achieve good results in the hot air fryer. It adapts to fryers of different models with a capacity of 4 to 6 liters and, among the eleven accessories, it includes kitchen paper packs, a bread rack, a silicone mold for cupcakesanother for pizza or a tong.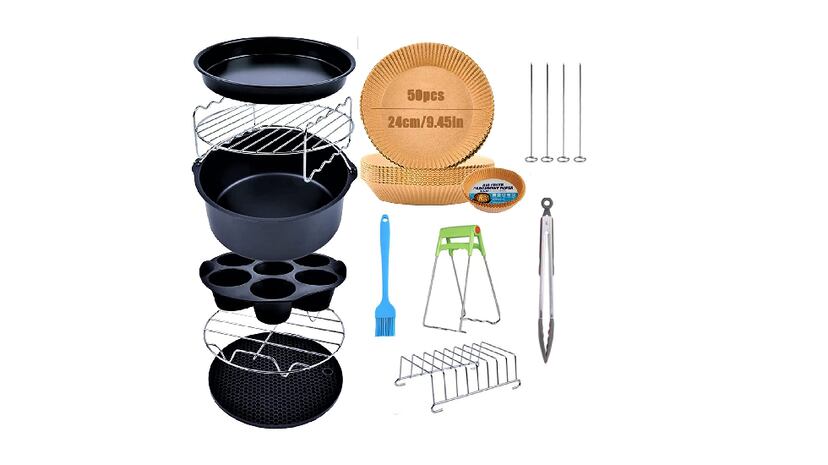 *All purchase prices included in this article are current as of March 17, 2023.
(Remember that if you are a user of Amazon Prime, all purchases have free shipping costs. Amazon offers a free, no-obligation 30-day trial period.)
You can follow EL PAÍS ESCAPARATE at Facebook and instagramor subscribe here to our newsletter.
Disclaimer: If you need to update/edit/remove this news or article then please contact our support team
Learn more
Add Then24 to your Google news feed.