12 mar 2023 7:28 am

No sooner had left-wing politician Sahre Wagenknecht announced that she no longer wanted to run for her party when the left slipped below the five percent mark in a survey. The strongest force remains the Union with 29 percent, the chancellor party SPD reaches 21 percent.
After the announcement by Sahra Wagenknecht, the former leader of the left-wing faction, that she would no longer run for Die Linke, the party slipped below the five percent mark according to a survey. In the current Sunday trend of the opinion research institute Insa for the Springerblatt Picture on Sunday (Bams) The Left comes to only four percent. In the previous week it was still five percent. Before the Corona crisis, the party had regularly reached double-digit values ​​in polls.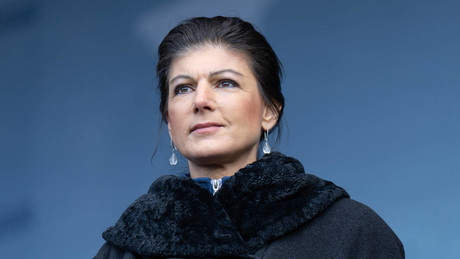 According to INSA, the strongest force would be the CDU/CSU with 29 percent, but they also lose one point. The Chancellor's Party SPD follows at a clear distance with 21 percent, which has gained one percentage point. The values ​​of the Greens (16 percent), the FDP (7 percent) and the AfD (15 percent) remain unchanged compared to the previous week. The other parties together come to 8 percent. Insa interviewed 1,268 people for the Bams between March 6th and 10th.
Wagenknecht had declared last week that he would rule out another candidacy for the left. At the end of the legislative period, she either wants to withdraw from politics and work as a publicist and author, or "something new will arise politically".
When asked about the possibility of founding a new party, which has been around for some time, she simply said: "It's being discussed in many places." According to her observation, it is a problem that many people no longer really feel represented by anyone in today's party spectrum.
more on the subject – AfD request: 200 journalists paid by the federal government and authorities
By blocking RT, the EU aims to silence a critical, non-pro-Western source of information. And not only with regard to the Ukraine war. Access to our website has been made more difficult, several social media have blocked our accounts. It is now up to all of us whether journalism beyond mainstream narratives can continue to be pursued in Germany and the EU. If you like our articles, feel free to share them wherever you are active. It's possible because the EU hasn't banned our work or reading and sharing our articles. Note: However, with the amendment of the "Audiovisual Media Service Act" on April 13, Austria introduced a change in this regard, which may also affect private individuals. That's why we ask you not to share our posts on social media in Austria until the situation has been clarified.
Disclaimer: If you need to update/edit/remove this news or article then please contact our support team
Learn more
Add Then24 to your Google news feed.