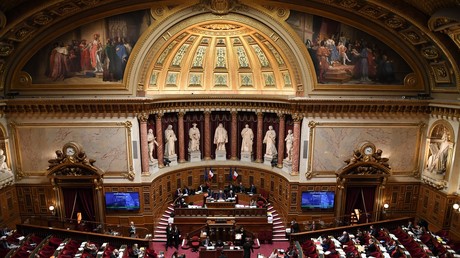 The senators adopted, by 195 votes against 112, the pension reform on the evening of March 11. The mobilization against this text continued in the street that same day.
The Senate, with a right-wing majority, adopted the pension reform late on March 11 by 195 votes to 112, after ten days of debate and before a decisive week for the government project, reports AFP.
After examining all the amendments, the elected members of the upper house of Parliament approved the text, which plans to push back the retirement age from 62 to 64, a day ahead of the deadline. set for midnight March 12.
Return of the text to the Assembly
"An important step has been taken" welcomed Elisabeth Borne to AFP. "There is a majority in Parliament" to vote for it, the Prime Minister also assured, in an allusion to the much tighter vote which is announced – probably on March 16 according to the press agency – in the National Assembly.
The government will count there too on the elected representatives of the right not to have to trigger article 49.3 of the Constitution, which allows the adoption of a text without a vote, except motion of censure.
In opposition, Senator PS Monique Lubin, among others, castigated a "brutal" reform. "It's a black day for all employees in this country," she lamented.
Decried by the RN and the Nupes (LFI, ecologists, PCF, PS) as well as by the unions, this pension reform continues to mobilize hundreds of thousands of demonstrators against it: in the afternoon of March 11, they were more than a million demonstrators according to the CGT and some 360,000 according to the authorities, to beat the pavement on the whole of the French territory against this bill.
Disclaimer: If you need to update/edit/remove this news or article then please contact our support team
Learn more
Add Then24 to your Google news feed.