The Chancellor said he was "shattered" by the attack which affected the community of Jehovah's Witnesses on Thursday, March 9. At least seven people are said to have died.
By BL with AFP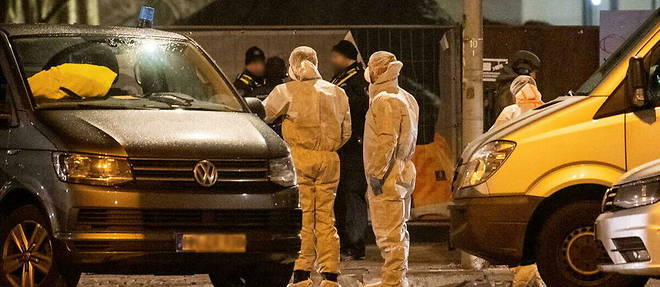 LGerman Chancellor Olaf Scholz addressed his "thoughts" on Friday March 10 to the victims of the shooting at a religious center of Jehovah's Witnesses in Hamburg and to their relatives, deploring in a tweet "a brutal act of violence". Interior Minister Nancy Faeser also reacted on Twitter saying she was "shattered by the terrible act of violence perpetrated in a community of Jehovah's Witnesses in Hamburg".
A little earlier, the community of Jehovah's Witnesses had confirmed an attack against "its members" which occurred "after a religious service", in a district located north of the large port metropolis. In a statement, the organization said it was "deeply saddened".
German police are investigating on Friday a shooting that left several dead and seriously injured at a Jehovah's Witnesses center in Hamburg (north), without the exact toll or the circumstances of the crime being known at this stage. Several media, including the daily Bild who spoke of a "bloodbath", claimed that the shooting which occurred Thursday evening would have left seven dead and eight seriously injured. The Hamburg police had not yet provided any figures on Friday morning. A press conference is scheduled for midday.
Bad news out #Hamburg. Several members of a Jehovah's Church fell victim to a brutal act of violence last night. My thoughts are with them and their families. And with the security forces, who have had a difficult deployment behind them.

— Federal Chancellor Olaf Scholz (@Bundeskanzler) March 10, 2023
You are currently reading: Shooting in Hamburg: Scholz denounces a "brutal act of violence"
Disclaimer: If you need to update/edit/remove this news or article then please contact our support team
Learn more
Add Then24 to your Google news feed.