10 mar 2023 06:15 am

Sanctions were intended to impede Russia's oil trade. In addition, there was an extensive SWIFT exclusion. Subsequently, Arab and Indian traders established oil trading in rubles and dirhams. China trades Russian gas in yuan instead of US dollars. Trading other currencies could become permanent.
For decades, oil has been traded worldwide almost exclusively in dollars. Former US Chief Economist Daniel Ahn shared the news agency Reuters The dollar is still unsurpassed in strength, but the sanctions against Russia could miss their target and undermine the financial systems of the West. Ahn said about the consequences of the Russia sanctions:
"(The West) is weakening the competitiveness of its own financial services by adding yet more administrative work."
US-led international anti-Russian sanctions mean that most transactions with India are done in other currencies. India is the third largest oil importer in the world and Russia's most important market for crude oil by sea.
In December 2022, an oil price cap was imposed on Russia by the G7 countries, the EU and Australia in order to deprive the country of funds for the war in Ukraine. The price cap was set at the same time as an EU embargo on imports of Russian oil by sea. This rounded out a year of bans and sanctions, which included Russia's extensive ban from the global payment system SWIFT. In addition, about half of Russia's gold and foreign exchange reserves were frozen – the total volume of foreign exchange is about $640 billion.
In response, Russia said it wanted to pay for its energy in the currency of "friendly" countries, and last year urged "unfriendly" EU countries to pay for their gas in rubles. As a result, the dollar has become a potentially "toxic asset" for Russian companies, independent analyst and former adviser to the Bank of Russia Alexandra Prokopenko has told Reuters with. The financial analyst said:
"Russia desperately needs to trade with the rest of the world because it's still dependent on its oil and gas revenues, so it's trying every avenue it has."
Indian trading partners then switched oil trades with Russia to other currencies – although this could prove permanent, he said Reuters. According to several sources, the Indians paid with, among other things, the Arabic dirham and the Russian ruble. These Indian transactions have represented hundreds of millions of dollars in trading volume over the past three months. According to the Russian analyst, work is currently underway to establish a direct infrastructure between the Russian and Indian banking systems.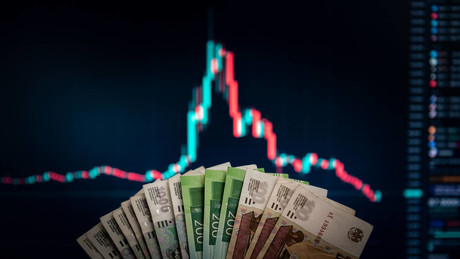 Also, some Dubai-based traders, as well as Russian energy giants Gazprom and Rosneft, wanted certain niche grades of Russian oil that have been selling above the $60 a barrel price cap in recent weeks not to be paid for in dollars, three sources with direct information have said .
Last month, the Abu Dhabi-based Russian bank MTS was added to the sanctions list, along with other Russian financial institutions. have in this regard Reuters Information from an Indian refinery that Indian customers remain determined to continue trading Russian oil despite the sanctions imposed on most Russian banks.
"Russian suppliers will find other banks to receive payments," the source told Reuters.
"The government is not asking us to stop buying Russian oil and we hope that an alternative payment mechanism will be found in case the current system is blocked," the refinery told Reuters. IMF Deputy Managing Director Gita Gopinath spoke out against the Financial Times commented on the consequences of the sanctions. They believe these could undermine the dollar's dominance by encouraging smaller trading blocs to use other currencies.
The tensions between China and the West also had an impact on world trade, which had previously been dominated by the dollar. Russia already holds part of its currency reserves in renminbi, and China has reduced its dollar holdings. In September, Russian President Vladimir Putin announced Moscow's agreement to sell gas supplies to China for yuan and rubles instead of dollars.
more on the subject – Apparently paradoxical: Russian state budget strengthened – due to relatively weak ruble
By blocking RT, the EU aims to silence a critical, non-pro-Western source of information. And not only with regard to the Ukraine war. Access to our website has been made more difficult, several social media have blocked our accounts. It is now up to all of us whether journalism beyond mainstream narratives can continue to be pursued in Germany and the EU. If you like our articles, feel free to share them wherever you are active. It's possible because the EU hasn't banned our work or reading and sharing our articles. Note: However, with the amendment of the "Audiovisual Media Service Act" on April 13, Austria introduced a change in this regard, which may also affect private individuals. That's why we ask you not to share our posts on social media in Austria until the situation has been clarified.
Disclaimer: If you need to update/edit/remove this news or article then please contact our support team
Learn more
Add Then24 to your Google news feed.