9 Mar 2023 9:51 p.m

From March 2nd to 8th, women from 17 nations met in Dehradun, India. As "diverse women for diversity" they call on the US government and leading politicians not to force Mexico to approve GM corn. The diversity of Mexican corn varieties is important for food security worldwide. Biodiversity must be protected.
Contribution and translation of the appeal by Felicitas Rabe
At their international meeting in India, the women of the international women's network "Diverse Women for Diversity" (DWD) called on the US government and world leaders not to force the Mexican government to allow genetically modified maize and the herbicide glyphosate. GMO corn and the use of glyphosate were recently banned in Mexico. In the appeal, the women pledge their support for the Mexican government's decision and, among other things, call on the EU Commission to insist that the United States comply with the Convention on Biological Diversity:
"We, the women of the world, met in Dehradun, in India, as 'Diverse of Women for Diversity' (Diverse Women for Diversity) and are represented here with 17 nationalities and multiple cultures. As 'Diverse of Women for Diversity', we welcome and support the Mexican government's decision to phase out the use of genetically modified organisms (GMOs) and glyphosate via Presidential Decree.
We are outraged and dismayed by the United States government's attempts to force the Mexican government to introduce transgenic GMO corn. This would violate Mexico's sovereignty and its sovereign rights enshrined in international treaties.
We, the diverse women of the world, are committed to protecting biodiversity. We oppose the introduction of GMOs that destroy our biodiversity and our food sovereignty.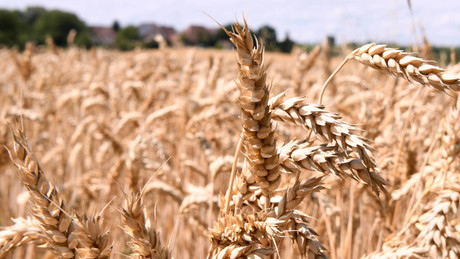 We support the Mexican government and condemn the attempts by the United States and the biotechnology industry to intimidate them into imposing GMOs on Mexico and the world. In doing so, they violate the Convention on Biological Diversity and the Cartagena Protocol on Biosafety, which enshrine sovereignty and the precautionary principle. We also call on the European Commission to stand by the decisions it has made on the basis of the precautionary principle.
We call on the US government:
– Stop the strategy of forcing the Mexican government to approve GMO corn! Mexico hosts the world's genetic reservoir for corn that needs to be preserved.
– Recognize and accept the political decisions made democratically by a sovereign country!
– Recognize that Mexican politics is based on solid international science! These demonstrate the harmful effects of GMOs and glyphosate on human and environmental health.
– Recognize the fact that Mexican corn biodiversity is essential to food sovereignty not only in Mexico but around the world. In a country that is considered a center of biodiversity, no GMOs may be imported.
We women emerged as a movement to defend biocultural diversity and resist GMOs everywhere. Because GMOs, pesticides and the industrial food system are the main reason for the disappearance of biodiversity. We will continue our fight in defense of life, diversity and freedom. March 8, 2023, Dehradun, India"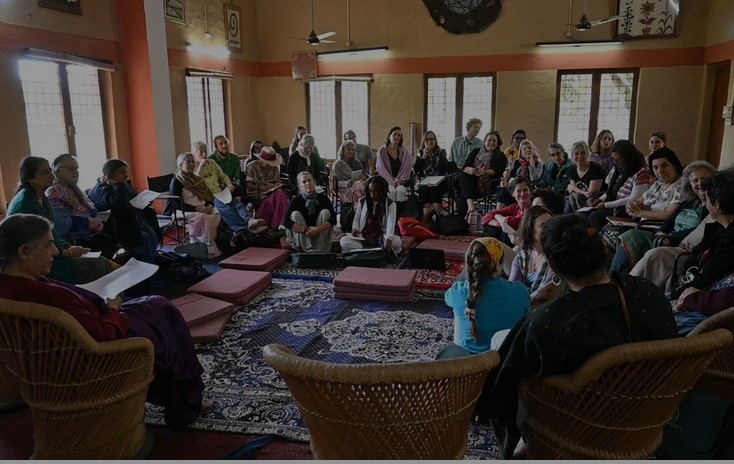 The international women's organization "Diverse Women for Diversity" (Diverse Women for Diversity) was founded in New Delhi, India on October 1, 2001, 3 weeks after the attacks on New York's World Trade Center. Concerned about peace among peoples and protection of cultural and biological diversity, women from different cultures wanted to get involved together. In their founding call, the women formulated their common goals. Here are a few excerpts from it:
"We, the diverse Women for Diversity (DWD), are committed to a peaceful world and celebrate our differences. Our strengths arise from our differences."
"We come from all continents, from different cultures and races. We are united by our vision for peace and justice in today's world. We want to leave a peaceful and just world to our children and to future generations."
"The sanctity and dignity of life and the right to a peaceful existence and social justice have been destroyed by imperialist globalization and all possible forms of fundamentalism."
"We, the diverse Women for Diversity, are committed to overcoming capitalist patriarchal terrorism. We are committed to a world free of war, hunger and social and economic injustice."
more on the subject – How politics and agribusiness mask "hunger for profit" in times of war
By blocking RT, the EU aims to silence a critical, non-pro-Western source of information. And not only with regard to the Ukraine war. Access to our website has been made more difficult, several social media have blocked our accounts. It is now up to all of us whether journalism beyond mainstream narratives can continue to be pursued in Germany and the EU. If you like our articles, feel free to share them wherever you are active. It's possible because the EU hasn't banned our work or reading and sharing our articles. Note: However, with the amendment of the "Audiovisual Media Service Act" on April 13, Austria introduced a change in this regard, which may also affect private individuals. That's why we ask you not to share our posts on social media in Austria until the situation has been clarified.
Disclaimer: If you need to update/edit/remove this news or article then please contact our support team
Learn more
Add Then24 to your Google news feed.