8 mar 2023 10:27 p.m

The shockwaves unleashed by the sanctions against Russia are only just beginning to be felt. They affect large parts of international relations. Swiss banks are gradually feeling the consequences of their government's willingness to comply with EU sanctions.
Switzerland's neutrality is at the heart of its long-standing business model of offering investors from all over the world safe accommodation for their money. With the sanctions against Russia, Switzerland called this principle into question for the first time. Now the consequences are visible.
after one report the Financial Times wealthy Chinese are said to be reluctant to put their money in a Swiss account. "I have statistical evidence that literally hundreds of customers who have wanted to open accounts are now not doing so," an Asia banker said FT.
Representatives of six of the ten largest Swiss banks were interviewed, and all said the same thing. "The question of sanctions was an issue for customers," explained another banker. "They asked if their money was safe with us."
Asia is an important market for Swiss banks and a loss of this clientele would be difficult to absorb. The banks, reports the FT, would play out strategies for dealing with a deterioration in relations with China. "They're all trying to prepare for what's coming next," said Andreas Venditti, analyst at Vontobel.
In the last few days it has become clear that the US is aiming for a round of sanctions against China. One of the signals for this was the decision by the German federal government to exclude Huawei components from the German mobile network. The debate has now expanded to include semiconductors and even solar cells.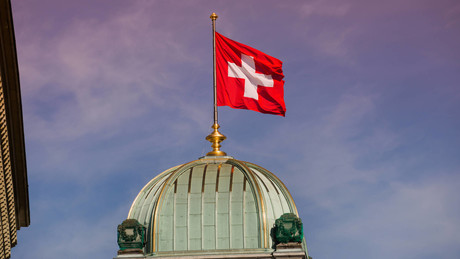 The Swiss banks fear in particular the freezing of accounts. Even if only 7.5 billion Swiss francs are frozen out of a total of 46.1 billion Swiss francs that Russian investors have in Swiss accounts, this move caused far-reaching shocks and Chinese clients are unlikely to be the only ones considering to forego the services of Swiss banks. Ten percent of the Swiss gross domestic product results from the banking business.
While the Swiss government maintains that it remains neutral, Swiss Foreign Minister Ignazio Cassis has called for a "cooperative" approach to like-minded partners, which translates into a closer rapprochement with US policy.
Such an idea does not find many friends among the population. For centuries, neutrality was the small state's guarantee of survival and became the core of self-esteem. At the same time, not only the banking business depends on this neutrality, but also the popularity of Switzerland as the seat of international organizations, from the International Committee of the Red Cross to the Bank for International Settlements. The part of the gross domestic product that is actually dependent on neutrality is therefore likely to be well over ten percent.
The biggest fear of the current Swiss government is therefore a referendum that could oblige them to observe neutrality more strictly. So far, none is planned, but such reports as those about the Chinese customers will exacerbate the debate.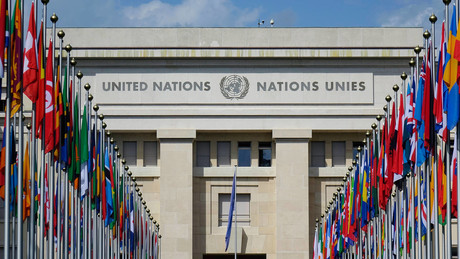 Considerations on the part of the United States are not to be expected once the sanctions escalation spiral is set in motion there. In the EU, there is now talk of sanctioning Russian diamonds in relation to Russia. Belgian objections, on the other hand, are losing their effectiveness, even if the real consequence of this sanction is likely to be that the center of the global diamond trade is shifting from Antwerp to Asia.
With its compliance with the sanctions of a European Union, of which it is not even a member, Switzerland has not only scared off Chinese customers, but probably Indian and Latin American customers as well. The outflow of deposits, from which Credit Suisse suffered so severely at the end of last year, may even be a result of this political decision. Difficult times are ahead of Swiss politicians and Swiss banks alike.
more on the subject – No longer neutral, but still moderate – Russia considers Switzerland to be "relatively reasonable"
By blocking RT, the EU aims to silence a critical, non-pro-Western source of information. And not only with regard to the Ukraine war. Access to our website has been made more difficult, several social media have blocked our accounts. It is now up to all of us whether journalism beyond mainstream narratives can continue to be pursued in Germany and the EU. If you like our articles, feel free to share them wherever you are active. It's possible because the EU hasn't banned our work or reading and sharing our articles. Note: However, with the amendment of the "Audiovisual Media Service Act" on April 13, Austria introduced a change in this regard, which may also affect private individuals. That's why we ask you not to share our posts on social media in Austria until the situation has been clarified.
Disclaimer: If you need to update/edit/remove this news or article then please contact our support team
Learn more
Add Then24 to your Google news feed.