7 mar 2023 1:56 p.m

In trade and tourism as well as other areas, India and Sri Lanka are striving for more economic cooperation. To this end, the two countries want to use the Indian rupee instead of the US dollar when netting transactions.
India and Sri Lanka are considering the possibility of substituting the rupee for the US dollar in settlements between the two countries. The South Asian states are thus aiming for greater cooperation in trade and investment. The initiative could bring benefits such as shorter deadlines, lower exchange costs and faster trade credits for financial institutions. In addition, the measure could have a positive impact on the tourism economy and the guest tissue of the two countries.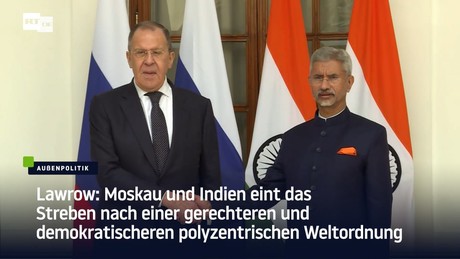 Last week, the Indian Embassy in the Sri Lankan capital, Colombo, organized a roundtable discussion on the initiative. According to a statement by the Indian news agency PTI As quoted above, officials from both countries' state banks have confirmed that they have started clearing in rupees. The corresponding framework conditions were created by the central banks of India and Sri Lanka as early as 2022.
Last year Sri Lanka was hit by the worst economic crisis since gaining independence from Britain in 1948. The corona pandemic with its restrictions in the tourist industry initially led to a shortage of foreign exchange. Shortages of fuel, food, and other essentials followed. The country's government had no funds to pay for imports. According to the Colombo Ministry of External Resources, Sri Lanka defaulted on its $34.8 billion external debt in April.
More on the subject – Turning away from the dollar: India and UAE are aiming for trade agreements based on their own currencies
By blocking RT, the EU aims to silence a critical, non-pro-Western source of information. And not only with regard to the Ukraine war. Access to our website has been made more difficult, several social media have blocked our accounts. It is now up to all of us whether journalism beyond mainstream narratives can continue to be pursued in Germany and the EU. If you like our articles, feel free to share them wherever you are active. It's possible because the EU hasn't banned our work or reading and sharing our articles. Note: However, with the amendment of the "Audiovisual Media Service Act" on April 13, Austria introduced a change in this regard, which may also affect private individuals. That's why we ask you not to share our posts on social media in Austria until the situation has been clarified.
Disclaimer: If you need to update/edit/remove this news or article then please contact our support team
Learn more
Add Then24 to your Google news feed.