Series Front Mission of Square-Enix Although it may be appreciated in Japan, it will have taken time to land in Europe. The first shutters had thus never arrived to us, until Forever Entertainment sets out to bring the original trilogy to Nintendo Switch. He started the operation with Front Mission 1st: Remake last year and is about to continue with Front Mission 2: Remake.
The title released in 1997 on PlayStation will be first translated into English, French, Spanish, Portuguese, Italian, German, Polish and Chinese, and will benefit from modernized graphics and visual effects, a free camera option to zoom in on the terrain, new paint and camouflage options, and a re-orchestrated soundtrack. A trailer has just been unveiled to appreciate the modernization of the RPG tactics, including the release date is set for June 12, 2023 on Switch.
An essential tactical RPG is back! The second game in the main storyline of Front Mission is finally available outside of Japan for the first time.

FRONT MISSION 2 blends deep strategy with a complex story.

12 years have passed since Huffman's second conflict. The poverty-stricken People's Republic of Alordesh suffered severe economic decline after the end of the war. In June 2102, the soldiers of the army of Alordesh, led by Ven Mackarge, rose en masse to declare their independence from the OCU (The Cooperative Union of Oceania).

Ash, an OCU soldier, manages to survive the ensuing battle, but Alordesh is completely overrun by the Revolutionary Army. Ash and his fellow survivors then infiltrate the labyrinthine dungeons of Alordesh in an attempt to escape. However, they soon discover the existence of a vast conspiracy behind this coup.

In FRONT MISSION 2, we adopt the point of view of three different characters: Ash, Lisa and Thomas. This offers a vision that goes beyond the simple dichotomy between good and evil.

FRONT MISSION 2: Remake retains the elaborate storyline, strategic turn-based combat, and Wanzer customization options that made the first installment famous. Enjoy this title like never before with updated graphics and new features and improvements:

Support for many new languages;
New "free camera" option to zoom in during the game and see the Wanzers in detail;
New tint and camouflage options;
Modern in-game effects;
Re-orchestrated soundtrack.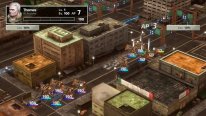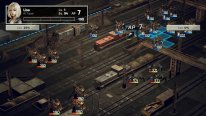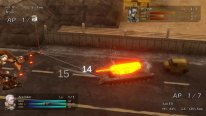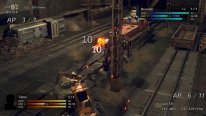 Pending information on a physical release, the limited edition of Front Mission 1st: Remake is available from €34.99 on Amazon.co.uk.

Editor
auxance
Favorite editor of your favorite editor since 2009, passionate about music that makes boom boom, follower of comic series of all kinds. I've played a little too much Pokémon in my life.

Follow me

:
Disclaimer: If you need to update/edit/remove this news or article then please contact our support team
Learn more
Add Then24 to your Google news feed.