The most revealing line in The Last of Us about what kind of person Joel is was uttered by the character in the fourth episode: "I've been on both sides". It is a quote taken from the video game that the actor who profiled who today is known as Joel said in his day: Troy Baker. Now, as he detailed in an interview with EL ESPAÑOL, he goes to the other side to give James, an eighth-episode antagonist pitted against Pedro Pascal's new Joel, "is surreal," he says.
baker leads more than ten years in the skin of Joel, in two plays and a play in the form of a musical. Despite the impact of electronic entertainment today, a large part of the general public still does not know that there are authentic artists of all kinds behind it. And that without counting the people who are dedicated to the technical part.
The actors in these games don't just voice the characters. They work with costumes that capture all their movements and their facial gestures are brought to the screen thanks to the talent and effort of the animators. Their performance is more theater-like and they have to imagine elements onstage that aren't really there, as they're in a white room with props that don't add much.
Although the ways of recording are different in relation to the series, they have the same essence. And the same can be said if one compares his performance with that of Pascal, with whom he shares "a unique relationship." He equates that link with the first interpreter of Jean Valjean in 'Les miserables', Colm Wilkinson, who after more than a decade in that role, gave up the baton.
When that happened for him, he just wanted someone to "show him something new about Joel" to learn what his had been missing. That's why celebrates that Pascal has not imitated him entirely: "Pedro loves Joel enough to be different. And that's what I respect the most about him."
grateful to the series
According to what he and "Ashley Johnson, who played Ellie in the game," have known for ten years that they were "about to embark on a great story." What they did not anticipate was the "success that it was going to have": "We did not know that we were going to make a sequel and the truth is that we never predicted that it would be one of the most successful television series of all time".
In his opinion, the series has been "very lucky" with the cast. Both by Pedro Pascal and by Bella Ramsey, who gives life to Ellie. And that's "the best she could ask for." "These characters are in the most loving, caring hands you can imagine," she explains.
"In each episode you see how much Pedro and Bella care about them and the excellence with which everything is executed, which is a credit to Neil and Craig (Druckmann and Mazin, co-creators of the series), as well as everyone who works in the team", he asserts proudly.
For him, participating in this chapter is "icing on the cake". Like "a cherry on top of ice cream on whipped cream, holding up in chocolate": "I'm thankful they thought there was a place for me. I'm glad they gave me a role that was really fun to explore and I'm excited for all to see."
About Pedro Pascal
As an example of the differences between his character and Pascal's, he explains that Joel does not say one of his most iconic phrases in the series: "You are on very slippery ground." Those words he utters while talking to Ellie when she reveals that she knows that she had a daughter who died.
"Pedro said that it didn't feel right for him to say that, that he saw it forced. And he had the confidence to give his opinion and Neil and Craig gave him the confidence to change it. The meaning of the conversation did not change," says the actor.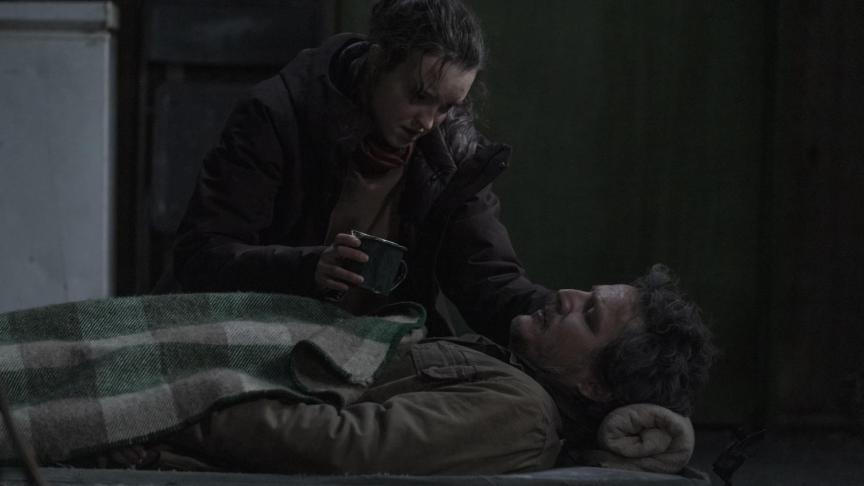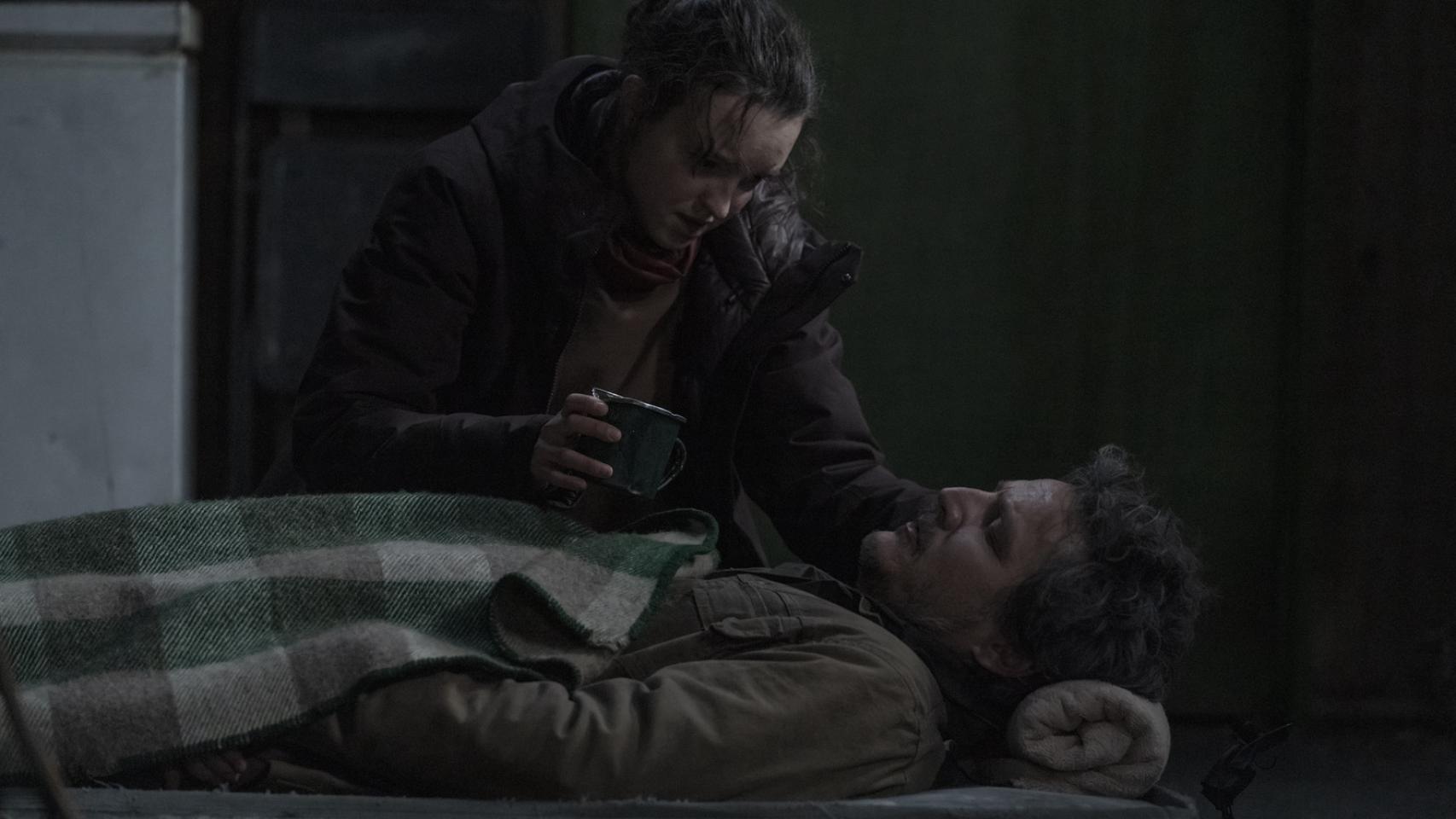 "That's what I love. He's brought a physicality to this role. It has brought a vulnerability that fits really well with this version of Joel," he raves about Pascal's work.
The two interpreters have had "several conversations" about The Last of Uswhich you have enjoyed. Of them Baker rescues the first. When they met, she told the Chilean actor that she had "many questions" for him. As a joke, Pascal replied that he had "none" back: "And that's when I knew we were going to be very good friends, because we understand each other."
About Bella Ramsey
"I don't know how to describe Bella (Ramsey)." For an actor with exceptional smooth talk who gives talks and panels all over the world, his lack of words when talking about the actress is quite illustrative. "I wish somehow everyone could be in the same room as Bela for 30 seconds. You instantly feel a connection," she says of Ellie's actress on the show.
He believes that in the series, the interpreter is showing how much she "is capable of", just like the series itself. It's something that she, in her opinion, sees especially in the eighth chapter.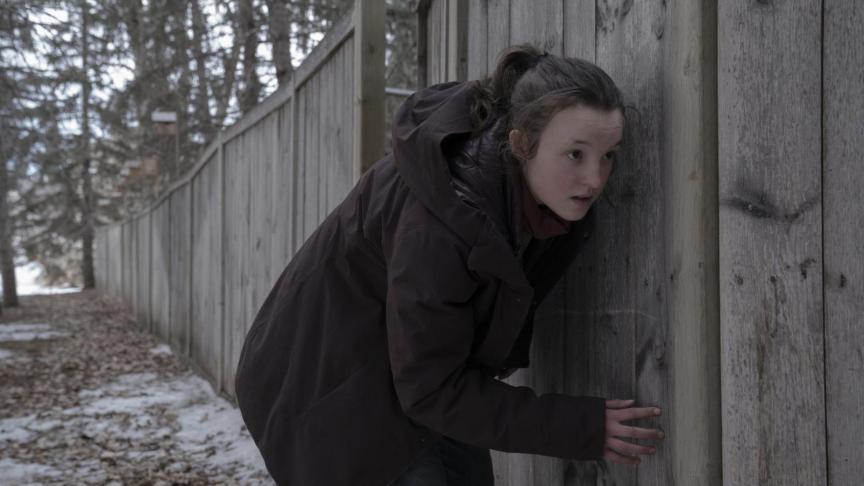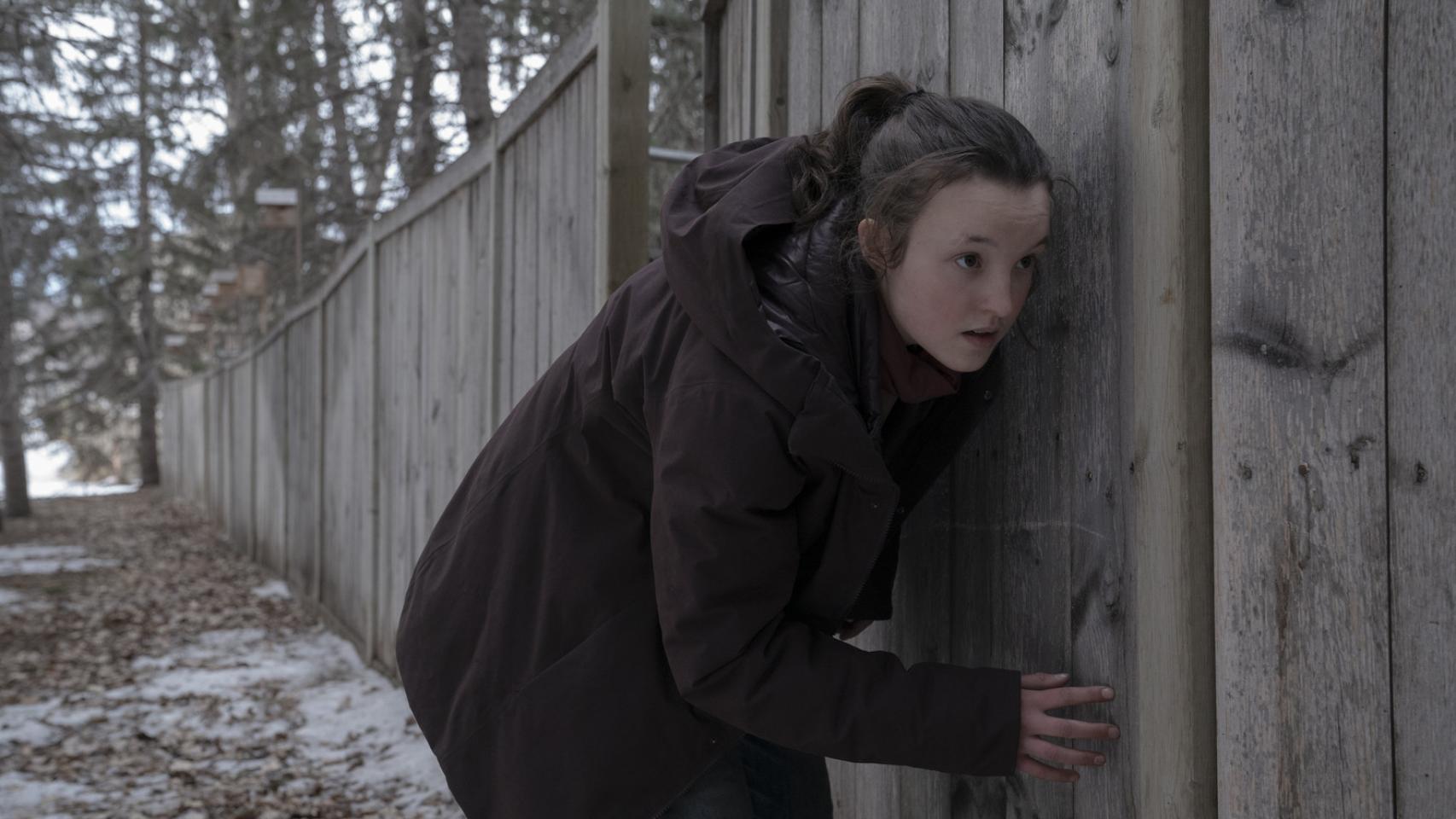 The actor confesses that he has "three favorite moments" among those they have shared. One happened when he first ran into her by chance as the actress was coming out of her dressing room: "I didn't expect to see Bella. And what surprised me even more was that I wasn't seeing Bella. I was seeing Ellie. She had a T-shirt on." maroon and tattered jeans and a little cut… It was the first time I'd seen Ellie offscreen and I stopped in my tracks."
The second memory that he mentions is the one referring to a scene that has not been included in the episode. James enters the scene and interrupts David's conversation with Ellie. Baker's character watches the young woman, who does the same. "The look he gave me…", try to describe him. "Every time we filmed that scene it was a battle between two characters seeking superiority. And I assure you, she won every time. I left the room and she didn't move an inch," says the actor.
(The creator of 'The Last of Us': "If the zombie genre is treated properly it can address social problems")
His other favorite moment took place in a "little tent" while they were preparing a recording. "We sang Chicago at the top of our lungs. That gives you a complete picture of what she's like. We both had blood everywhere and we were singing 'Hard to Say I'm Sorry' while we were freezing," recalls Baker.
And it goes further: "Bella is someone very loved. It is incredible because it seems as if Ellie's soul has split and entered into two people. One of them is Ashley Johnson, and the other is Bella Ramsey."
james depth
Now, it's his turn to be on the opposite side and face those actors. His character, who was once played by Reuben Langdon, gains in significance and depth. He is shown to be more worried and gloomy and less angry than the original, which is "very much on purpose".
His new actor argues that in the game the role of James serves to show that David "controls" people, that he "listens and fears" him. Now those relationships are further explored to show a "charismatic leader who cares about those in his charge and does the best he can." It is, in that sense, "very much like Joel".
"David is someone looking for an equal," recalls Baker, who comments that "James really wants to be that equal, but he just can't." And, "when he sees Ellie he instantly recognizes David's attraction to her on every level."
For Baker, "James's approach" is based on wanting to "get the girl out of there": "He he's trying to be the one who can save his people. But once he sees Ellie come into the mix, she's the threat because she intimidates her position as David's equal."
parenting tips
Considering that The Last of Us primarily about the relationship between Joel and Ellie, who become father and daughter, Baker's perspective on fatherhood brings to a conversation he has spent much time reflecting on: "There's something that happened to me when I I became a father. Not only did I get a new place in my heart that I never knew existed, but he was immediately filled with fear".
The actor was not a father when he recorded the first game, but he was when he worked on its sequel. By then he no longer cared about "success" or what people thought "of him." The "only" thing that mattered to him was what his son "thought" and "what could happen to him."
(Critical: 'The Last of Us', an adaptation to the height that shows the contrasts and the two faces of the human being)
"When we made the first game, for me it was a role and a hypothesis. For Neil it was a thought experiment," says Baker: "He had just had his daughter and was wondering what he would look like in the face of an unthinkable tragedy. And through that he was my guide".
Baker claims that his look at Joel changed between games due to the birth of his son. And she thinks there are people who don't understand some of Joel's decisions because they aren't parents.
"Joel has taught me a lot about being a father", says. He alleges that it is not about "eradicating fear" but about "accepting and understanding it": "And that is part of being a father, being afraid. That is the story we are telling. This is a story about the love between a father and a daughter and how terrifying that love is.
There is a learning that stands out above all and that he would share with Joel himself: "Tell the truth". "I have to model for my son the kind of man I hope he can be. And sometimes that means showing him how I fail. I tell him all the time. I don't remember my father ever telling me he was sorry. And that's something I want to change for my son. I'm like, 'Oh, dude, I'm sorry. I did it wrong. Can you forgive me for that?' And so I teach him to forgive ".
Last question
Just before the end of the round table, exceptionally, there was room for one last question from EL ESPAÑOL. This newspaper did not want to miss the opportunity and chose a phrase from Joel to formulate the question of him.
– You say that you have learned aspects of Pedro Pascal's Joel. But if you applied them to your Joel they might not work well. If somehow God gave you a second chance, would you do it all over again or would you change something about your performance?
"I'd do it all over again," Baker replied, smiling. When he says it, his chest fills with satisfaction: "The beauty of that sentence speaks of the skill of Neil Druckman. If as an actor they give you a line like that, you are doing it well. And he has given me two: 'I swear' and 'I would do it all over again. They are phrases that for "two different people mean two different things".
In his view, "as an actor, you are constantly reviewing all your performance and all the decisions you made, and you always feel that there is one better than another." The recording of the video game left him some lesson in this regard: "I learned very, very soon with Neil that this is not my role. My role is to listen. My role is to feel and not observe. It is the actor's role to be seen. It is not the role of the actor to see".
(This is how the series 'The Last of Us' was born 'out of the blue': "We crossed the street and presented it to HBO")
Therefore, trust the people in charge to make those decisions. "If I ever get a chance to be on the other side of the camera, then I'm allowed to have a different authority," she defends.
Based on all this, Baker explains why he would not change what he did despite enjoying Pascal's variations: "I'm proud of the role. I'm proud of the work I did as Joel. And I think, more than anything, I'm proud to be a part of something that has inspired other people to make art. I'm proud that I had any influence or inspiration on Pedro, because whatever he's doing right now is working. It's a ten out of ten."
Follow the topics that interest you
Disclaimer: If you need to update/edit/remove this news or article then please contact our support team
Learn more