6 mar 2023 8:28 p.m

After the cabinet meeting at Schloss Meseberg, Chancellor Olaf Scholz explained that more speed was needed for the "green" transformation of the economy. He also claimed that Germany would "put the problem of unemployment behind" in the next few years.
At the end of the two-day cabinet retreat at Schloss Meseberg, Chancellor Olaf Scholz (SPD) pointed out the allegedly "cooperative" atmosphere between the partners in the traffic light coalition. This was "informative, instructive and very constructive". The traffic light coalition also "achieved a lot" last year.
The Federal Republic was "made more independent of Russian energy supplies" and "immense sums" were raised to prevent an economic crisis. This created a "swing". Scholz also tried to show himself confident that this "swing" would lead to a transformation of the German economy towards "climate friendliness" and digitization. According to this view, the Chancellor assumes that unemployment will no longer be an issue in a few years' time:
"In the next few years, Germany will leave the problem of unemployment behind."
Scholz also emphasized:
"There is a lot to do for which we need a lot of women and men who work here in Germany, but also come from other countries so that all the work that is now happening in Germany can be done."
In addition, Scholz called for more speed to make the industry climate-neutral by 2045. To do this, Germany must restructure its economy "at great speed". By 2030, up to five wind turbines and solar systems with a volume of more than 40 soccer fields would have to be erected every day.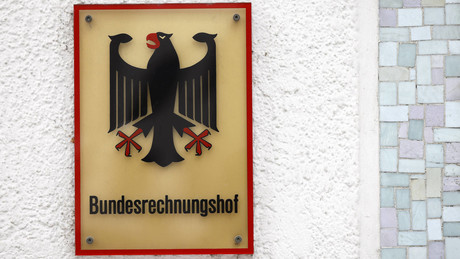 Federal Economics Minister Robert Habeck (Bündnis 90/Die Grünen) also sees "great opportunities" in the "green" restructuring of the economy. Artificial intelligence, the digitization of the economy, new business models and the transformation would bring Germany and the EU "prosperity and growth for the next few years and decades," claimed Habeck. This is a "gigantic industrial and employment program". Meanwhile, criticism came from the left: parliamentary group leader Dietmar Bartsch, who accused the coalition of lacking solutions on important issues, said the dpa on Monday:
"Meseberg was above all a self-help group, less cabinet retreat. Maximum problems in the country, plenty of dissent and a lot of self-portrayal in the coalition."
Bartsch named inflation, impoverishment, the Ukraine and refugees as problems. Solutions, on the other hand, are non-existent:
"The traffic light is not a progressive coalition, aspiration and reality have probably never been so far apart in a coalition."
To what extent the forecasts of the government officials for the economic Position will come true, however, remains to be seen. At the end of February, for example, the world's largest chemical company BASF announced that the company wanted to cut 2,600 jobs – two thirds of them in Germany.
More on the subject – BASF is cutting 2,600 jobs – two-thirds of them in Germany
By blocking RT, the EU aims to silence a critical, non-pro-Western source of information. And not only with regard to the Ukraine war. Access to our website has been made more difficult, several social media have blocked our accounts. It is now up to all of us whether journalism beyond mainstream narratives can continue to be pursued in Germany and the EU. If you like our articles, feel free to share them wherever you are active. This is possible because the EU has not banned our work or reading and sharing our articles. Note: However, with the amendment of the "Audiovisual Media Service Act" on April 13, Austria introduced a change in this regard, which may also affect private individuals. That's why we ask you not to share our posts on social media in Austria until the situation has been clarified.
Disclaimer: If you need to update/edit/remove this news or article then please contact our support team
Learn more
Add Then24 to your Google news feed.