6 mar 2023 6:25 p.m

Three days before the anniversary of the start of the Russian special operation in Ukraine, the Chinese Foreign Ministry has issued a quasi-official general settlement with the dangerous hegemon in Washington published. Since the Western media quickly ensured that the document was disposed of in the memory hole, RT DE publishes the extensive paper in three consecutive parts in a translation by Rainer Rupp.
In part One the chapters appeared:
Political Hegemony – Make yourself important, and

Military hegemony – wanton use of force
In part two the chapter appeared:
Economic hegemony – plunder and exploitation
Now continue with:
Cultural Hegemony – Spreading False Narratives
The global expansion of American culture is an important part of its external strategy. The United States has often used cultural tools to strengthen and maintain its hegemony in the world.
◆ The United States embeds its American values ​​in its products, especially entertainment films. American values ​​and lifestyle are closely associated with US product such as film and television shows, publications, media content and programs of the state-funded (so-called) non-profit cultural institutions. The USA thus forms a cultural and public space of opinion in which American culture dominates and cultural hegemony is maintained. In his article "The Americanization of the World," John Yemma, an American scholar, revealed the true weapons of America's cultural expansion: Hollywood, the image design factories on Madison Avenue, and the assembly lines of the Mattel (toy) Company and coca- Cola.
◆ United States uses various vehicles to maintain its cultural hegemony. American films are used the most; They now have more than 70 percent of the world market share. The United States cleverly uses its cultural diversity to appeal to different ethnic groups. Every time new Hollywood movies are unleashed on the world, they trumpet the American values ​​embedded within them in all directions.
◆ The American cultural hegemony shows itself not only in the form of "direct intervention", but also in "media infiltration", so to speak as a "trumpet for the world". Thus, US-dominated Western media play a particularly important role in shaping global public opinion in favor of US interference in the internal affairs of other countries.
◆The US government strictly censors all social media companies and demands their obedience. Elon Musk, the new owner and CEO of Twitter, revealed on December 27, 2022 that all social media platforms are working with the US government to censor content, according to a Fox Business Network report. Public opinion in the United States is subject to government intervention to limit any critical remarks, or – such as This has often happened with Google, for example – to make it disappear completely (and "cancel" the user).
◆Even the US Department of Defense manipulates social media. Revealed in December 2022 The Intercept, an independent US investigative website, that in July 2017 US Central Command official Nathaniel Kahler ordered Twitter's public policy team to increase the presence of 52 Arabic-language accounts on a list it sent, from which six should have priority. One of the six devoted himself to justifying US drone strikes in Yemen, claiming that the strikes were precise and only killed terrorists and no civilians. Under Kahler's direction, Twitter "whitelisted" these Arabic-language accounts to amplify certain messages and give more prominence.
◆ The United States has a double standard when it comes to press freedom. They suppress and brutally silence media from other countries by various means. For example, the United States and Europe include B. Russian mainstream media like RussiaToday and sputnik from their countries. Platforms like Twitter, Facebook and YouTube are closing the official "accounts" of users in Russia. Netflix, Apple and Google have removed Russian channels and applications from their services and app stores. An unprecedentedly draconian censorship is in place against all Russia-related content (so that the US narrative remains unrivaled by keeping its own populace closed off from alternative information and opinions and dumbed down.)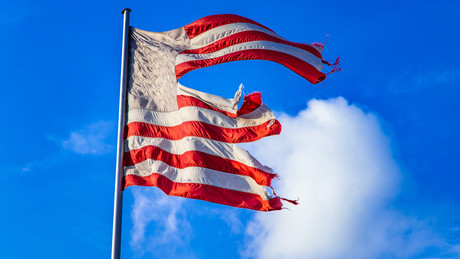 ◆ The United States has long abused its cultural hegemony to incite "peaceful revolution" in socialist countries. She establishes news, media and cultural groups targeting socialist countries. They pour prodigious amounts of public money through radio and television networks to support their ideological infiltration, and these mouthpieces then bombard socialist countries day and night with hate propaganda in dozens of languages.
The United States is also knowingly using misinformation as a spear to attack other countries. They have created a veritable industry in which groups or individuals invent or falsify stories, and then, supported by nearly unlimited financial resources, disseminate them around the world to mislead public opinion. (Bellingapproxt is a good example of this.)
conclusion
While a just cause wins its broad support, an unjust cause condemns its pursuer to be an outcast. The hegemonic, domineering, and bullying practices of using strength to intimidate the weak, taking things from others by force or subterfuge, and playing zero-sum games cause severe harm. The historic trends of peace, development and mutually beneficial cooperation are unstoppable. It is true that the United States has used its power to override the truth and trample on justice to serve self-interest. But these one-sided, selfish and regressive hegemonic practices have drawn growing, fierce criticism and opposition from the international community.
Countries must respect each other and treat each other as equals. Large countries should act according to their status and, on that basis, take the lead in pursuing a new model of interstate relations that involves dialogue and partnership, not confrontation or alliances against others. China rejects any form of hegemonism and power politics and refuses to interfere in the internal affairs of other countries. The United States needs to conduct a serious soul-searching. They must critically question what they have done and abandon their arrogance and prejudice, and most importantly, abandon their hegemonic, domineering and bullying practices.
Here's an update from the author:
In fact, China's diplomacy has been in full swing for over a year to build the goal, mentioned in the "Conclusions" above, of a "new model of interstate relations" that is about "dialogue and partnership, not confrontation or alliances against others," i.e a win-win model, rather than the western zero-sum game where the winner takes all. In concrete terms, this large-scale diplomatic offensive in the entire "Global South" was about the drafting of a broad-based concept paper for a "Global Security Initiative" (GSI).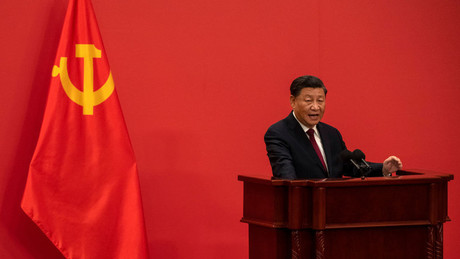 President Xi Jinping presented the project for the first time in April 2022. The point is that China and other large countries such as For example, Russia and Iran are working out new rules of the game for global security as part of intensive consultations with interested smaller states. In emerging economies and other countries in the Global South in particular, people seem to be very interested in turning away from the current US-dictated, western-dominated, so-called "rules-based world order". The term "rules-based" order, which is always used by the West, is just as misleading as its "humanitarian interventions to secure freedom and human rights", which were and are nothing other than bloody, neo-colonial wars.
Beijing has not yet presented the entire document on the "Global Security Initiative" to the public. But Wang Yi, who was Foreign Minister of the People's Republic until a few months ago and is currently China's top foreign policy maker as a new member of the Politburo, mentioned a few key points at a press conference in Beijing on February 21, 2023. Accordingly, the GSI stands for a global majority principle instead of hegemonic solo efforts; one's own security interests should not be enforced at the expense of other states, the territorial integrity of all countries must be protected, dialogue and negotiations must take precedence over sanctions or war.
The big countries of India, South Africa and Brazil are arguing similarly to China's, and to the mighty chagrin of the West, so is the war in Ukraine. All three are members of the BRICS group, which also includes China and Russia. In practice, this interaction has effects such as the following: A major naval warfare maneuver by the South African fleet involving Russian and Chinese ships has just ended off the coast of South Africa. The maneuvers began on February 24, exactly on the anniversary of the start of the Russian special operation in Ukraine. A few weeks ago, Pretoria rejected an offer from the Pentagon to South Africa for joint maneuvers off the East African coast for "lack of interest".
In many countries of the Global South, the USA and above all the former European colonial powers with their neo-colonial airs and graces are unpopular. President Macron felt this again during his visit to former French colonies, which has just ended. He was greeted by demonstrators, among others, by angry citizens who yelled "murderer, murderer" at him.
more on the subject – Book excerpt: Wolfgang Bittner on the WEF and the "great upheaval"
By blocking RT, the EU aims to silence a critical, non-pro-Western source of information. And not only with regard to the Ukraine war. Access to our website has been made more difficult, several social media have blocked our accounts. It is now up to all of us whether journalism beyond mainstream narratives can continue to be pursued in Germany and the EU. If you like our articles, feel free to share them wherever you are active. This is possible because the EU has not banned our work or reading and sharing our articles. Note: However, with the amendment of the "Audiovisual Media Service Act" on April 13, Austria introduced a change in this regard, which may also affect private individuals. That's why we ask you not to share our posts on social media in Austria until the situation has been clarified.
Disclaimer: If you need to update/edit/remove this news or article then please contact our support team
Learn more
Add Then24 to your Google news feed.