3 Feb 2023 06:45 am

The fact that Baerbock looks at the camera as if she couldn't murmur anything is at the taxpayer's expense. Even if Habeck casually waves the economic crisis aside, the design of this casualness is calculated in euros. Even Scholz has the plate powdered.
By Dagmar Henn
It's been a few days since it came out how much top German politicians spend on cultivating their personal vanity. Federal Foreign Minister Annalena Baerbock, for example, had her makeup done for over 136,000 euros. Chancellor Olaf Scholz also spent 39,900 euros on it, and another half a million for body photography. The photographer was also taken with Minister of Economics Robert Habeck, whose face, staged in a manner appropriate to his son-in-law, cost 83,000 euros (Ursula von der Leyen no doubt also has a budget item in Brussels for anyone who accentuates her hairstyle).
This was reported with relish, but it did not become a scandal. Admittedly, the makeup artist's expenses also have a hard time standing up to Baerbock's casual declaration of war. But basically both things have the same root.
Politically, one would first have to say that this type of spending should not be permissible. Because wanting to make a good visual impression is part of the election campaign and not the exercise of a political office. Funding the election campaign of individuals to such an extent from the state treasury is inadmissible. And whether a foreign minister is pretty when she makes state visits is pretty unimportant, she should rather be smart and diplomatic; Sure, that's not available from Baerbock, but this hole can't be covered with any foundation. Technical failure remains technical failure. And personal vanities have to be paid for out of your personal budget.
Although if Mrs. Baerbock had to pay her make-up artist herself, not much would be left of her ministerial salary of 16,600 euros per month. Maybe the ladies could switch roles? The make-up artist will not do the job any worse than Baerbock.
No, what is really unsavory about it is the implicitness with which such gimmicks are funded by the state. And that again has one thing in common with Baerbock's bathrobes and their verbal gaffes (the all-time hit "I don't care what my voters think" quickly found serious competition). It's the feudal attitude, the aristocratic, the "l'état c'est moi"; the naturalness with which a private person spreads out in a place that belongs to an office.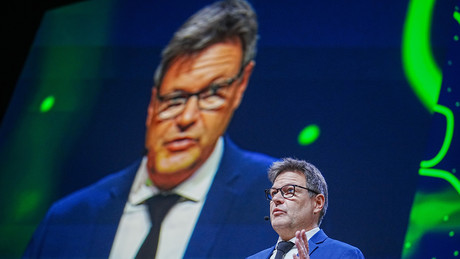 The noble make-up does not alter the utter irresponsibility with which those painted lips babble about the war against Russia, and the frivolity with which acts are carried out that affect the lives of millions; which is underlined by a habit that is supposed to associate eternal summer vacation or holiday home, the life of the rich and beautiful; the sniffed contempt for responsibility and thus for democracy, as also shown by the Finnish Prime Minister Sanna Marin with her disco evenings, between which she just wants to steer her country into NATO.
Again and again there is the claim to be something better. Better than the rabble. more fragrant. And just because you think it's better to be able to deal with this rabble as it comes to mind. I don't care if my constituents want to wage war against Russia.
It's just as if it would be a rude thing for them to look as if there were responsibilities; when they seem to think before they act. You can't even understand that, that sense of responsibility, and what it does to a human being. That's why it's so natural for them to see Russian President Vladimir Putin as some kind of demon or darkling.
If you think about what you are doing and why, if you notice that you are thinking about all the other people who are affected by this action, you can only be angry. Good people are spontaneous and easy-going, and get their nails done before they hit the red button. Good people don't give a damn if they burn a hundred thousand Ukrainians for "European values." And just don't ask what these values ​​should be. It's not good for the forehead lines.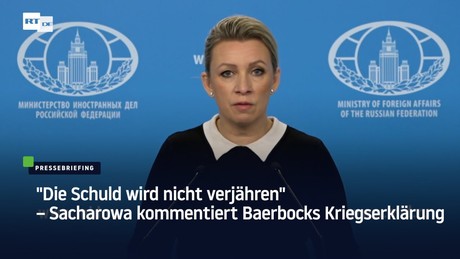 It's almost as if her whole existence in politics was due to personal vanity; Because they're neither super rich nor have they made it to pop stars, it had to be politics, which gets you on TV and in the newspapers. It couldn't have been content. Neither is the willingness to serve the people of the country. Where would we be then, servant; if so, then master or mistress; and really sad that the kipper has gone so out of fashion. The last time that Germany had to suffer to such an extent from vain less well-off was probably under Wilhelm II.
What is almost worse, though, is that these gentlemen can collect scandals in peace of mind as if they were postage stamps and still not be blown to hell when the dozen is full; that the audacity of this feudal posturing does not cause a wave of anger. Even the way Baerbock caresses small children abroad or carries buckets of water seems as if reports from the Golden Leaf were her model, and she now played the visiting majesty everywhere. And the last remnants of even the spirit of 1848 have been expelled to such an extent that little princesses and would-be princes can drag the country into the abyss with almost no resistance.
more on the subject – Capped in front of the whole world – Olaf Scholz, the Chancellor by Amis grace
RT DE strives for a broad range of opinions. Guest posts and opinion pieces do not have to reflect the editor's point of view.

By blocking RT, the EU aims to silence a critical, non-pro-Western source of information. And not only with regard to the Ukraine war. Access to our website has been made more difficult, several social media have blocked our accounts. It is now up to all of us whether journalism beyond mainstream narratives can continue to be pursued in Germany and the EU. If you like our articles, feel free to share them wherever you are active. This is possible because the EU has not banned our work or reading and sharing our articles. Note: However, with the amendment of the "Audiovisual Media Service Act" on April 13, Austria introduced a change in this regard, which may also affect private individuals. That's why we ask you not to share our posts on social media in Austria until the situation has been clarified.
Disclaimer: If you need to update/edit/remove this news or article then please contact our support team
Learn more
Add Then24 to your Google news feed.