Simon Mignolet (34) is more than a pair of golden hands. There are also a few other facets behind the top keeper. The Red Devil is also a skilled entrepreneur who will never forget his roots. A (hidden) profile sketch with some intimates.
The Natural Talent

Even without football, Simon Mignolet would have reached the absolute top in something. Thanks to the combination of a tremendous work ethic and an innate talent for almost anything.
"Looking back on our childhood years, I only realized that," says brother Wouter. "When we watched a sport together, Simon could save it perfectly, imitate it and improve himself. From basketball, tennis to ping pong: he excelled at everything."
And certainly when Wouter forces his younger brother into a football goal – "that's just how it goes when you're the youngest" – exceptional qualities come to the fore.
"I remember that we watched matches of the Red Devils at the World Cup in the US together. During half-time we played situations after the in the garden. Well, Simon could perfectly copy saves from Michel Preud'homme, for example."
The Ambassador

Despite all the fame, he will never forget his roots.
Simon Mignolet is strongly connected to his hometown of Sint-Truiden. Career wise he quickly outgrew Limburg, but the band remained intense.
In addition to investments in the region – more on that later – Mignolet always took on an ambassadorial role. For example, a few years ago he showed off on fruit packages to support local farmers.
The Golden Shoe did state that the portrait rights of the image went entirely to the ALS Liga – an organization that is close to his heart because a family member had the muscle disease.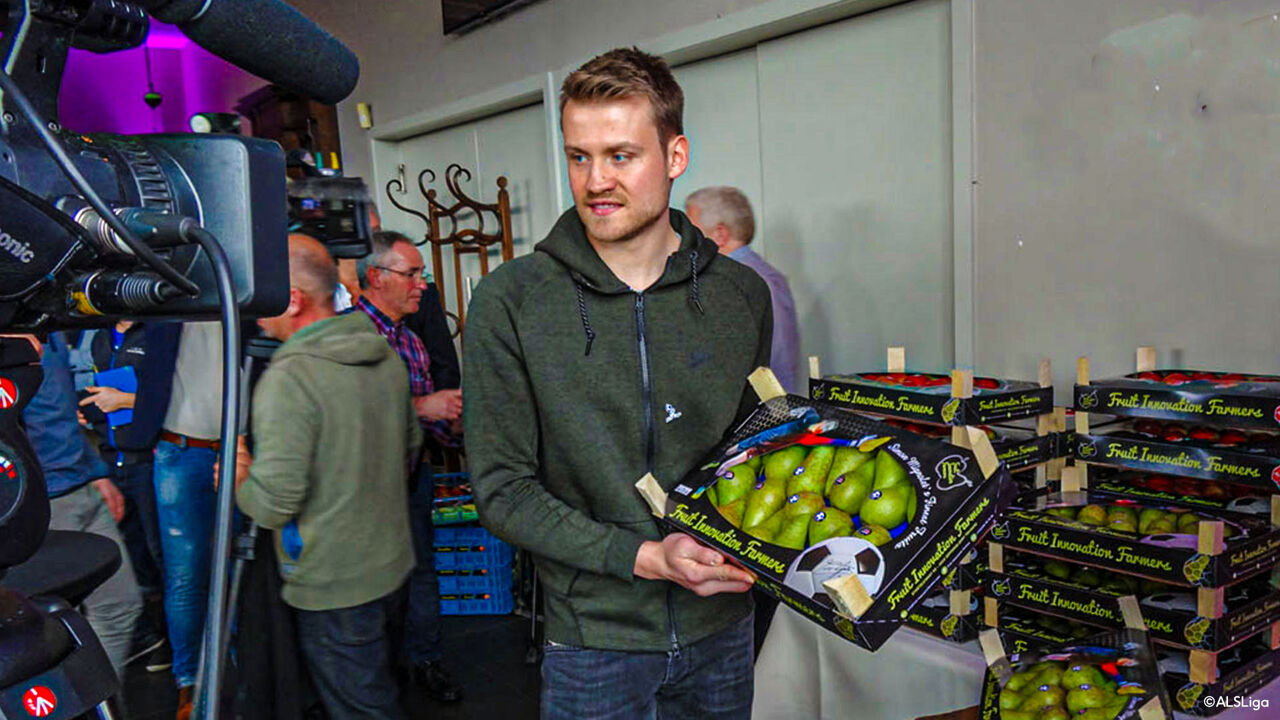 Simon Mignolet as an ambassador for local fruit farmers.
Veerle Heeren was mayor of Sint-Truiden for almost ten years and is full of praise for her fellow townsman.
"What especially adorns him is his modesty," says Heeren. "Simon has always remained himself, despite his enormous successes. I myself have fond memories of a few trips to Liverpool. Many buses crossed the canal from Sint-Truiden in that period to see Simon at work."
The respect for Mignolet in Sint-Truiden is so great that many see him as the future mayor of the city.
The breeding ground is already there… Mignolet completed studies in political science at KU Leuven, both parents were active in the local branch of CD&V.
"It is quite possible that Simon would get a lot of votes," laughs Heeren. "Of course you never know what will happen in the future, but I still think that his ambitions lie mainly in football."
The entrepreneur

Footballers and business? It is – especially in the hospitality industry – not always a success.
Well, with Simon Mignolet the opposite is true. The Club keeper founded the successful coffee bar together with his brother Wouter Twentytwo Coffee from the ground. Naturally, the first branch opened in Sint-Truiden 7 years ago.
Last year, a new catering establishment in Hasselt was added. In between, the Mignolet brothers also launched their own coffee brand, including distribution throughout Belgium.
If there is a problem in the case, Simon wants to find a solution together quickly and correctly.
"Many people have the wrong idea that Simon only takes care of the money," says brother Wouter. "We have daily contact, he knows what we are doing. If there is a problem in the case, Simon wants to find a solution together quickly and correctly. This is always very efficient."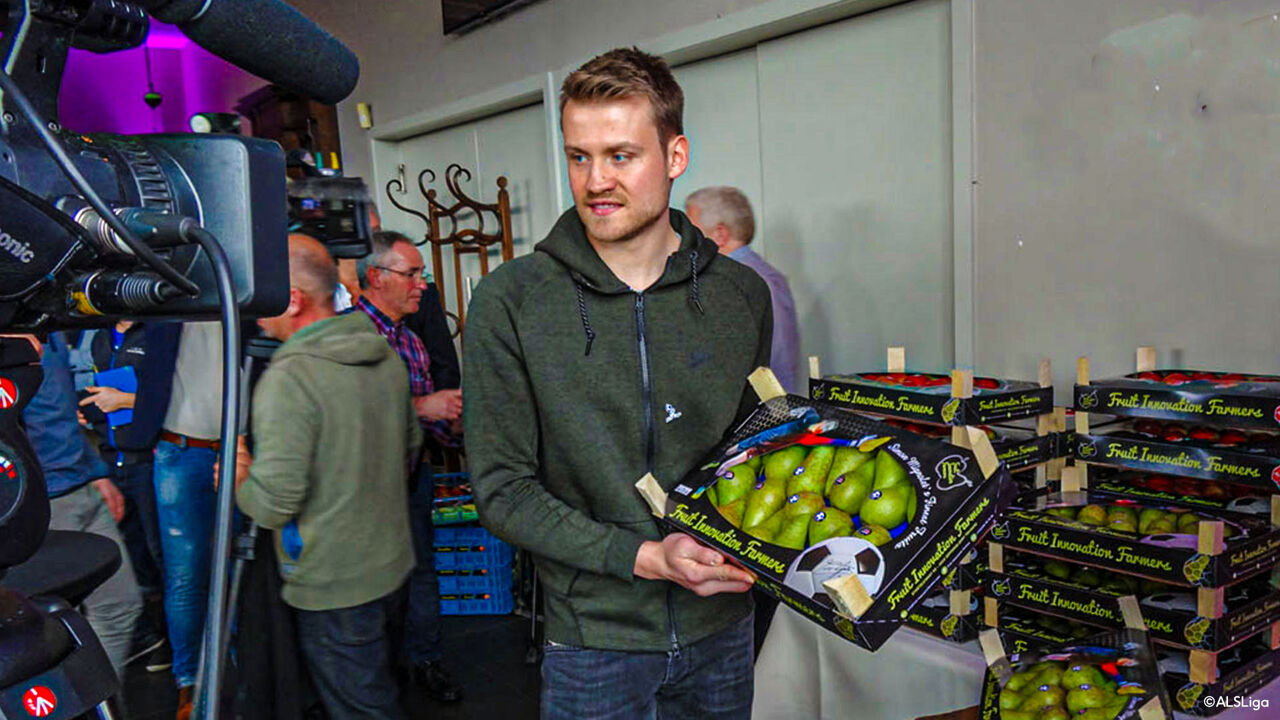 The Miracle Man

Sometimes numbers say it all. The Golden Shoe was the crown on an exceptional calendar year for Simon Mignolet.
To indicate how punishment his 2022 was: in the Belgian league, according to statistics, the goalkeeper "prevented" more than 11 certain goals. No one has done better in the past five years and with Jean Butez only one person came close.
| Name | Year | Prevent goals |
| --- | --- | --- |
| Simon Mignolet | 2022 | 11.3 |
| Rafael Roma | 2021 | 6.0 |
| Louis Boston | 2020 | 7.0 |
| Jean Butez | 2019 | 11.2 |
| Daniel Vukovic | 2018 | 9.9 |
In addition to the gigantic share in the national title, there were also the miracle matches in the Champions League.
"I've seen him do phenomenal things", teammate and bosom friend Mats Rits looked back last night.
"Do you know what I think is his strongest point? 1-on-1 situations, I've never seen a better keeper in that. Unfortunately, I often had to watch from the stands in recent months (Rits tore his cruciate ligament, ed.), but if if someone came just for Simon, I was subconsciously quite relaxed."
"And he is also just a very nice guy. A calm leader for the whole group who you can also have fun with. I am sure that after his active career he has a great future in football."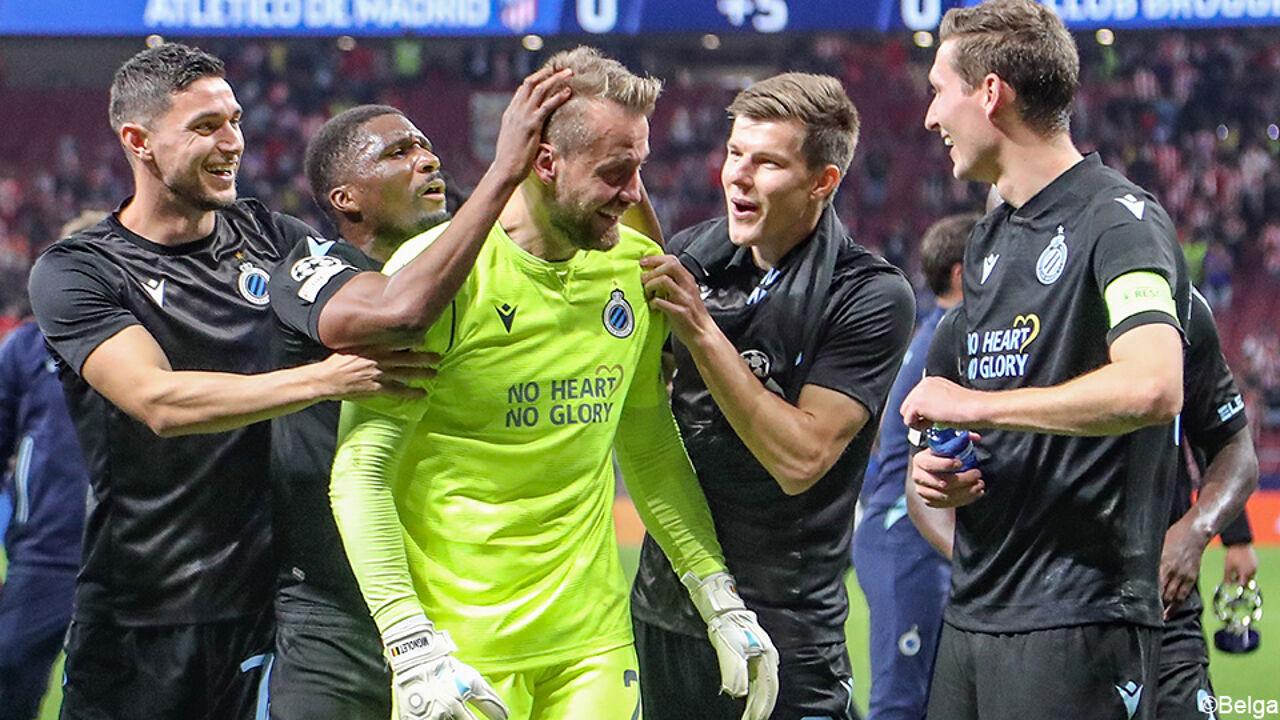 Disclaimer: If you need to update/edit/remove this news or article then please contact our support team
Learn more
Add Then24 to your Google news feed.