It's so exciting that you forget it's not a novel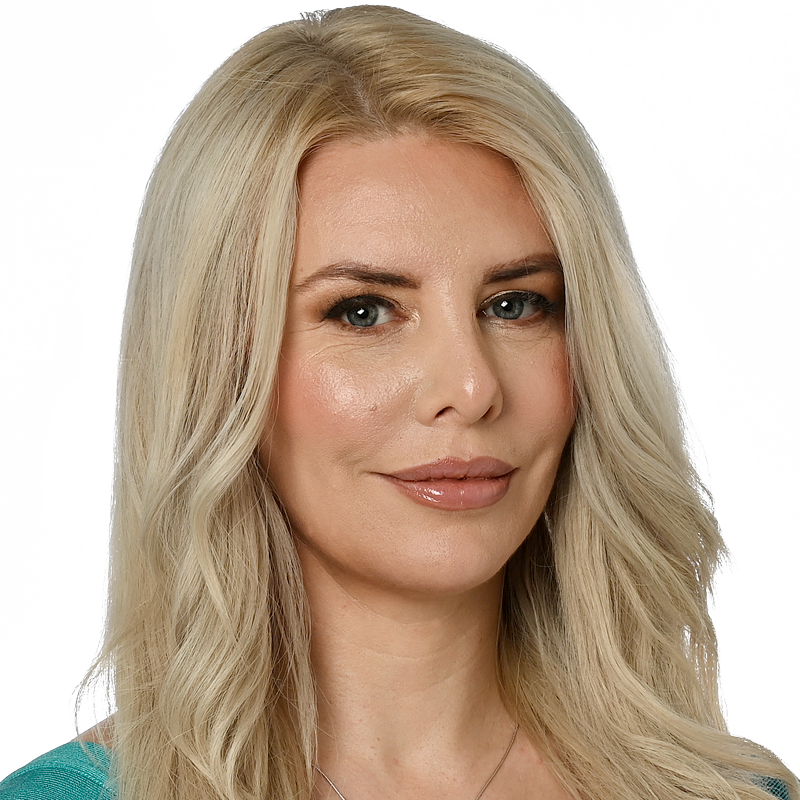 "Get out of here, boys comes!" shouts the new principal. Ariana, 21 years old, has been top of her law class at university. This year there would be a graduation ceremony, with black square graduation hats, flags and speeches.
But now the Taliban have taken over and the girls don't get a ceremony. They are told to stay out of sight until it's all over – the boys' ceremony. They have learned exactly the same things, but only the boys are celebrated. And soon the universities will close completely to women. Ariana's parents, who previously encouraged her studies, say that now are different times and it is best that she gets married. Their choice becomes the computer teacher who subjected Ariana to unwelcome advances.
Ariana is one of the three Afghans who Asne Seierstad follows in his new book The Afghans. The others are the Taliban leader Bashir, who wanted to be a warrior ever since he learned to walk, and the aid worker Jamila, who fled the country and sought asylum in Norway.
Seierstad tells their stories chronologically and interleaved. For example, you get to follow Bashir from the day his parents met, through the Taliban training camp, the torture in the military prison during the US occupation and until the day the country falls into their hands and he gets the offer to become governor or chief of police.
It is masterfully told. The choice of people is very wise, and Seierstad gets them so close. She is a storyteller like no other, and she does it without mentioning herself once. We avoid long-winded descriptions of how she drives around and hunts down interview subjects – this is where all reportage writers should see and learn! She also succeeds in not taking a stand. When Bashir talks, you cheer for the Taliban, when Jamila and Ariana talk, you want to overthrow them.
The US occupation appears as a series of mistakes: arming the mujahedin to chase out the Soviets, then starting a war at random, excluding the Taliban from negotiations, mixing up the Taliban and al-Qaeda, and giving his soldiers orders to fill a quota of captured "bad guys" ". The latter meant that ordinary farmers and defectors from the Taliban were captured and tortured. Seierstad states that here many were pushed into a rebellion they had not been interested in from the beginning.
At the same time were girls educated during the occupation – would it have happened otherwise? Or have the constant occupations made the Taliban stronger, that the country has produced warriors instead of teachers? Now girls' schools are closed again with reference to religion. The female scholars argue for girls' schools with quotes from the Koran: is not God's first commandment Iqra – read? Why will the exhortation be hidden only 18 years after he exhorted us all to read? The Taliban are impressed, but still they close the schools. One recognizes the pattern: when the patriarchy refers to rules, these are only applicable in cases where they benefit the men…
The Afghans is so exciting that one forgets that it is not a novel, and begins to expect a happy ending. Or is it a novel? Sometimes I wonder, like when Seierstad describes that a child "greedily drank his mother's milk" 20 years ago, or that the car's wild speed kicked up clouds of dust on the road. Did she really check even these details, or are they embellishments, and if so, where is the line?
For his previous book about afghanistan, The bookseller in Kabul, Seierstad was sued twice for defamation. This time she finishes by explaining her methods, and explains that the three main characters were offered to read the book beforehand. However, it doesn't say whether the wives of Bashir and his soldiers received that offer, and I'm a little worried because their private lives are described in quite some detail. They could be easily identified and here are things that even someone in the West would consider private. The Afghans are very hospitable and I hope they don't feel trampled by the book.
But: Seierstad is a journalist, her job is to tell stories, and her book is world class. In Scandinavia today, it is female journalists who are by far the best at describing Afghanistan: Magda Gad, Jenny Nordberg and Seierstad himself. As she writes, she enters everywhere, even where male journalists do not have access. This is precisely why the contemporary male reports from Afghanistan consist of visits to military bases and accounts of their own tribulations, while Seierstad can lie in bed next to a pregnant Taliban wife and hear her talk about her views on upbringing.
Jan Myrdal didn't speak to a woman during his trips to Afghanistan – how could he have done that? In 1960, he wrote that the future of Afghanistan's women was brighter than ours: they were moving towards freedom while we sat as housewives. Alas!
Disclaimer: If you need to update/edit/remove this news or article then please contact our support team
Learn more
Add Then24 to your Google news feed.