NASA's latest Martian missions, the Curiosity rover and Perseverance, followed with special attention from Spain, opted for nuclear energy as a source of energy. The reason is none other than its long duration, its reliability and the minimum maintenance it requires. Nevertheless, the space agency has not tested nuclear heat engines for more than 50 years, when he tried to launch a manned mission to Mars as part of the NERVA program. The wait seems to have an expiration date.
In a recent announcement, NASA has announced its collaboration with the Defense Advanced Research Projects Agency (DARPA) to develop advanced nuclear thermal propulsion technology that will be tested in 2027.
"Astronauts could travel to and from deep space faster than ever"This is how hopeful the agency administrator, Bill Nelson, was at the press conference where NASA has acknowledged that it will take advantage of the DRACO program (Demonstration Rocket for Agile Cislunar Operations), which DARPA had already started in 2021 to study the technology in orbit.
[Así es el motor de plasma español: propulsión barata para ir al espacio]
In fact, DARPA will be in charge of fully developing the experimental NTR vehicle, the ship in which the new propellant will be used, and operating the rocket in orbit. For its part, NASA will work on the manufacture of an engine that surpasses the current ones in several aspects.
Two engines in one
The exact time it would take a spacecraft to Mars with this new engine is still unknown. But it is estimated that a nuclear thermal rocket can be between two to five times more efficient than chemical propulsion. And we are not only talking about the duration of the mission, but it would also significantly increase the payload capacity of the ship. In addition, with a rocket of these characteristics, the risk to astronauts would be reduced for the next manned missions to Mars.
One of the characteristics of these motors —compared to conventional space propulsion technologies— is that they use a nuclear reactor with which to heat the propellant itself to extreme temperatures, to cause the expulsion that produces the movement. This allows them to offer a high thrust-to-weight ratio. Approximately, the propulsion would be 10,000 times greater than that used at the time by the DART mission ship, in charge of deflecting a meteorite.
Those who know this type of engine, such as Ryan Gosse, an aerospace engineer from the University of Florida, are well aware that they face a great challenge: generate the necessary force to accelerate large masses over long periods of time.
[El enorme cohete Starship de SpaceX prueba la carga de combustible antes de su primer viaje orbital]
Gosse himself embarked on a difficult task that could revolutionize space exploration: combine in the same engine the nuclear thermal propulsion (NTP, for its acronym in English) and the nuclear electric propulsion (NEP). Under the title Bimodal NTP/NEP with a Wave Rotor Topping Cyclethis aerospace engineer submitted his proposal to NASA.
The US space agency selected Gosse's idea—and 13 other proposals—as part of NIAC, NASA's program for the "development of advanced long-term or entirely new concepts." Actually, it is not a new concept as such, but it could be an advance, because with this type of engine that uses dual nuclear thermal and electric propulsion (NTP/NEP) you could reach Mars in just 45 days.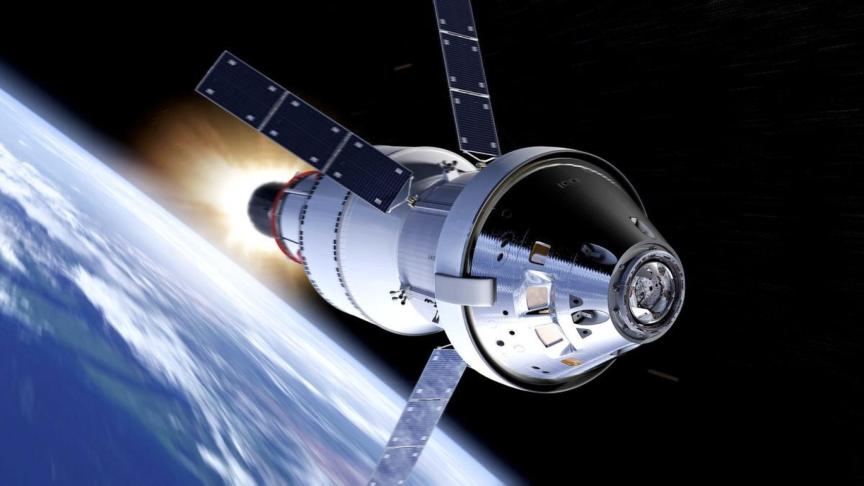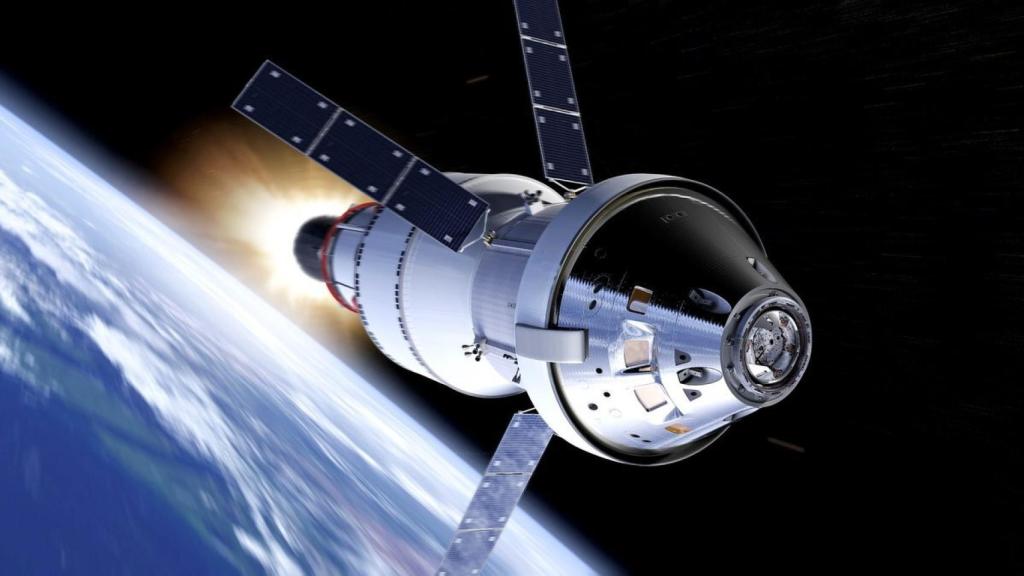 The advance of this engine is due not so much to the duration of its trajectory but to the transfer of masses that exceed a ton of weight. A volume that would be easily achieved in ships for human crews that would establish temporary or fixed bases on the Martian surface, like some that NASA is already working on.
The bimodal system NTP/NEP proposed by Gosse is based on two technologies that have been proven before. On the one hand, the thermal nuclear propulsion that uses a nuclear reactor to convert liquid hydrogen into gas. Electric nuclear propulsion, for its part, makes the reactor generate electricity accelerating ions through the thruster that powers the ship.
[Viajar al espacio desde Sevilla por 150.000 euros: EOS X Space, turismo espacial con sello español]
Undoubtedly, both systems start with advantage over conventional chemical propulsion: They have higher specific impulse, better fuel efficiency, and virtually unlimited energy density.
Yes indeed, both one and the other also have drawbacks. For example, the force delivered by a nuclear-electric propulsion engine is less than the level offered by conventional rockets and those with thermal nuclear propulsion. Even so, the latter would not be the best option either if a space mission was carried out that required a high Delta-V budget, the parameter that measures the change in speed that must be carried out in an orbital manoeuvre.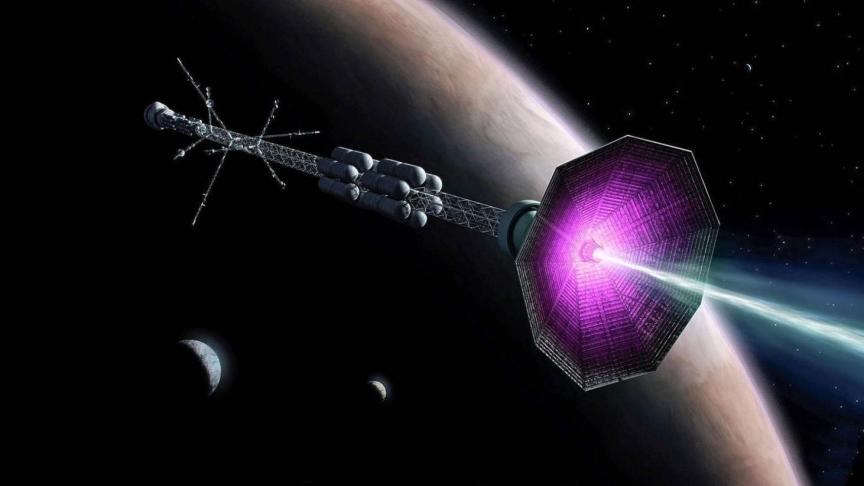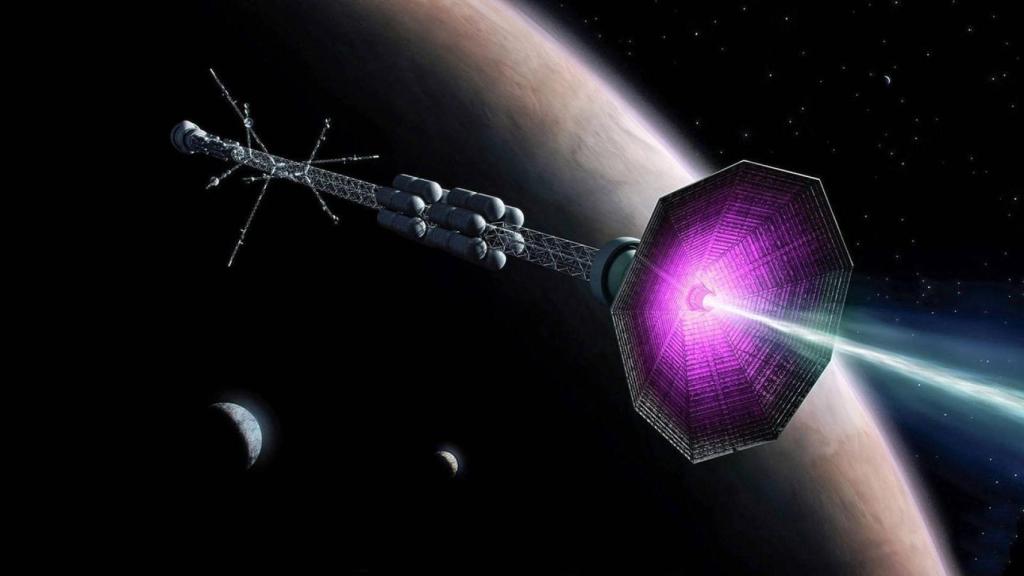 In this way, the model proposed by Gosse aims to eliminate the limitations of both propulsion methods to design a bimodal engine based on a NERVA (Nuclear Engine for Application in Rocket Vehicle) reactor that has twice the performance of current rockets.
To achieve this, he would not only use a thermal nuclear reactor, but also—as he indicates in the title of his proposal— would include a pressure wave supercharger. The also known as wave rotor (WR, for its acronym in English) is used in internal combustion engines in which pressure waves are used to compress the intake air.
[La nueva carrera espacial se decide en 2023: así serán las 5 misiones más importantes del año]
When combined with a nuclear thermal propulsion engine, the WR would use the pressure created by heating the fuel in the reactor to further compress the reaction mass of the propellant.
Translated into time, this would mean that a manned mission to Mars with the engine designed by Gosse would take 45 days. This technology it would also reduce the time elapsed between launches. With conventional propulsion, missions to Mars are launched every more than two years—when Earth and Mars are closest—and it takes six to nine months before landing.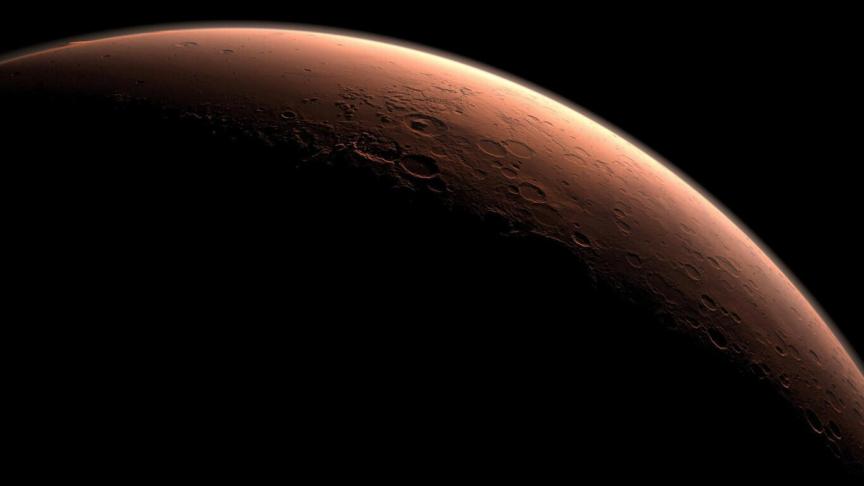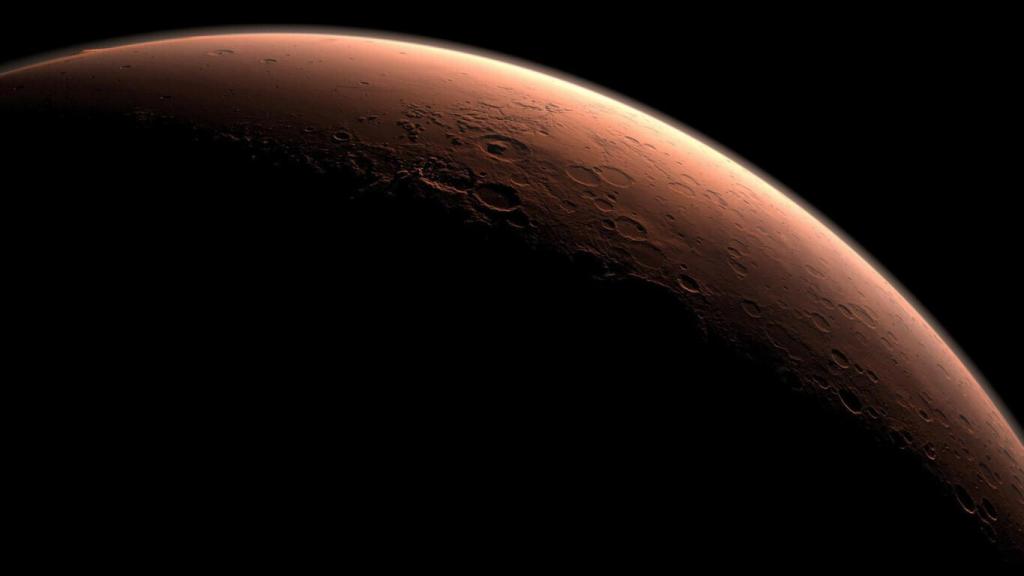 In addition, lowering the duration would also mean less exposure to the health risks that a mission to Mars already bringsboth for its radiation and for being in a microgravity environment.
defy natural laws
Despite being in an early stage of development, Gosse already believes that his bimodal design "revolutionizes deep space exploration of our solar system". Although in this revolution the aerospace engineer is not alone.
In fact, the United States is not the only country —nor is this the first time— that has opted for nuclear power as the future of space missions. With Russia's permission, China already has a plan to colonize the Moon.
Thanks to a new nuclear fission reactor designed to go aboard spacecraft, the Asian giant could generate one megawatt: an amount of Enough energy to power 10 International Space Stations.
beyond china, Russia has been the country that has sent the most nuclear reactors into outer space exceeding 30 units, according to the World Nuclear Association. Meanwhile, the United States has only sent one, in 1965.
In this nuclear revolution of spaceships The United Kingdom also intends to gain a foothold. This was demonstrated at the end of last year when, through an announcement from his Space Agency (UKSA), he communicated his economic and institutional support for Pulsar Fusion.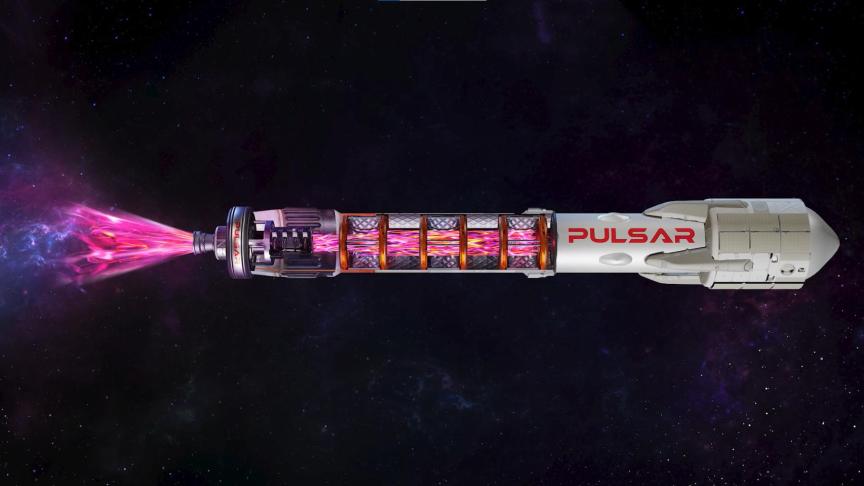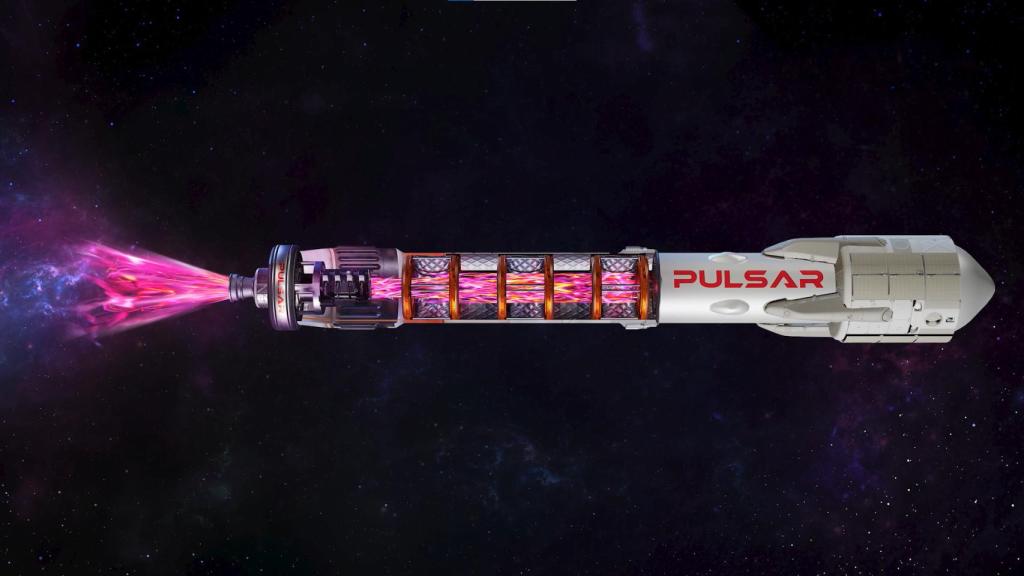 The Rolls Royce patented engine is based on a compact fusion reactor that will provide power in the order of megawatt units with thrusts between 10 and 101 newtons, also serving as an auxiliary generator for the rest of the on-board systems.
Known in English as motors breakthroughthese propulsion systems aim to revolutionize everything related to space exploration for —who knows if one day— reach distant planets in a matter of weeks.
You may also be interested in:
Follow the topics that interest you
Disclaimer: If you need to update/edit/remove this news or article then please contact our support team
Learn more
Add Then24 to your Google news feed.