25 Jan 2023 2:39 p.m

NASA is working with Pentagon Research to develop nuclear-powered rockets that could send astronauts to Mars. The technology is to be developed and demonstrated by 2027.
The US space agency NASA wants to develop nuclear-powered Mars rockets together with the Defense Advanced Research Projects Agency (DARPA), a research arm of the US Department of Defense. Such a rocket should be designed and tested by around 2027, according to a press release from the space agency on Tuesday. It could then possibly be used for future manned missions to Mars and would significantly reduce flight time, it said.
"This new technology would allow astronauts to travel to and from space faster than ever before — an important capability in preparing for human missions to Mars," said NASA director Bill Nelson. Reducing transit time is a key component for manned missions to Mars, as longer journeys require more supplies and more robust systems, the agency's website said.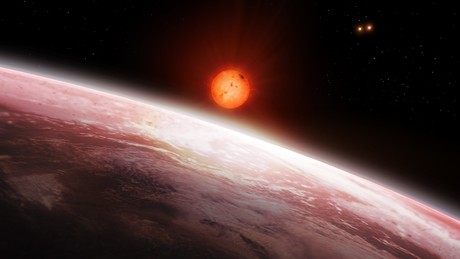 With this technology, which has also been tested before, extremely hot temperatures are generated with a special nuclear reactor, which are then fed into a fuel. "Thermal nuclear missiles can be three times or more efficient than conventional chemical propulsion," the statement said.
The US military and NASA had attempted to develop this type of technology as early as the mid-20th century, but the program stalled. The last US tests of nuclear thermal rocket engines were conducted more than 50 years ago.
more on the subject – Russia sends next Soyuz into space: For the safe return of the ISS astronauts
By blocking RT, the EU aims to silence a critical, non-pro-Western source of information. And not only with regard to the Ukraine war. Access to our website has been made more difficult, several social media have blocked our accounts. It is now up to all of us whether journalism beyond mainstream narratives can continue to be pursued in Germany and the EU. If you like our articles, feel free to share them wherever you are active. It's possible because the EU hasn't banned our work or reading and sharing our articles. Note: However, with the amendment of the "Audiovisual Media Service Act" on April 13, Austria introduced a change in this regard, which may also affect private individuals. That's why we ask you not to share our posts on social media in Austria until the situation has been clarified.
Disclaimer: If you need to update/edit/remove this news or article then please contact our support team
Learn more
Add Then24 to your Google news feed.