According to the news of AA, an earthquake with a magnitude of 5.4 occurred in the Mediterranean, 80 kilometers off the Seydikemer district of Muğla. According to the information on the website of the Disaster and Emergency Management Presidency (AFAD), the earthquake was recorded at 15:37, 80.82 kilometers from Seydikemer. The earthquake, which is stated to have occurred at a depth of 41.08 kilometers, was felt slightly in the center and districts of Aydın and Muğla, according to the news of UAV.
EARTHQUAKE NOTIFICATION POSTINGS ON SOCIAL MEDIA
On the other hand, it was seen that social media posts were made that some mobile phones received an earthquake warning notification seconds before we felt the 5.4-magnitude earthquake that occurred 80 kilometers off the Seydikemer district of Muğla in the Mediterranean. The posts in question became the agenda on social media.
HERE ARE SOME OF THESE SHARES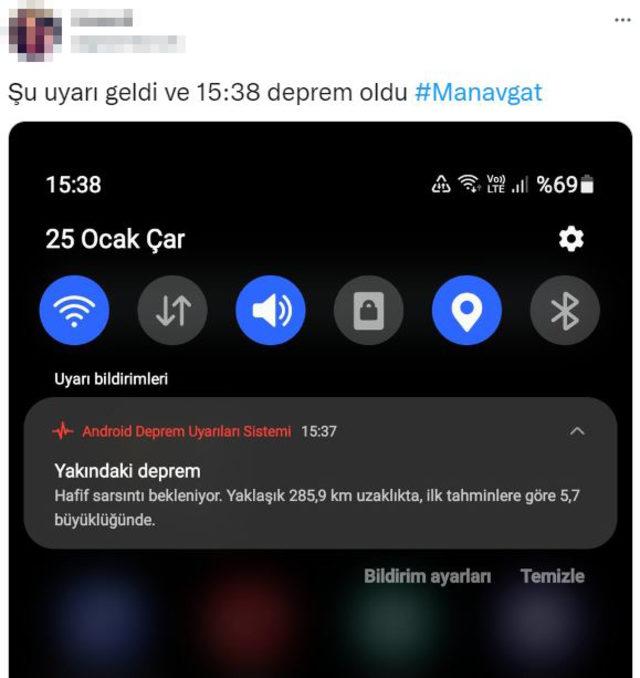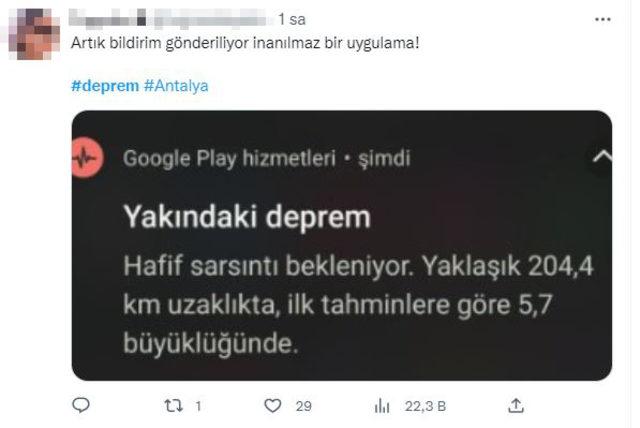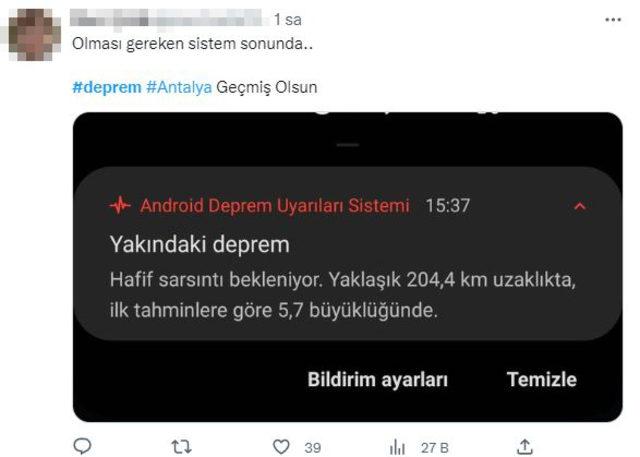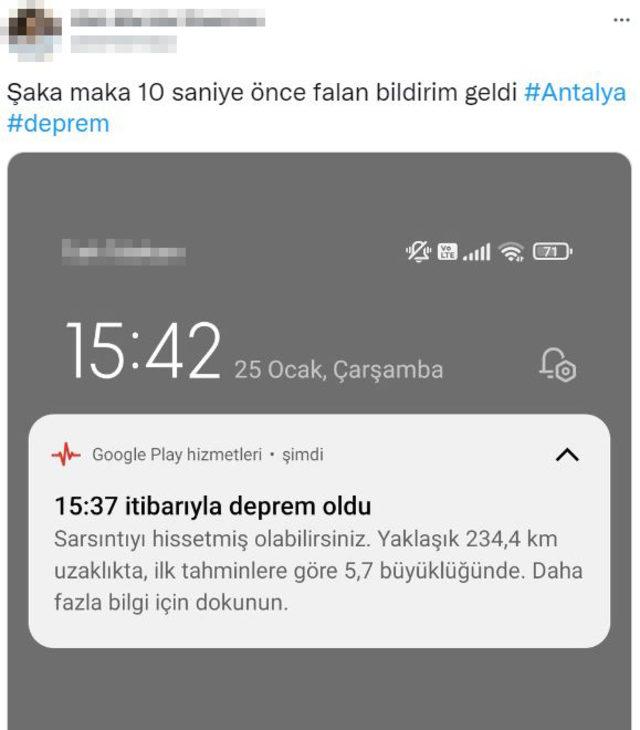 Incoming notifications Android Earthquake Warning System It is presumed to have been sent.
SO WHAT IS THIS ANDROID EARTHQUAKE WARNING SYSTEM?
The Android Earthquake Warning System was developed to save time to be protected from the shaking of earthquake waves when an earthquake occurs. This system detects vibration using the accelerometers found in most Android smartphones and sends alerts to Android users in the affected area.
HOW DOES ANDROID EARTHQUAKE WARNING SYSTEM WORK?
The system takes advantage of the existing technology of the phone; device location and "Earthquake Alerts" are working on many up-to-date devices. Users who do not want to receive early earthquake warnings can disable the "Earthquake Alerts" option in their device settings.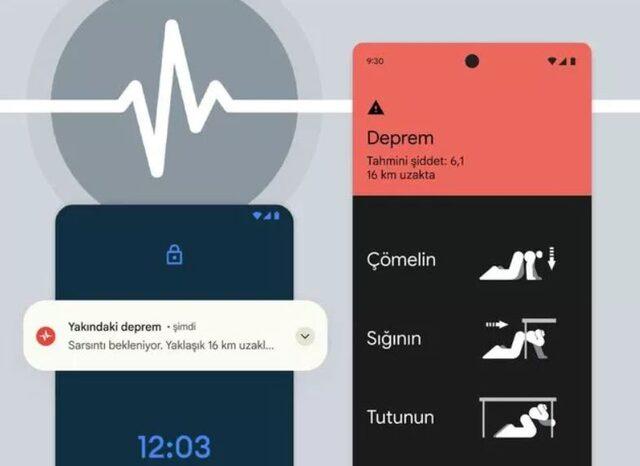 HOW TO TURN ON ANDROID EARTHQUAKE WARNING SYSTEM? HERE IS THE METHOD TO TURN ON ANDROID EARTHQUAKE WARNING SYSTEM
To open the Android Earthquake Warning System;
Go to your phone's Settings.
Click Location > Advanced > Earthquake Alerts.
Turn on Earthquake Alerts if it's not on.
Note also that a wireless or cellular data connection is required to use this system.
Disclaimer: If you need to update/edit/remove this news or article then please contact our support team
Learn more
Add Then24 to your Google news feed.