David Goffin trumped Kimmer Coppejans in his first round in the Challenger 125 tournament in Louvain-la-Neuve. The Belgian get-together between the first seed (ATP-50) and the number 220 logically ended 6-4, 6-2. Gauthier Onclin stunted against the 3rd seed.
Goffin received a wild card for the BW Open, which he was eager to attend, after being forced to miss the Australian Open due to illness.
Goffin needed 1 hour and 43 minutes for the win. He will meet the Portuguese Frederico Ferreira Silva (ATP-202) in the 1/8th finals. He eliminated the Italian Raul Brancaccio (ATP-145) 6-0, 7-5 (7/4). It will be the first meeting between 32-year-old Goffin and 27-year-old Ferreira Silva.
What a stunt! Gauthier Onclin (ATP-338) knocks out 3rd seed Umbert (ATP-106)

Our 21-year-old compatriot Gauthier Onclin provided the performance of the day. The number 338 in the world reached the second round at the expense of Frenchman Ugo Humbert, the third seed, who is 232 places higher.
The score was 7-5 and 6-1 after less than 1.5 hours in favor of Gauthier Onclin, who comes from the qualifications.
Umbert, 3 years older, won the Antwerp ATP tournament in 2020 and was 25th in the world ranking in 2021. He arrived in Belgium 2 days ago, after he was out in the third round at the Australian Open against the Dane Hoger Rune (ATP-10).
Onclin is in good shape, he won the $15,000 tournament in Bressuire (Fra) on Sunday. Latvian Ernests Gulbis (ATP-314) awaits in the 1/8th finals. The 34-year-old gave up in qualifying, but was fished out as a "lucky loser".
The Latvian is former number 10 in the world, semi-finalist in Roland Garros 2014 and winner of the Challenger tournament in Bergen in 2007. He beat Slovakian Lukas Klein (ATP-141) 6-4, 6-2.
(continue reading under photo)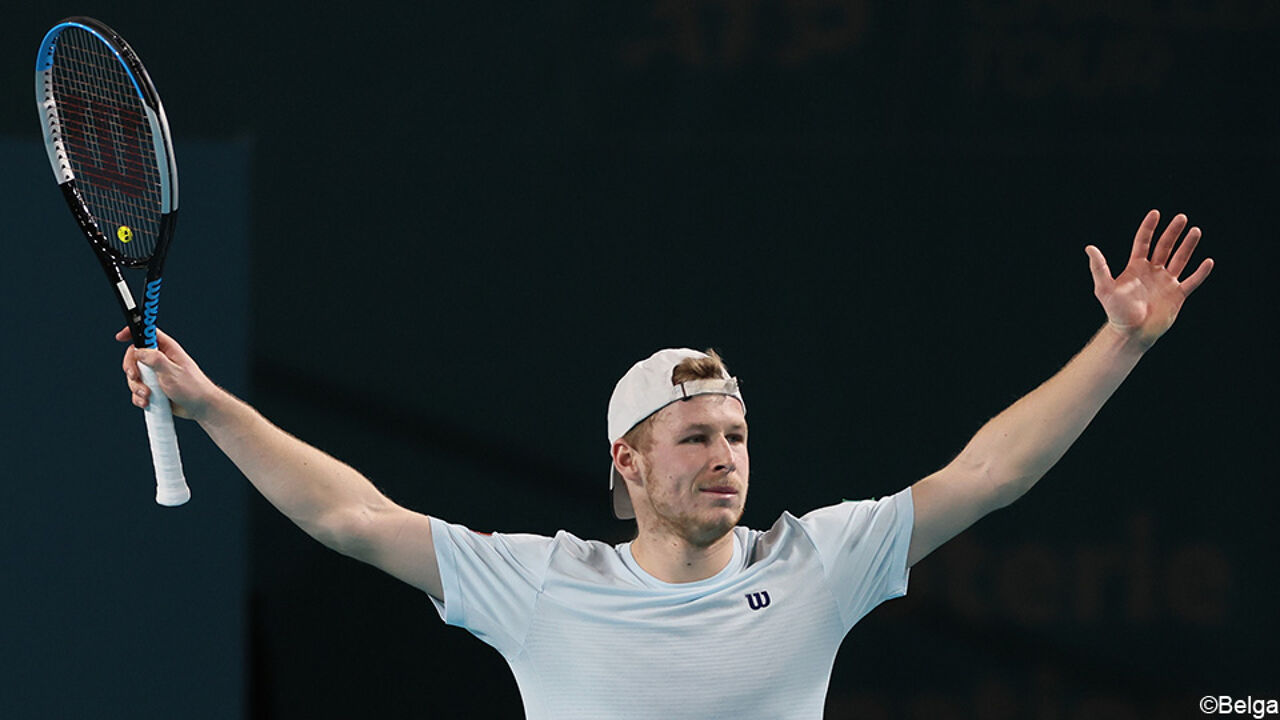 Gauthier Onclin.
Also through De Loore

With Joris De Loore there is a third Belgian in the second round. De Loore (ATP-219) also took his ticket against a compatriot: 6-4, 3-6, 6-2 against Tibo Colson (ATP-671)
De Loore comes from the qualifications and has had 14 victories in 15 matches since the beginning of 2023. He will meet the Austrian Filip Misolic (ATP-148) for the quarterfinals.
We lost Raphael Collignon (ATP-262) and Zizou Bergs (ATP-130), respectively against the Swede Mikael Ymer (ATP-69, 6-7 (5/7), 6-2, 6-2) and the Croat Borna Gojo (ATP-125, 6-1, 7-6 (8/6)).
Disclaimer: If you need to update/edit/remove this news or article then please contact our support team
Learn more
Add Then24 to your Google news feed.