Since the PS2, Capcom has been releasing iteration after iteration of Monster Hunter, going from sony a Nintendo and then to multi platform, where they would make tremendous leaps not only in graphics, but in mechanics, music and in every area that a game itself implies. Being today one of the flagship sagas of the brand, it maintains a kind of minimal quality and entertainment as a hallmark, so in theory, none of it should be boring. In this case, the team behind Monster Hunter Rise it shines and brings us a sweet and fluid experience, which behind it brings us a nostalgic feeling for a particular time in the saga. I invite you to continue reading to learn more about this good game!
Monster Hunter Rise graphics
The game begins by showing us a beautiful aesthetic, all based on a clear oriental influence, with vibrant colors and an easy-to-distinguish menu, aesthetically speaking very typical of the saga itself, and the fact is that the saga manages to do this in general with all its games, which not only facilitates the recognition of all the elements, it also facilitates understanding as long as you have experience with the saga.
At the same time, Monster Hunter Rise keeps most of the HUD very similar to the rest, so it's hard not to feel somewhat familiar having a history with past games. Otherwise, this aspect can be slightly confusing at first, but the game itself takes care of teaching you and giving you the steps to occupy and understand each aspect of the HUD itself. Visually speaking, the game does a pretty good job of teaching you how to use some old and new mechanics, and invites you from the very first mission to play with every visual element in your menu, being quite intuitive.
The team decided to start using the RE Engine for Monster Hunter, which, apart from clearly being very flexible with the gameplay possibilities it can be engaged in, is responsible for delivering highlights and shadows that make the game feel extremely alive, and that is what Monster Hunter is also looking for, to show you a fully alive game in all areas. The only aesthetic detail that can really be somewhat annoying is that many textures feel and are seen in a lower resolution than the rest of the game, but fortunately it is only identified up close and most of the elements are not always in front to you on the screen, so noticing it is only a matter of specific moments, but they will never interfere with your game.
The most beautiful thing about the game on a visual level is how seriously it takes its aesthetics, since everything is based on Japanese folklore, even the introductions to the monsters, which look like kaijus presentations in an old visual format.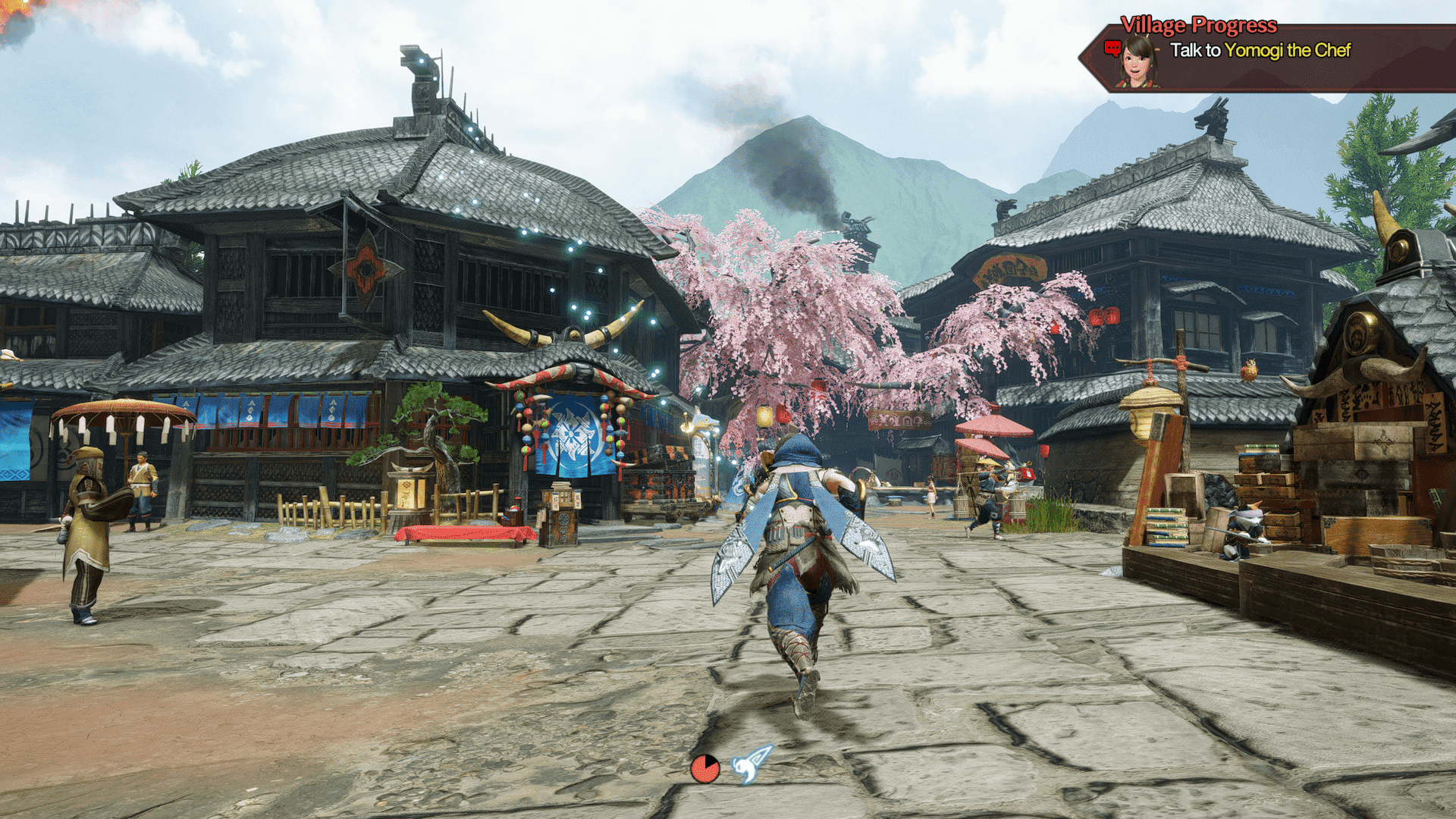 Monster Hunter Rise gameplay
The game starts with a character editor that is not the most extensive, but it is quite detailed and nice, as well as easy to use. The characteristics that we choose will appear marked on the character, so it is easy to differentiate what we are editing and what is not. In addition to the main character, we will be able to edit the colors and patterns on the skin of our Palamute and Palico friends, allowing us to have approximate features of various breeds of the realistic versions of these animals.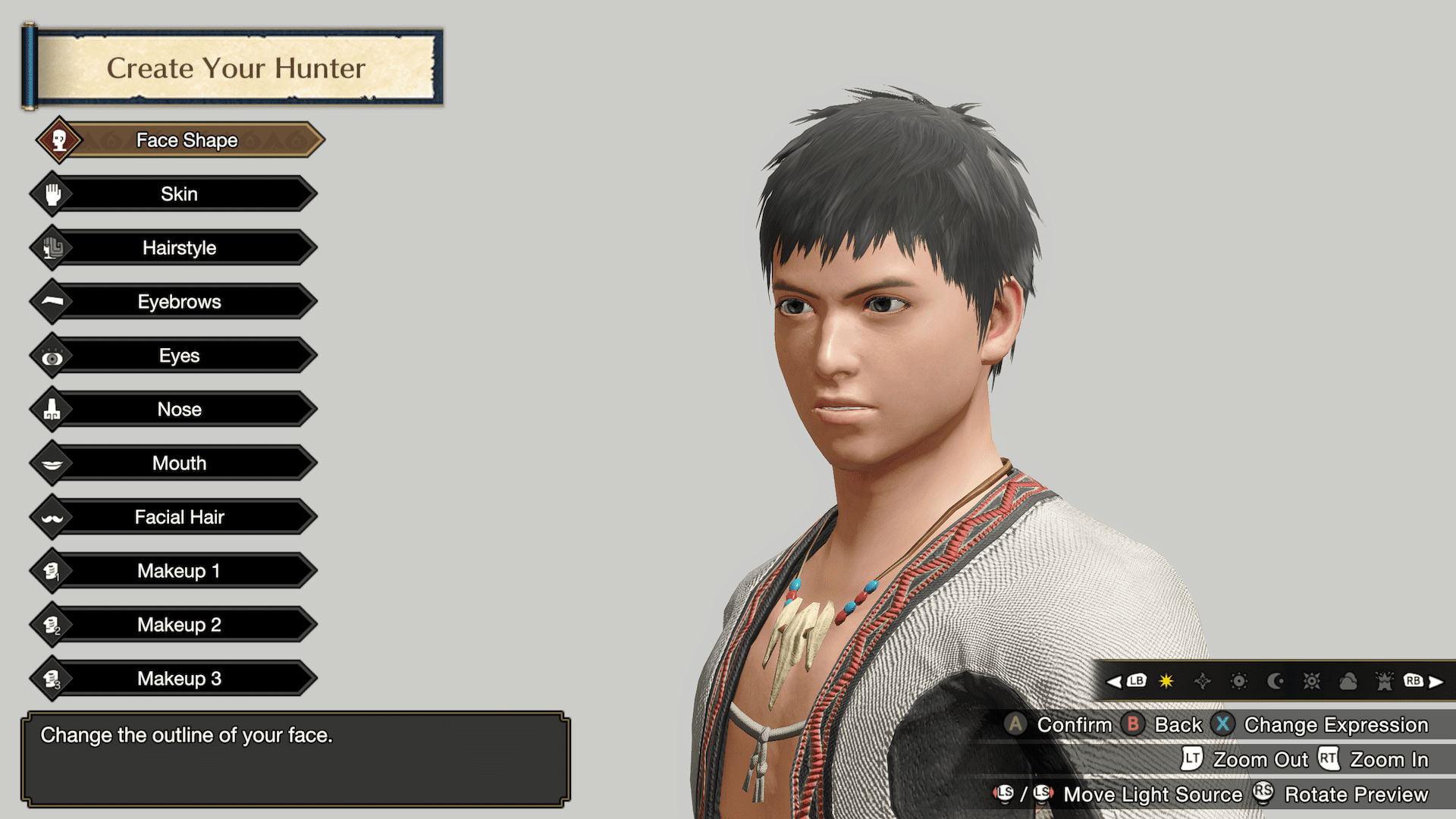 Once the customization of the character and friends are finished, we will immediately be introduced to Kamura's village, a rather peaceful place that is on the verge of witnessing a catastrophe, so they will need the help of all possible hunters since the monsters are on the verge of going into an attack phase. It is there that the twins will go to look for you at your home to notify you of this event, and you, as a new official hunter of Kamura, will have the task of going out to explore, hunt and prevent this chaos from reaching your home.
As the secondary characters begin to be introduced, at the same time they will explain how aspects of the game work, being quite similar to what World offers, but with other locations and presentations. This will help a lot to the player who already comes from previous iterations, but who feels tremendously heavy for a new player, since the NPCs will be in charge of teaching you absolutely everything you can do through text, which at some point is already over. feel overwhelming. Although necessary and being something main of the town, this is a detail that has happened with each and every one of the previous games, but that has been gradually improved. At the same time, we have mechanics that are presented in the middle of the game through visual instructions that will appear in the middle of the screen. These, although invasive, are short and clear with what they want to teach you, so they won't be there for a long time without moving forward.
One of the additions to the saga with this game are the Palamute, creatures similar to dogs that will allow you to explore the islands and the sectors to which we must go more quickly. It's weird, but once you get used to how fast the Palamute go, you definitely don't want to get off this one when walking in areas. Movement speed has quite a difference, but that doesn't include any other advantage over the player. Although these will also attack your Palico together, at the same time there is very little that they manage to do, but that you can still see how to fix and improve it.
The more you progress in the game, the more techniques you unlock for each style of play, and the positive thing about this is that having so many styles available, the game itself allows you to experiment from the beginning thanks to the fact that you will be given all the weapons from the beginning of the game. Now to improve them depends on you, what you want to arm yourself and obviously your obtaining resources in the hunting world. The world is, as in previous games in the series, quite large and interactive, but as with the rest of the series, with each iteration new forms of interaction are added, things that make them not feel just like maps. , but as ecosystems that interact with you and at the same time with all the monsters that you must hunt, and this is a very important point of Rise since we also have new endemic species from each place, animals that can give you buffs and even help you inside the hunt with different aspects, and this is something that has always made this saga something exceptional; The different aspects that hunting also includes.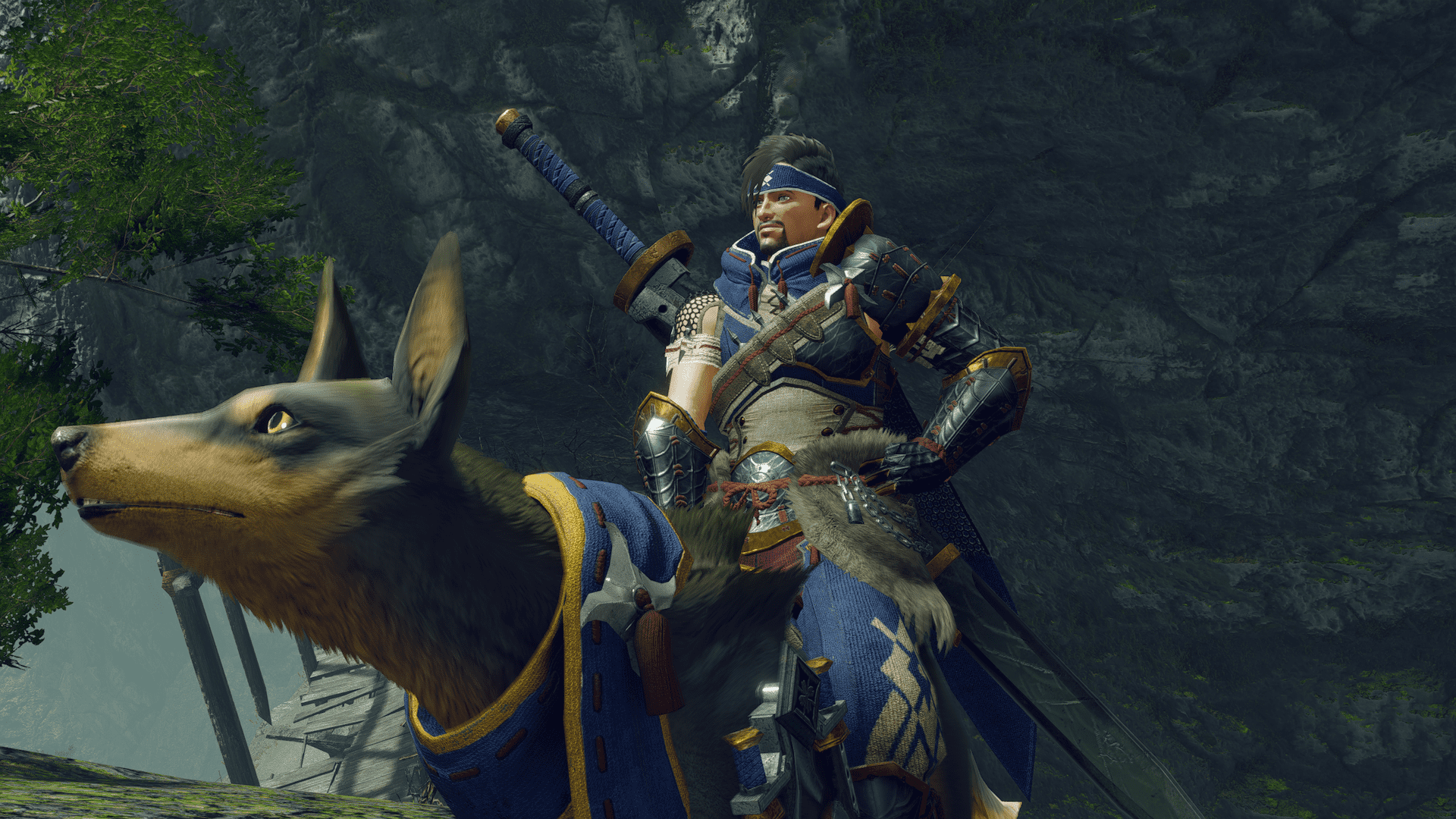 Hunting in Monster Hunter is not just going to a point where a monster is and hitting it. The true grace of this game is to know their habitats, to know the movements of the creatures and to know how they move, to understand their nature, and this is also part of the development of the game itself, there cannot be creatures that are not coherent, both in themselves (Thinking that most are mixtures of animals), as with their environment. The attention to detail of each movement, each action, each place they go to, everything in itself has its value, which, although it is present, loses some strength by having a more accessible way to attract new players, showing you the direction of your target on the map, even without first seeing the monster in question. This takes a bit of the immersion out of it, but it does allow for a quicker solo campaign finish, which is always welcome considering the main focus of these games is multiplayer, which is pretty polished by now.
Of course, the hunt is not the only playable aspect. Many secondary and downloadable missions include other types of challenges, such as collecting resources, building particular things, getting rid of pests, and even collecting rings on the first map before a certain amount of time, in a collaboration with SEGA that will allow us to unlock figures for our room, a space in Kamura where you can organize your objects, change the music, and, as I mentioned previously, organize figures that we could perfectly have in our real rooms. At the same time, the game offers us a fairly large set of customization to the "Friends" (The animals that will accompany you during your adventures), since we can also get more of these, with different traits, different abilities and even allowing us to switch between if we only want the Palamute, or go with two Palico, which is as far as I know the preferred build.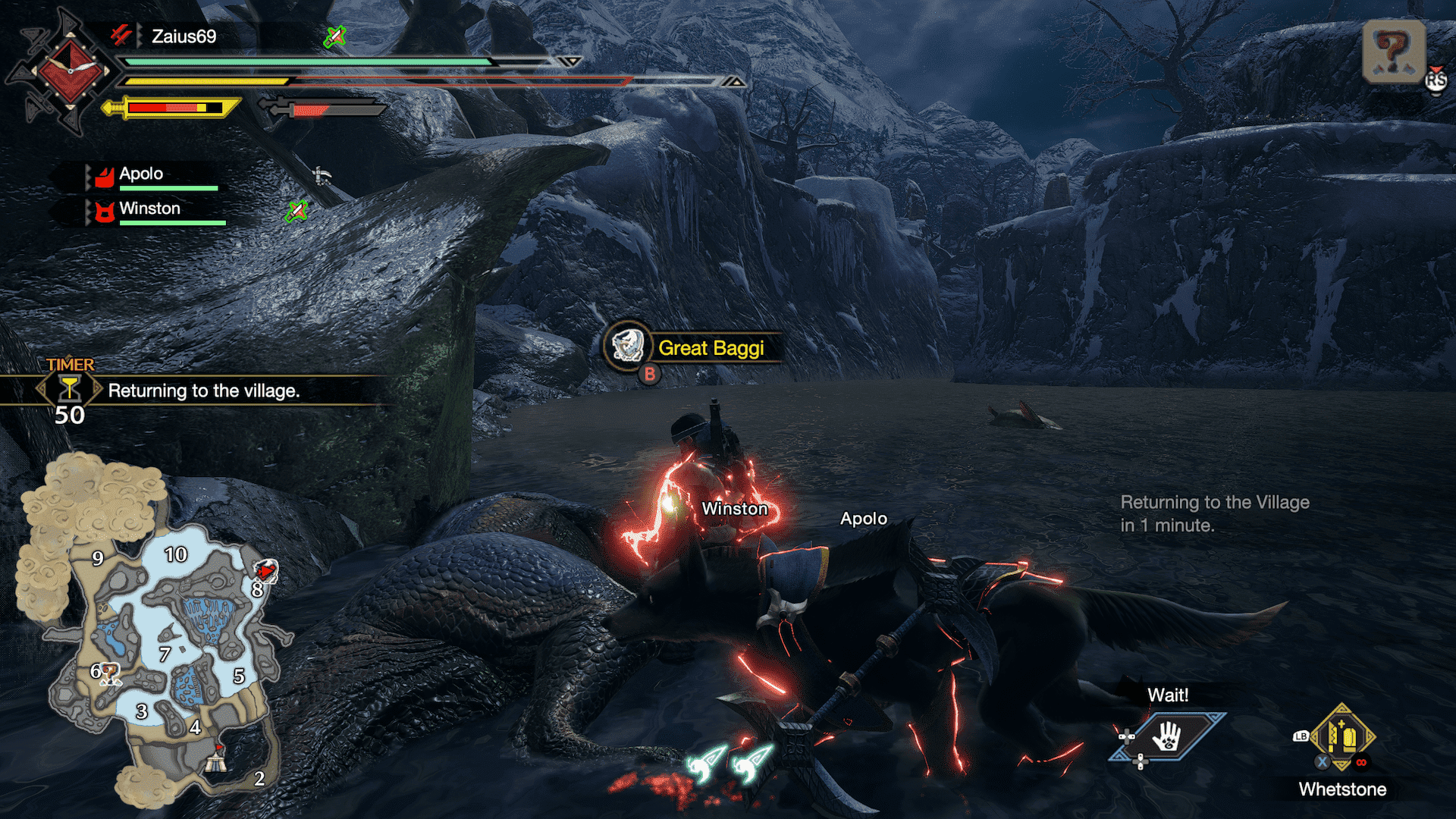 While there are issues that make the game somewhat less immersive than its past iterations, there are also positive points that today allow you to interact with the world and creatures in different ways, just as World introduced us to scalar, this game introduces us to Wirebug. , which will allow us to reach heights more quickly, in addition to allowing us to use it in combat in different presentations (such as attack, recovery, among others), making the combat and exploration aspect even faster. Never in any Monster Hunter had I felt that the map was so easy to explore, but not for that reason simple or unrewarding. In truth, the evolution of mechanics and exploration come to a pretty nice point that only adds fun to the game, added to the mechanics that already existed and things that are typical of the Monster Hunter style.
Monster Hunter Rise Sound
The first thing that comes to mind when we talk about the sound of Monster Hunter is, ultimately, its main theme. This song has appeared in lots of collaborations, and is a flagship within the saga. The thing is that, unlike other games, we won't have this song everywhere and for everything, so this time it's a bit missed.
Outside of that, the game's music maintains its classic stamp of epicity, with songs that will make you feel on the edge of your seat every time you go to face the creatures, or that will allow you to relax when you are in simpler sectors, or even, to have absolute silence in sectors where not much happens except for the odd creature walking in between. At the same time, we find sound effects so well worked that it gives the impression that we are actually listening to the monsters. Nothing we hear is far from reality, in any case, and it is that they are traits that will also allow us to identify how the beasts act.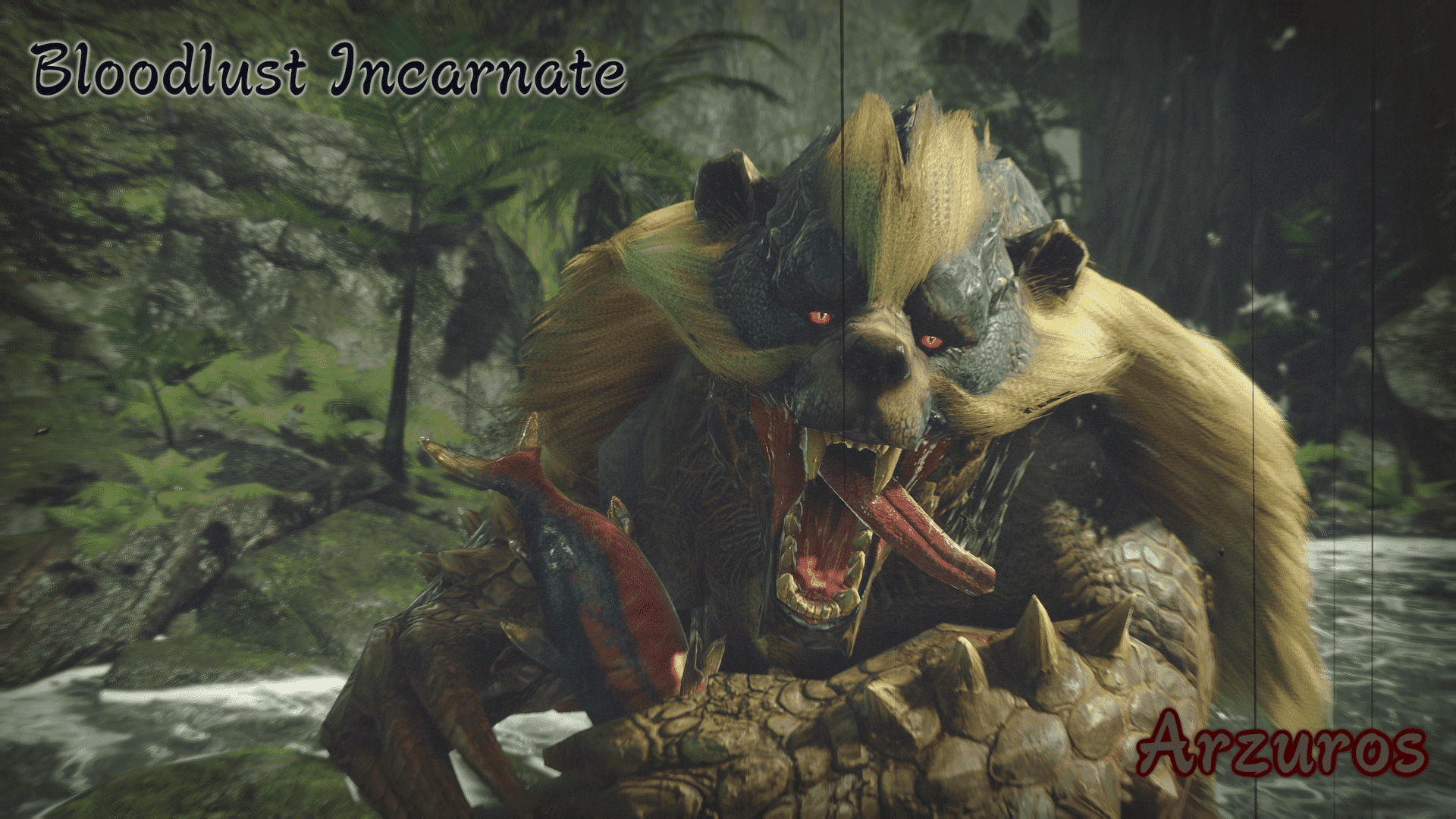 On the other hand, the game uses a lot of instrumentalization based on Japanese folklore, matching all the aesthetics of Rise itself. Many existing songs from the series were re-edited to include Asian instruments, creating additions that only add to this new iteration.
Monster Hunter Rise Duration:
Monster Hunter has always been a saga whose games have an extremely long duration, adding that you can play the entire campaign alone, or in multiplayer, which only adds more and more hours. Having so many fighting styles with the tremendous variety of weapons offered to you from the start, this can only add up, not to mention the number of extra missions the game adds due to events, collaborations, among others. Like previous installments, the main campaign can take between 60 to 120 hours (Depending on how fast you do each thing, if you are going to play alone or in company, and if you do side missions)
And beware, this is only the beginning. Within the same game they announce that Sunbreak (The massive expansion) will arrive in the middle of the year, so we will have more content from at least that point until the end of the year, and maybe more.
Monster Hunter Rise Conclusion:
Monster Hunter Rise is crowned as an excellent new installment of the saga, but in some specific aspects it falls short next to World. Strangely, this game feels like a pre-World iteration, but it's still what it claims to deliver; A hunting game with oriental aesthetics, faithful to the principles of the saga. Being a starting point, Rise promises many hours of gameplay with polished mechanics and some reduced ones, but it will undoubtedly entertain you from beginning to end, as long as you are able to overcome the long tutorials.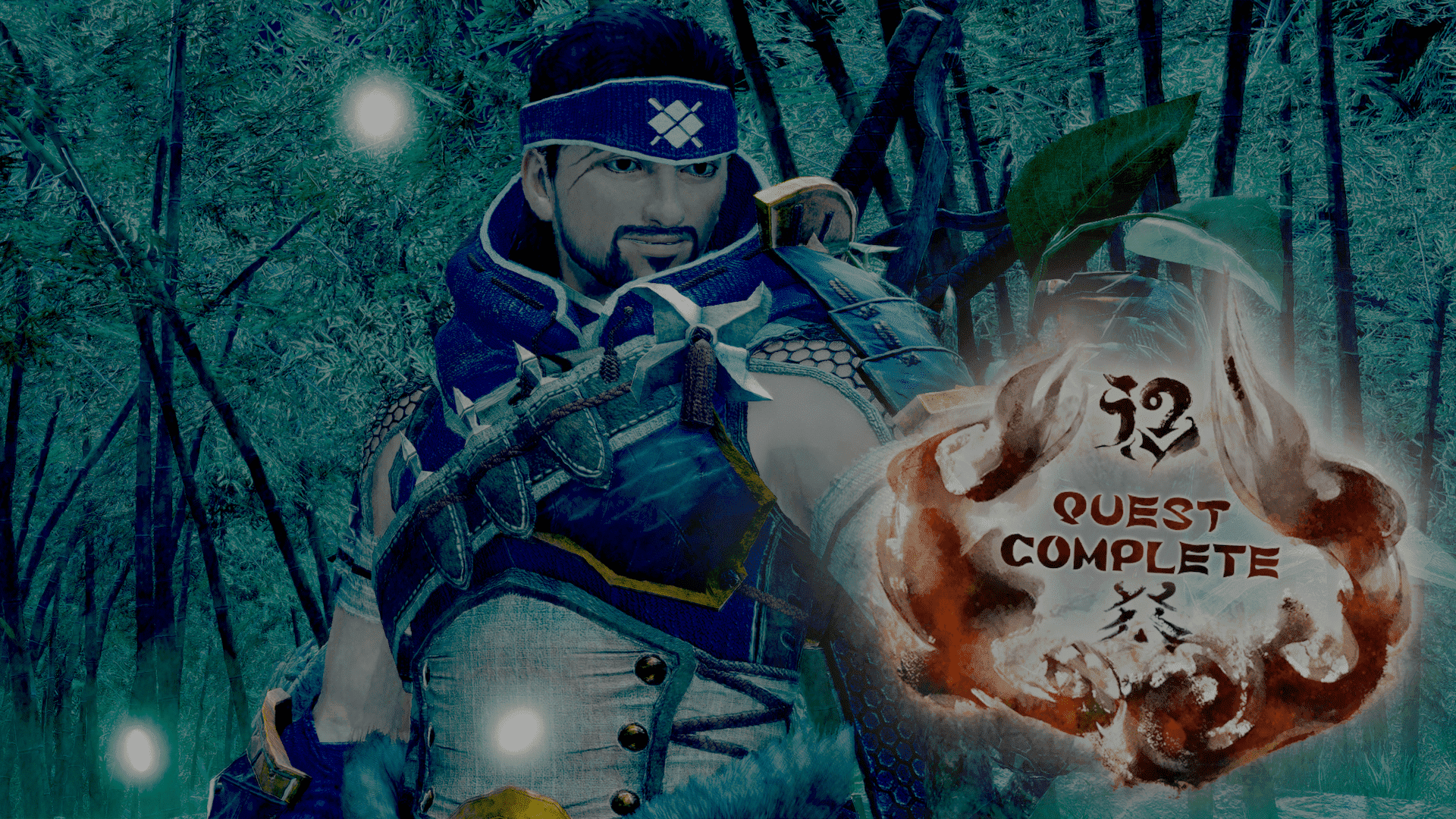 In conclusion
Monster Hunter Rise

PROS
indeterminate duration
The monster designs
the immersion
The controls are extremely well polished
CONS
The strange feeling that is not new
The village tutorials
Evaluation Points
Graphics


0

gameplay


0

Sound


0

Duration


0
Disclaimer: If you need to update/edit/remove this news or article then please contact our support team
Learn more
Add Then24 to your Google news feed.