Bernard Werber is a French author recognized worldwide for his novels which skilfully blend fiction and philosophy, the most famous being without doubt The antsalready adapted into a video game in 2000 by Microids. And as a reminder, the French studio announced last March a new partnership with Bernard Werber to adapt his works.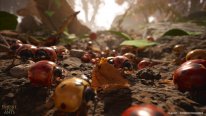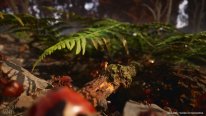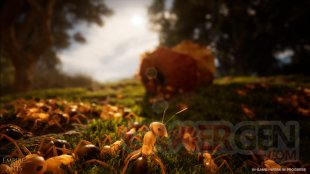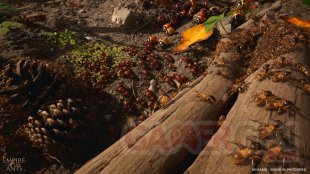 Microids don't take any risks and reveal this week a little more in detail The ants (Where Empire of the Ants in English), a new video game adaptation developed by Tower Five (XIII, Agatha Christie's: The ABC Murders, Lordsword Winter Chronicle) under Unreal Engine 5. The ants will be again a strategy game where we will have to evolve a colony of insects in a microscopic world, through tactical battles. Here are the key points of the game:
Take part in an extraordinary adventure – Play as a brave ant, with a 3rd person view, and explore unique abilities that will help you in battles and while exploring.

A real-time 3D strategy game with increasing difficulty – The game will offer an intuitive experience for newcomers, with the presence of tutorials to learn the fundamental principles of RTS to help understand the use of game mechanics. The game will offer an evolutionary difficulty and a modular experience for veteran players who will discover new game mechanics as well as advanced combat strategies and techniques.

Explore stunning environments and meet local wildlife – The game will offer many maps in a photorealistic Ile-de-France forest setting to explore. Meet other ants and forest dwellers through your adventure and interact with them.

Photo-realistic – Unreal Engine 5 pushes the limits of photo-realistic effect on plants and wildlife.

A narrative based on the rhythm of the seasons – The game offers a narrative that follows the rhythm of the seasons, the environment and game mechanics will adapt accordingly.

Daytime contrast diversity and adaptation – Game maps change depending on the time of day (day, night, dawn and dusk).
The Ants will be available in 2024 "on all platforms", he is already entitled to his pages on Steam and the Playstation Store. You can find Bernard Weber's novel for €7.70 on Amazon.
Disclaimer: If you need to update/edit/remove this news or article then please contact our support team
Learn more
Add Then24 to your Google news feed.