24 Jan 2023 21:25

On February 12, the repeat elections for the Berlin House of Representatives will take place. So far, the election campaign has dragged along. Now there seems to be movement: Not only the Berlin CDU top candidate Kai Wegner is now demanding that Hans-Georg Maassen be expelled from the party.
Hans-Georg Maassen (60), conservative CDU member and lawyer, as the former head of the Federal Office for the Protection of the Constitution, is very familiar with provocations and provocateurs. For years he has made a name for himself with statements ranging from controversial to courageous. Several CDU politicians are now calling for his exit.
"Green-red race theory"
Maassen recently gave an interview to the publicist Alexander Wallasch. In it, the former president of the Office for the Protection of the Constitution commented on problems of migration and integration two weeks after the Berlin New Year's Eve riots. The CDU politician took the view that the "responsible politicians and attitude journalists" support "mass immigration" for ideological reasons, "because they hate Germany and the German people". The Germans they call "white bread" or "potatoes" would "no longer exist in fifty to a hundred years". It's good "that migrants come to us so that these 'white breads' no longer exist". In Maassen's eyes, it is "racism practiced against the native Germans," from which he concluded:
"If politicians and journalists claim that there is no racism against whites or against Germans, then this means that political persecution against whites for racial reasons is allowed, and this is nothing more than denying us that we are against migrants equal people."
According to Maassen, this way of thinking is "an expression of a green-red racial theory, according to which whites are regarded as an inferior race and one must therefore bring Arab and African men into the country".
In addition, the CDU man spoke in a tweet that the thrust of the "driving forces in the political and media space" was "eliminatory racism against whites".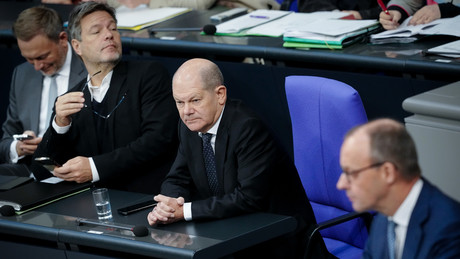 Distancing from the CDU
These views represented by Maaßen form the background to demands from several CDU politicians who have called on the former president of the Office for the Protection of the Constitution to leave the party or have threatened to apply to be expelled from the party.
"If Mr. Maaßen is still a member of the CDU at our next federal executive board meeting on February 13, I will submit a corresponding request to the federal executive board to exclude him from our party," said deputy CDU federal chairwoman Karin Prien on Tuesday in Kiel.
The Schleswig-Holstein Minister of Education accused Maassen of repeatedly using anti-Semitic and conspiracy theory codes and playing down racism.
CDU General Secretary Mario Czaja also asked Maassen to leave the party. "There is no place in our party for his statements and the ideas they express," Czaja wrote on Twitter.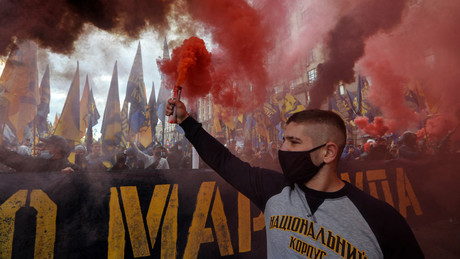 Playing down anti-Semitism and the Shoah?
In the discussion about Maaßen's statements, the thesis of the perpetrator-victim reversal is represented both by himself – for example in the interview with Wallasch – and by his critics.
The director of the Buchenwald and Mittelbau Dora Memorials Foundation, Jens-Christian Wagner, Maassen wrote in a guest article for the Jewish General to operate a "classic right-wing extremist reversal of guilt". Wagner argued against the dpa:
"When he speaks of 'eliminatory racism', it's a reference to the concept of eliminatory anti-Semitism introduced into public discourse by Daniel Goldhagen, which led to the Holocaust."
Without having introduced the term Holocaust and without expressing himself explicitly anti-Semitic, Maassen made the reference to the Holocaust, namely "via this completely insane accusation that someone is waging a war of annihilation against whites here," as Wagner put it. In this way, the Holocaust is played down by reversal of guilt.
According to Maassen, he wants to run for office as chairman of the so-called "Union of Values" next Saturday. According to its own statements, this conservative political association has around 4,000 members – not all of them also belong to the CDU or CSU. The Union of Values ​​supported Maassen. "At no time has there ever been an anti-Semitic statement by Hans-Georg Maassen," the group said.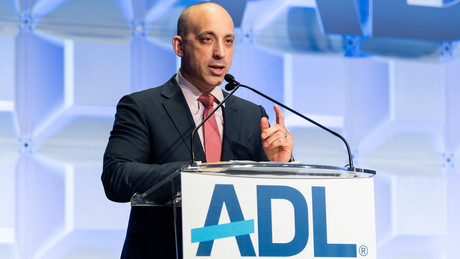 Federal and state party leaderships now against Maassen
However, the Thuringian CDU distanced itself from Maaßen: "Mr. Maaßen's statements reflect neither the language nor the mentality of the CDU Thuringia. The language of anti-Semites and conspiracy ideologues has no place in our midst," explained Christian Herrgott, Secretary General of the Thuringian CDU -Landesverband, in which Maassen is also a member.
And the Berlin CDU state chairman Kai Wegner, who is in the election campaign, told him daily mirrorMaassen have crossed another line: "Now it has to be over. Anyone who says that has no place in the CDU."
Wegner received loud support Focus by CDU leader Friedrich Merz, who had previously rejected all calls for a party expulsion. Merz now sharply criticized Maassen's theses: "Mr. Maassen's statements are again unacceptable," said Merz on Tuesday before a meeting of CDU/CSU MPs in Berlin. He added: "We will continue to look into this case and also assess it from this point of view." When asked, Merz emphasized that there would be no "hasty decision" about an exclusion procedure.
On the other hand, Maassen, who also deviates from the CDU line and the mainstream on issues such as climate policy or the war in Ukraine ("Not our war"), considers even a party expulsion procedure against himself to be hopeless: "By demanding a party expulsion procedure, I leave not intimidate or impress me because I don't think I have in any way qualified for expulsion," he told the weekly young freedom. He continued to lash out against the party leadership: "I represent the positions of the basic program of the CDU and the positions of the CDU of Adenauer, Erhard and Helmut Kohl – and not those of an eco-woken party elite." Maassen claimed that "many party friends" were behind him and turned the tables: Anyone who is bothered by the positions he represents should just leave the CDU.
more on the subject – The connection: Nord Stream 2 – Assassination of Herrhausen
(rt/dpa)
By blocking RT, the EU aims to silence a critical, non-pro-Western source of information. And not only with regard to the Ukraine war. Access to our website has been made more difficult, several social media have blocked our accounts. It is now up to all of us whether journalism beyond mainstream narratives can continue to be pursued in Germany and the EU. If you like our articles, feel free to share them wherever you are active. It's possible because the EU hasn't banned our work or reading and sharing our articles. Note: However, with the amendment of the "Audiovisual Media Service Act" on April 13, Austria introduced a change in this regard, which may also affect private individuals. That's why we ask you not to share our posts on social media in Austria until the situation has been clarified.
On February 24, Russian President Vladimir Putin announced that he would launch a special military operation in Ukraine together with the armed forces of the Donbass republics to protect the population there. The goals are to demilitarize and denazify Ukraine. Ukraine speaks of a war of aggression. On the same day, Ukrainian President Vladimir Zelenskiy declared a state of war across the country.

The West condemned the attack, reacted with new deliveries of weapons, promised help with reconstruction and imposed sanctions on Russia.

Scores of soldiers and civilians have been killed on both sides of the conflict. Moscow and Kyiv have accused each other of various war crimes. Thousands of Ukrainians have now fled their homeland.
Disclaimer: If you need to update/edit/remove this news or article then please contact our support team
Learn more
Add Then24 to your Google news feed.