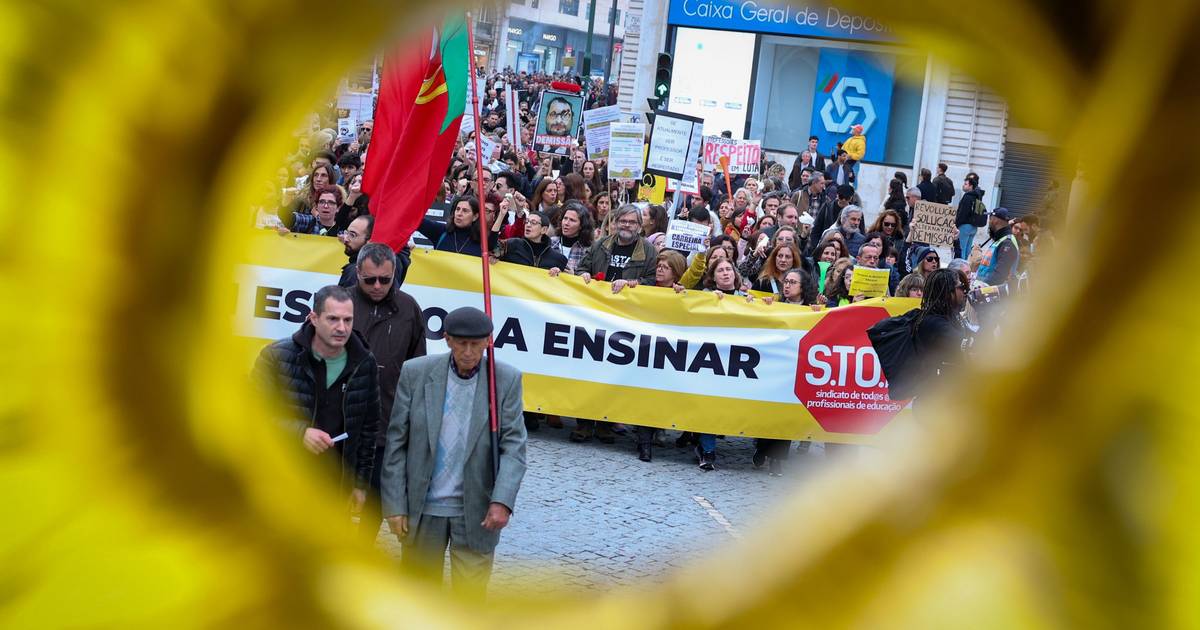 Another period of teachers' strike begins this Monday. In the coming weeks, strikes are planned for the first classes of the day across the country. Get to know the protest calendar.
The unions that represent the sector meet this week with the Minister of Education to another round of negotiations. After a month of strikes, a teachers' camp outside the Ministry and a national demonstration with great support, the teachers understand that it is not yet time to stop.
This Monday, teachers return to the streets to ask for respect and a dignified public school. Dissatisfied with the current working conditions, the two unions called a new round of strikes.
The National Federation of Teachers (Fenprof) will start in Lisbon, and then in alphabetical order, will take the strike to different districts.
STOP will keep the stoppages for the first classes of the dayfor now indefinitely, but everything depends on the meeting with the Minister of Education to be held on Thursday.
Fenprof assumes that if negotiations go well, strikes can be called off. Until then, the calendar remains with the stoppages ending on February 8 in Porto.
Three days later, on the 11th, there will be a new demonstration, this time just for teachers.
Fenprof's general secretary defends that the third negotiating round should include all unions representing the sector. On the table will be demands such as the revision of the recruitment and mobility regime and the counting of all length of service.
Disclaimer: If you need to update/edit/remove this news or article then please contact our support team
Learn more