It was already fodder for much discussion before kick-off: did Onana or Tielemans deserve a starting place? The game against Canada further fueled the debate. We put the numbers of the two side by side.
A good comparison of midfielders consists of several facets. First of all: how much energy and dueling power did Onana and Tielemans bring?
In ball loss we see that Onana looks for duels more than Tielemans. Quantitatively, he also wins more duels and tackles.
Figures energy and dueling power:

| Youri Tielemans | statistics | Amadou Onana |
| --- | --- | --- |
| 3 | dueling | 7 |
| 2 | duels won | 4 |
| 1 | tackling | 3 |
| 0 | tackles won | 1 |
"Onana is a young, physical player who can cover the many spaces available. He also has a lot of confidence with the ball, but his greatest quality is what he brings without the ball," Martinez praised again on Thursday.
"If you want energy and duel power, you have to put Onana", Gert Verheyen also thought in his afterthought.
(Read more below the videos)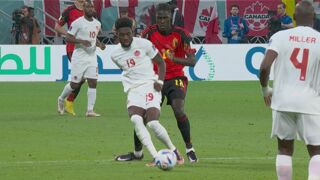 In addition, the passing of a midfielder is also crucial. A look at the accuracy and carries – covering at least 5 meters with the ball at the foot – again yields interesting information
We see that Onana was more accurate in the passing and also used more forward actions.
Figures passing and actions with the ball:

| Youri Tielemans | statistics | Amadou Onana |
| --- | --- | --- |
| 68.4% | pass accuracy | 90.0% |
| 27 | ball contacts | 31 |
| 2 | carries | 7 |
| 0 | progressive carries | 4 |
| 0 | progressive carries 10+ yards | 1 |
According to Martinez, Onana's qualities are less effective in possession than in ball loss, but his statistics yesterday were better than those of Tielemans. Although it must of course be pointed out that the Leicester midfielder often puts risks in his passing.
The lower success rate is therefore not surprising.
There is also a clear difference in carries – covering at least 5 meters with the ball at the foot.
At Onana, 4 went towards the opponent's goal and the Everton midfielder even covered more than 10 meters once. Tielemans advanced much less with the ball at his foot.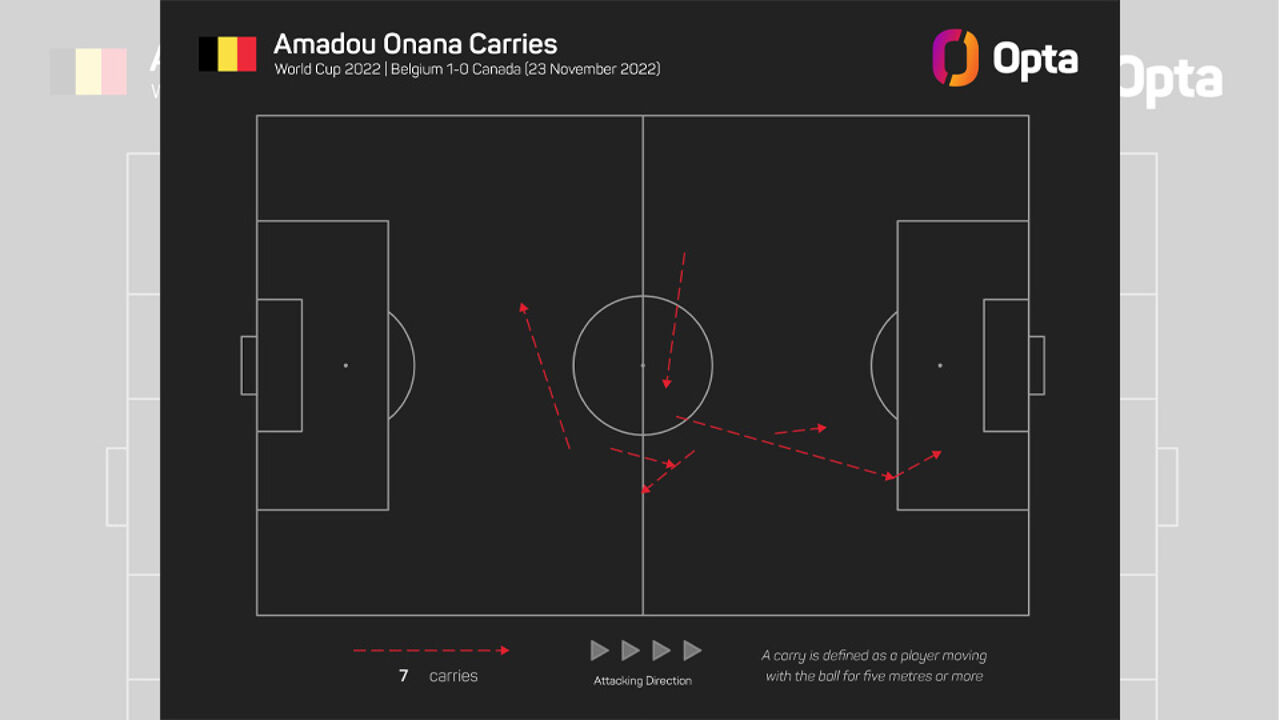 Visual representation of Onana's carries.
Based on the numbers above, there seems to be no doubt who made the most impression against Canada.
The same sound was also heard in analysis studios. "Tielemans and Witsel really couldn't get over it in the first half. That's why Onana should have started".
Arnar Vidarsson noted yesterday that the running ability of the starting midfielders was insufficient. They couldn't close the gaping spaces that lay there.
Martinez kept a low profile in an interview with Ruben Van Gucht. "The choice of Onana depends on the game and what moment of the game we are in," said the national coach.
Wonder who will be preferred against Morocco.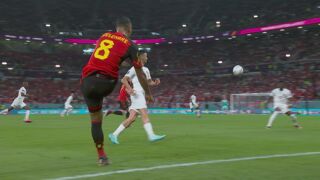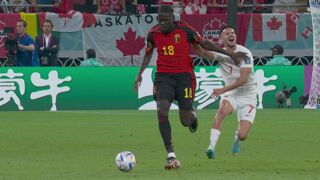 Source: Sporza
Disclaimer: If you need to update/edit/remove this news or article then please contact our support team
Learn more
Add Then24 to your Google news feed.