25 Nov 2022 3:19 p.m

Punishment for speaking a language? Nothing unusual in Ukraine. The mayor of the Ukrainian city of Kharkov is to pay a fine of almost 90 euros for addressing residents in Russian. This is not an isolated case.
Kharkov is the second largest city in Ukraine near the border with Russia. There, Igor Terekhov, the city's mayor, was fined for allowing himself to speak in a televised address to residents what Ukrainian authorities call a "non-state" language: Russian.
Now Terekhov is to pay a fine of 3,400 hryvnia (about 88 euros) for violating Ukrainian law, according to Taras Kremin, the Ukrainian government's commissioner for the protection of the state language. The mayor "used non-state language in an address to the residents of the city of Kharkov". This is an offence. The ombudsman also warned Terekhov against continuing to post in Russian on social networks.
Terekhov has until December 4 to appeal the decision. According to the Office of the Language Commissioner, Igor Terekhov and some members of the Kharkov City Council have previously been caught violating the language law. It is not known whether the officers were also punished at the time.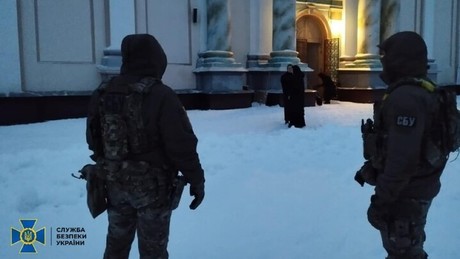 The law on the Ukrainian state language was signed by then-President Petro Poroshenko in 2019, five days before the end of his term as head of state. The law obliges Ukrainian officials to use only the Ukrainian language in the performance of their duties.
Citizens of the country are also required to use the Ukrainian language in the public service, healthcare, education, science and media, although certain exceptions are allowed. Anyone who breaks this law faces a fine of up to 8,500 hryvnia (around 220 euros), which can be doubled in the event of a recidivism.
In mid-June, the language commissioner Kremin was empowered to impose fines on violations of the law. In October, a lecturer at the Ukrainian National Aviation University was fined 3,400 hryvnia for teaching in a "non-state" language.
more on the subject – Russian embassy in Warsaw attacked by unknown persons
By blocking RT, the EU aims to silence a critical, non-pro-Western source of information. And not only with regard to the Ukraine war. Access to our website has been made more difficult, several social media have blocked our accounts. It is now up to all of us whether journalism beyond mainstream narratives can continue to be pursued in Germany and the EU. If you like our articles, feel free to share them wherever you are active. It's possible because the EU hasn't banned our work or reading and sharing our articles. Note: However, with the amendment of the "Audiovisual Media Service Act" on April 13, Austria introduced a change in this regard, which may also affect private individuals. That's why we ask you not to share our posts on social media in Austria until the situation has been clarified.
Source: RT
Disclaimer: If you need to update/edit/remove this news or article then please contact our support team
Learn more