25 Nov 2022 2:54 p.m

The US online retailer Amazon is not only known for its large selection of products, but also for its poor treatment of employees. For the annual "Black Friday" discount campaign, trade unions in over 40 countries have therefore called for protests against the US company.
For many consumers, shopping at the online retail group Amazon is incredibly attractive. No matter what you order, the ordered goods will be delivered to your front door within 48 hours. And because consumers are usually already sitting in front of the screen again shortly after receiving their last order to look for other useful consumer goods on Amazon, the online shop founded by Jeff Bezos also makes super profits for almost everything. The price for this is paid by the group's approximately 1.5 million employees worldwide.
Think about the pandemic – when local shops closed and lockdowns restricted people's mobility, it wasn't brick-and-mortar retail, but e-commerce giant Amazon that thrived. The company doubled its workforce, tripled its profits and expanded its role in the economies of Western Europe, the United States and India. Because during the numerous lockdowns, Amazon became the place where everyone bought everything – to the chagrin of the employees, who were already underpaid, overworked and also intrusively monitored by employers.
But even the most good-natured employee has enough at some point. And so Amazon employees from more than 40 countries around the world have been preparing for some time to put pressure on Amazon of all days, on one of the days with the highest sales for the group, and to turn the "Black Friday" shopping event into "Make Amazon to make Pay Day". Not least because the prices of essential goods such as energy and food have recently skyrocketed in the face of further rising inflation, which has reached its highest level in North America and Europe in 40 years. But even though Amazon has increased the price of its Prime memberships in many countries, the company continues to refuse to increase wages in line with inflation. His tough stance on improving working conditions and union recognition has also remained unchanged of late.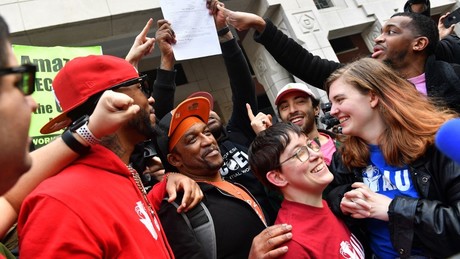 In the UK, for example, in August Amazon offered workers a ridiculous wage increase of 35p an hour – in other words, a massive cut in real wages. In Great Britain, but also in France, workers ultimately rejected the cut in real wages. Amazon itself made $33.3 billion in profit in 2021, but doesn't want to pay its workers a fair share. On this year's Black Friday, November 25th, Amazon employees in 40 countries want to strike against unfair salaries and unsafe working conditions.
In Germany, too, the United Services Union ver.di called on thousands of workers to go on strike. Amazon employees in France, the USA, India, Ireland and South Africa also want to shut down work on Friday. The announced protests are part of the "Make Amazon Pay" employee movement, in which mainly employees of the online giant, but also around 80 trade unions and other organizations are currently involved. Together they want to campaign for fairer wages and the right of employees to join trade unions. They are also demanding that leaders "finally" hold Amazon accountable for paying its fair share of taxes.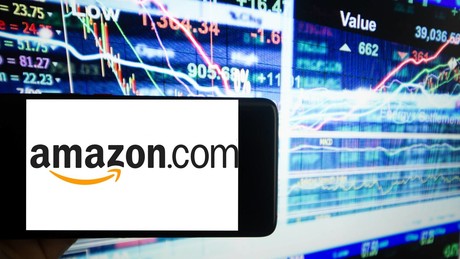 "This year's Black Friday, unions, civil society and elected officials will stand shoulder to shoulder in a massive global day of action to denounce Amazon's despicable multimillion-dollar campaigns designed to crush worker-led union efforts," said Christy Hoffman, General Secretary of UNI Global Union, one of the organizations leading the Make Amazon Pay campaign protests, US media. "It's time for the tech giant to stop its horrible, unsafe practices immediately, respect the law, and negotiate with workers who want to improve their jobs."
To date, Amazon workers have been closely monitored, with unreasonable targets leading to pay cuts if not met. Lunch breaks are usually less than 30 minutes, there's often no seating for those who've been on their feet all day, and in countries like India, Bezos' company still fails to provide adequate sanitation for employees. In some countries, Amazon even collects data about its employees. The company hopes that this will enable it to identify those among the numerous employees who have a "union-friendly" attitude.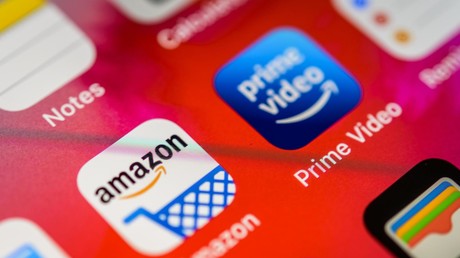 In the United States, for example, the company has reportedly attempted to ban words like "union," "restrooms," "raise," and "complaint" from its new internal chat app, following previously disturbing reports of workers dying due to oppressive health conditions Deadlines in bottles had to urinate. So when Bezos founded Amazon in 1994, he didn't just start an online business. He created a predatory business model that demands all the life energy of its own employees.
And Amazon is no longer just "the marketplace". The company manufactures its own products and sells them through an extensive global supply chain. Most of the profits flow into the cloud services division Amazon Web Services, with which the group now controls a third of the global market. With Whole Foods, Amazon also has a foothold in the food industry. With the recent acquisition of One Medical, the company is now even present in the healthcare sector. Amazon has also become a big player in the entertainment industry – be it with Prime Video or Twitch, the platform for live streaming videos.
Workers demand justice
Amazon itself has tried several times in recent years to get rid of its bad reputation as a bad employer. Programs such as WorkingWell, which are intended to help employees to pay attention to their physical and mental well-being, should help the company in this regard. Programs that ultimately brought little or nothing. This is one of the reasons why "there will be an international strike day at Amazon for the first time on Friday," Monika Di Silvestre, who is responsible for union work at Verdi at Amazon, is quoted as saying in a union press release. The "Make Amazon Pay" movement is very important, because you can't only meet a global corporation like Amazon locally, regionally or nationally. In order to be able to achieve something, Di Silvestre continued, cross-border cooperation between employees and their unions is needed. It is therefore important to celebrate this year's day of action together:
"In many countries, including some member states of the European Union, there are still laws preventing unions from going on strike. Without a comprehensive right to strike, however, the commitment to living wages and collective agreements and workers' rights is no more than collective begging."
Verdi is therefore calling on the European Union to put an end to this situation and "demand a democratization of co-determination rights in the member states concerned," said Di Silvestre. According to Verdi, there will be walkouts in Germany on Friday in a total of ten fulfillment centers of the online giant: in Achim near Bremen, Bad Hersfeld (two locations), Graben near Augsburg, Dortmund, Koblenz, Leipzig, Rheinberg, Werne and Winsen.
More on the subject – Amazon apparently wants to lay off thousands of employees
By blocking RT, the EU aims to silence a critical, non-pro-Western source of information. And not only with regard to the Ukraine war. Access to our website has been made more difficult, several social media have blocked our accounts. It is now up to all of us whether journalism beyond mainstream narratives can continue to be pursued in Germany and the EU. If you like our articles, feel free to share them wherever you are active. It's possible because the EU hasn't banned our work or reading and sharing our articles. Note: However, with the amendment of the "Audiovisual Media Service Act" on April 13, Austria introduced a change in this regard, which may also affect private individuals. That's why we ask you not to share our posts on social media in Austria until the situation has been clarified.
Source: RT
Disclaimer: If you need to update/edit/remove this news or article then please contact our support team
Learn more