25 Nov 2022 5:54 p.m

Twitter boss Elon Musk has done it again. "Vox Populi, Vox Dei," he tweeted late Thursday evening after a survey and at the same time announced a small sensation. In accordance with the will of the Twitter community, all blocked user accounts will be reactivated in the coming week. At least one of those affected is not allowed to return, that's what Elon Musk wants.
Twitter boss Elon Musk has announced that suspended Twitter accounts will be reactivated in the coming week. The billionaire had previously let the users of the short message service vote on whether there should be a general amnesty for blocked accounts, "provided they have not broken the law or engaged in outrageous spam". More than 3.1 million votes were counted in the survey distributed on Wednesday, 72.4 percent of Twitter users spoke out in favor of reactivation of blocked accounts.
The people have spoken. Amnesty begins next week. Vox Populi, Vox Dei.

— Elon Musk (@elonmusk) November 24, 2022
"The people have spoken," Musk announced on Twitter late Thursday evening. "Amnesty starts next week. Vox Populi, Vox Dei". The short Latin phrase "Vox Populi, vox die" goes back to Alcuin from Yorkshire, who was in the service of Charlemagne, King of the Franks, at the end of the eighth century. In a letter Alcuin warned Charlemagne at the time: "Nec audiendi qui solent dicere: 'Vox populi, vox Dei', cum tumultuositas vulgi semper insanię proxima sit", which means something like:
"There is no need to listen to those who say, 'Voice of the people, voice of God', as the rabble's addiction to noise is always very close to madness."
A few days earlier, the billionaire and SpaceX boss – also after a user survey – had the account of former US President Donald Trump unlocked, as well as the accounts of Canadian psychologist Jordan Peterson and former professional kickboxer Andrew Tate – whose extremely misogynistic views led to a Twitter ban in 2017 – and the account of US rapper Ye, born Kanye West, who was recently banned from the social media platform for anti-Semitic comments.
On Oct. 28, a day after taking control of the social media giant, Musk announced that he would set up a "Content Moderation Council" with "very diverse viewpoints." Until this council was set up, the billionaire said at the time, no blocked accounts would be reactivated. However, Musk took that promise back on Tuesday. The promised Twitter advisory board was part of an agreement with a "grand coalition of political activist groups" that vowed not to "kill Twitter by withdrawing ad revenue." They had broken the agreement, which is why he could no longer stick to the original agreement.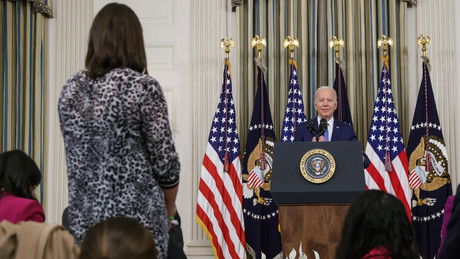 Before Musk took over, Twitter usually imposed so-called "strikes", i.e. short-term suspensions, if users repeatedly violated the rules of the platform. In order to get such a "strike", however, it was enough at the time to share even supposed misinformation, for example about the COVID-19 pandemic or the controversial US presidential elections in 2020. Nine such strikes were enough to get completely removed from the platform to be excluded. The platform also had other enforcement mechanisms in place – like flagging a tweet or reducing its reach. Musk didn't agree with this kind of policy of permanent bans from the beginning.
The new Twitter boss may have reactivated the account of Republican MP Marjorie Taylor Greene at the beginning of the week. Greene was banned earlier this year for allegedly repeatedly spreading "disinformation" about the coronavirus. However, the amnesty announced on Thursday will not be granted to all users of suspended Twitter accounts. Musk said on Sunday that conspiracy theorist Alex Jones should not be allowed to return to Twitter. "My first born child died in my arms," ​​Musk wrote on Twitter.
"I felt his last heartbeat. I have no sympathy for anyone who exploits the deaths of children for profit, politics or fame."
More on the subject – "I've always liked him" – Musk unblocks Trump on Twitter
By blocking RT, the EU aims to silence a critical, non-pro-Western source of information. And not only with regard to the Ukraine war. Access to our website has been made more difficult, several social media have blocked our accounts. It is now up to all of us whether journalism beyond mainstream narratives can continue to be pursued in Germany and the EU. If you like our articles, feel free to share them wherever you are active. It's possible because the EU hasn't banned our work or reading and sharing our articles. Note: However, with the amendment of the "Audiovisual Media Service Act" on April 13, Austria introduced a change in this regard, which may also affect private individuals. That's why we ask you not to share our posts on social media in Austria until the situation has been clarified.
Source: RT
Disclaimer: If you need to update/edit/remove this news or article then please contact our support team
Learn more
Add Then24 to your Google news feed.