A country of less than 3.5 million inhabitants is going for a third world title in Qatar. Uruguay has entered a new era. The recipe hasn't changed, but the protagonists have. Ex-international Federico Ricca, player of OH Leuven, gives us a look behind the scenes.
Federico Ricca introduces Uruguay

Nobody likes to play against Uruguay

Uruguay was world champion in 1930 and 1950. Long ago, but also in modern times La Celeste a block that few countries like to have as an opponent.
In Russia, Uruguay only lost in the quarterfinals against France. In Brazil in 2014, Uruguay could only be stopped by revelation Colombia in the 1/8th finals.
Think of the most famous Uruguayan players and you know what meat you have in the tub. Luis Suarez, Diego Godin, Frederico Valverde, Darwin Nunez or Ronald Araujo. Very good football players, but also unyielding. On or sometimes over the edge.
Federico Ricca has to laugh. "Not many countries like to play against us because Uruguay always has a competitive team. We always play compact and defend well. At the same time, we have attackers with a lot of strength."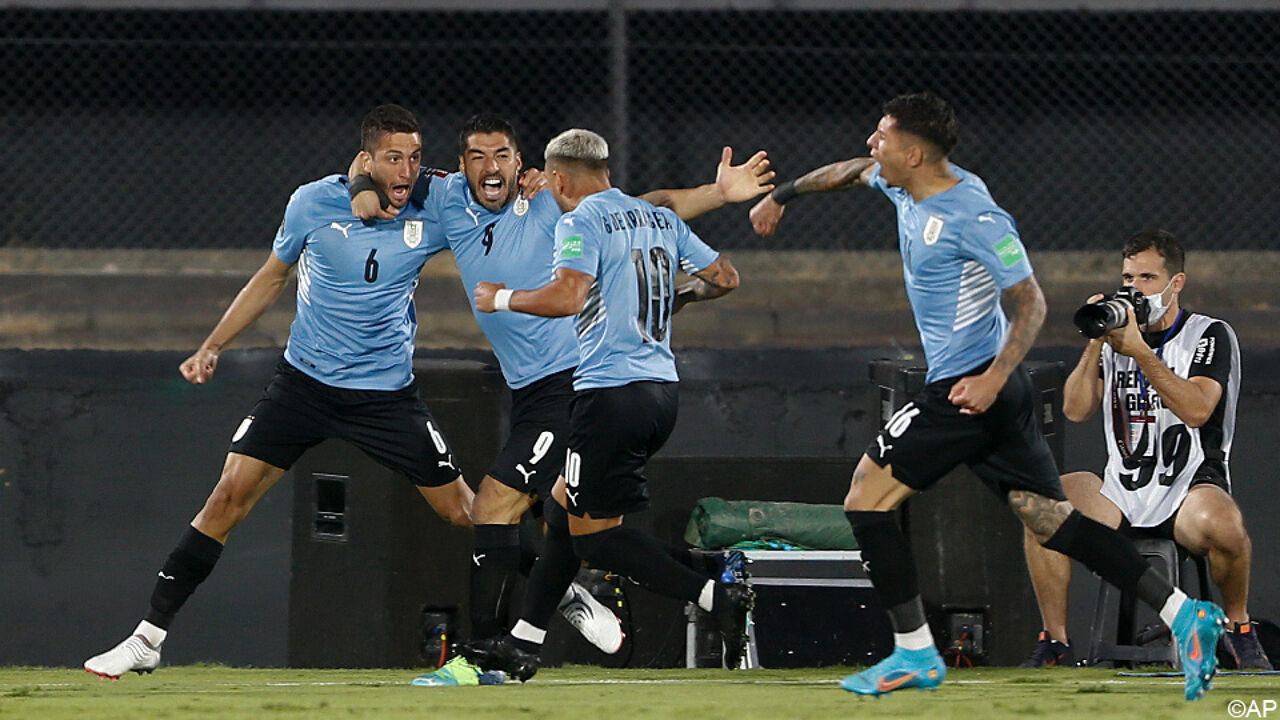 A new recipe after 15 years

Although the recipe has been the same for many years, the first game against South Korea opens a new chapter.
For the first time in 20 years, a national coach other than the legendary Oscar Tabarez will fire Uruguay into a World Cup match.
The threat of missing out on this World Cup became El Master fatal after 15 years of service. The relatively unknown Diego Alonso has been at the helm for less than a year.
The new national coach ensured an accelerated rejuvenation. "The team is now a mix of players who have been doing well for years and players who have been added such as Valverde, Nunez, Betancur and Araujo," says Ricca.
"Valverde now plays a fundamental role in the team and Nunez also plays at a high level."
In a direct duel with the Red Devils, I think Uruguay would win.
Enthusiasm in the homeland

Many scenarios seem possible in a group with Portugal, Ghana and South Korea, but if we are to believe Ricca, the South American enthusiasm is currently at its peak in Uruguay.
"The expectation is that we will survive the group. Portugal is in principle the most difficult opponent, but the two other countries will also fight a lot."
"Many factors play a role in a World Cup, but there is still excitement in Uruguay. It could be a great World Cup."
And what if the Red Devils cross Uruguay's path? "Belgium has a great team and very good players. We saw that four years ago, but Uruguay also plays at a high level. In a direct game, I think Uruguay would win."
Source: Sporza
Disclaimer: If you need to update/edit/remove this news or article then please contact our support team
Learn more