The question of whether and how many children can be shown on social media is always a source of discussion. However, it is no longer just about the violation of privacy, but also about child labor. That's why Sara Flieder started a petition – she wants to protect children and give parents food for thought.
Asleep in bed, naked in the bathtub, crying with anger, sick at the doctor's – situations in which you would certainly not present yourself to thousands of strangers without being asked. For many children on Instagram but everyday. Parents make money from it.
There must be children's rights on social media…

They accompany their child on Instagram from morning to night, film them growing up, share stories for likes and coverage without the ward being asked or even being able to be asked. And all of that stays on the internet, in the worst case on the Darknet: the first attempts at walking, tantrums, wardrobe contents, favorite toys, intolerances, constipation and the like. That's exactly why Sara Flieder has started the faxes and started a petition. She says: There must be a (children's) right to protection of their own privacy, especially in digital media.
You recently started a petition that might make many influencers uncomfortable. What are you about?
Sarah Lilac: Many commercial influencers, i.e. those who also earn money with them, show the entire everyday life of their children. Partly also live. So from the morning after getting up until the evening when you go to bed. I can follow the whole day of many children. I know the children's names, when they were sick, what they wear, what their rooms look like, when they get dry, what they like to play with, what they eat, sometimes even where they go to daycare or school, right down to their place of residence. If you know the corner, you don't even have to google it. Not only does this violate the children's complete privacy, but sometimes they are also shown in really bad situations, for example completely covered in dirt, crying, having a tantrum, in the bathtub or on the toilet. I've noticed this for a long time and to be honest, it shocks me a lot. That's why I started the petition to provide food for thought, to draw attention to the matter and, ideally, to create a legal basis
Doesn't it exist?
No, unfortunately not. Although there are universal children's rights, for example protection against sexual assaults, they are still not enshrined in the Basic Law. And there are no legal regulations that prohibit or at least regulate the depiction of children on social media. In addition, the children are not only accompanied through everyday life, but also have to be used for advertising – which is why the petition explicitly refers to commercial influencers. There are regulations for children who do official advertising, for example with regard to working hours, i.e. if they are booked for recordings or advertising, but that doesn't exist on Instagram and nobody checks it either.
And for me the most absurd argument: Influencers also describe what they do as work, but that doesn't apply to their children?
But is it work for the children if they are accompanied in everyday life?
The argument is often that it isn't because it happens on the side. But if you take a closer look, it usually doesn't. The children still have to look good, wear clean clothes, be posed and have their hair combed. And for me the most absurd argument: Influencers also describe what they do as work, but that doesn't apply to their children? It would therefore be desirable to have at least a minimum of attention so that people can deal with it and, at best, a ban on embarrassing children in intimate moments.
What dangers do you see for the children?
One of the biggest, and most importantly one that has been proven through various research, is that the photos end up on the dark web and are downloaded by criminal pedophiles. And it's not even about explicit nude photos, there are enough with just a bare foot or arm on it, children licking ice cream or holding a banana in their hands. In other words, situations that, as parents, you don't initially see as sexualized because you don't have these thoughts. At the same time, it makes it very easy for people looking for potential victims to uninformedly share everything that the children like and where they are. And those things aside, I wouldn't want someone to come up to me in 20 years and ask me about tightening of my foreskin as a child.
Oh god no!
In addition, it is of course also fertile ground for bullying, especially with older children, who are often simply not asked at all, but then perhaps have to pay for it at school.
I do believe that many parents really do not recognize the dangers.
Basically, this is the first generation of parents to use social media like this. Do you have the feeling that the parents lack sensitivity?
I do believe that many parents really do not recognize the dangers. But this does not apply to influencers. I know that many people are written to about this, I've done it more than once and have always been blocked. Discussions are not allowed at all. I think they know that very well and accept it. I actually think that's a lot worse than those who say: "I didn't even have that in mind. I'm going to change that now." After all, none of us are perfect. I've also posted pictures that I haven't thought about, nothing really critical, but I wouldn't do it that way today either.
What would you advise parents?
It's a really difficult subject and I keep discussing it with people about what's ok and what's not. But that's exactly what it's about, starting a discourse. And that's what's happening right now. A lot of people write to me on this topic, on the one hand that it was food for thought for them to look through their own feed, but on the other hand also about where to draw the line. And that's worth a lot, I think.
Social media can also be really nasty. Aren't you afraid of hate from the other side?
So far I have only received positive feedback, even some larger bloggers and accounts have shared the petition. Of course, the bigger the petition gets, the more moderation work it will be for me in addition to my job and family. Of course it can be that there is also hate, but I would delete or report something like that if it really violates the law. But I always respond to content-related criticism and I think I have good arguments there.
What are you hoping for?
Above all, that the topic moves more into focus. The petition first has to make it to the Bundestag and even then it's not clear how things will continue, but I don't see it as my task to present draft legislation. For me, a goal would already be achieved if political decision-makers discussed it and the topic received any attention at all. In fact, I've seen some MEPs even share the petition. A big success!
Absolutely, I checked my account right away and thought about what I should maybe do down there…
Yes, and let's be honest: I've had Instagram for a long time, but haven't had children that long, but I also know that you want to share certain snapshots because you're so proud of them yourself, I can totally understand that.
Would I want total strangers to have this picture on their hard drive or know this information?
Do you have any tips on where parents can find out more about this topic?
Yes, there are platforms like schau.hin, which I can recommend. Then there issicher-im-netz.de or klicksafe.de. But I would always ask myself first: Would I want this to be on the internet? Do I have to share it, does it really add value? Would I want total strangers to have this picture on their hard drive or know this information?
Sarah Lilac…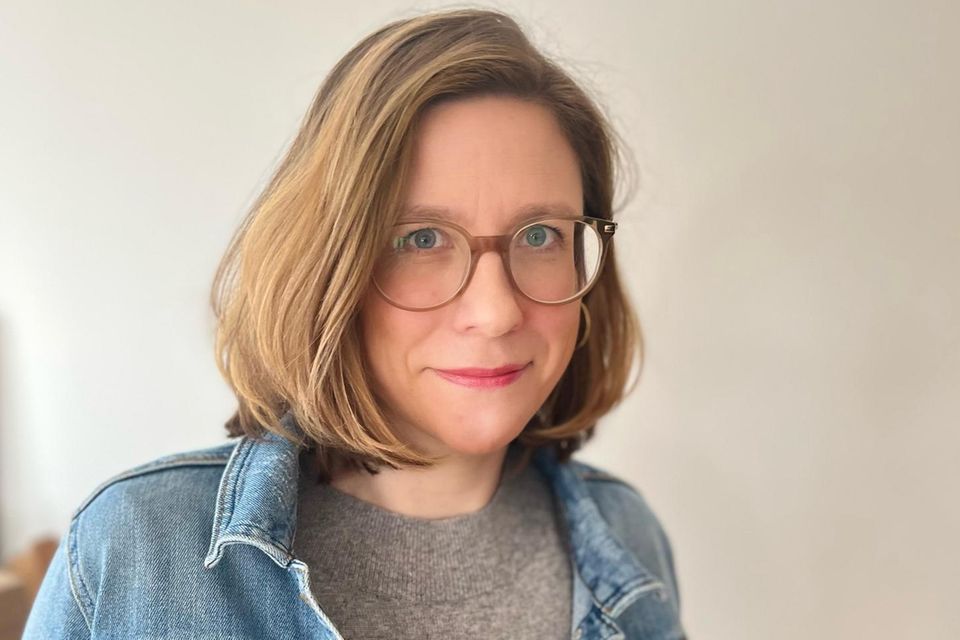 …lives in Hamburg and is a mother of two children herself. The graduate political scientist worked for a long time as a social media consultant and now works as an online editor. If you want to know more about her petition, you can find everything else here. Sara keeps her followers up to date on her Instagram channel.
Source: Brigitte
Disclaimer: If you need to update/edit/remove this news or article then please contact our support team
Learn more