23 Nov 2022 10:18 pm

The influential sister of North Korean leader Kim Jong-un has warned the US could face a "deadly security crisis" if Washington pushes for a UN condemnation of the People's Republic's latest missile test.
Kim Yo-jong, who is believed to be the second most powerful person in North Korea after her brother, likened the US to a "fearful barking dog" after Washington on Tuesday convened the UN Security Council and condemned North Korea's recent ICBM test.
Kim Yo-jong's response followed US Ambassador Linda Thomas-Greenfield's announcement at an emergency UN Security Council meeting that the US would circulate a presidential statement condemning North Korea's missile launches and other "destabilizing activities". would. Following the meeting, the United States and 13 other countries released a joint statement calling on the Security Council to take punitive action and urging Pyongyang to "completely, verifiably and irreversibly abandon its illicit weapons programs."
However, China and Russia spoke out against new pressure and sanctions against North Korea, instead blaming the US and its allies for increasing tensions through joint military exercises, thereby forcing North Korea to respond.
Kim Yo-jong dismissed the US demand as an unfair attack on her country and a provocation: "It is ridiculous that the US could not hide its uneasiness after the open session of the UN Security Council," she wrote in a statement. The United States "blew off its steam because its messy attempt failed by bringing together a ragtag group – including the UK, France, Australia, Japan and South Korea – and announcing a so-called 'joint statement' that was sickening to hear is." And she added:
"Given that scene, I can [die USA] compare it to a frightened, barking dog."
North Korea viewed the US-led statement as a "wanton violation of our sovereignty and a serious political provocation," Kim said.
"The US should be aware that no matter how desperately it tries [Nordkorea] to disarm [Nordkorea] never be able to take away the right of self-defense. And that the more doggedly she gets on the anti-[Nordkorea]- Overthrow actions will face a fatal security crisis," she warned in a statement released by state media.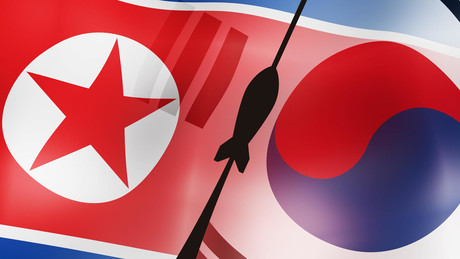 Kim accused the UN Security Council of unfairly "challenging North Korea's right to self-defense." It is a "double standard" to criticize the North Korean missile launches while "ignoring" the "dangerous" military exercises and the "greedy" buildup by the US and South Korea. She also criticized the "serious political provocations aimed at pushing the situation on the Korean peninsula into a new phase of crisis" and the "violent violation of the DPRK's autonomy".
"We will never allow anyone – whoever that may be – to challenge us in exercising our right to protect the security of our country. And we will respond with the utmost severity to the end."
Friday's test tested the powerful Hwasongpho-17 missile. According to Pyongyang, after the flight it fell into the water at an altitude of up to 6,041 kilometers and a distance of almost 1,000 kilometers in a previously targeted area in the Sea of ​​Japan (Korean: East Sea). Some analysts say North Korea already has nuclear-armed missiles that could not only hit allies South Korea and Japan, but could hit anywhere on the US mainland if fired on a standard trajectory.
more on the subject – North Korea fires another potentially nuclear-capable missile
By blocking RT, the EU aims to silence a critical, non-pro-Western source of information. And not only with regard to the Ukraine war. Access to our website has been made more difficult, several social media have blocked our accounts. It is now up to all of us whether journalism beyond mainstream narratives can continue to be pursued in Germany and the EU. If you like our articles, feel free to share them wherever you are active. It's possible because the EU hasn't banned our work or reading and sharing our articles. Note: However, with the amendment of the "Audiovisual Media Service Act" on April 13, Austria introduced a change in this regard, which may also affect private individuals. That's why we ask you not to share our posts on social media in Austria until the situation has been clarified.
Source: RT
Disclaimer: If you need to update/edit/remove this news or article then please contact our support team
Learn more